Shaquille O'Neal Gets Pulled Over for Speeding and Houston PD Seizes Opportunity to Make Funny Intro for NBA on TNT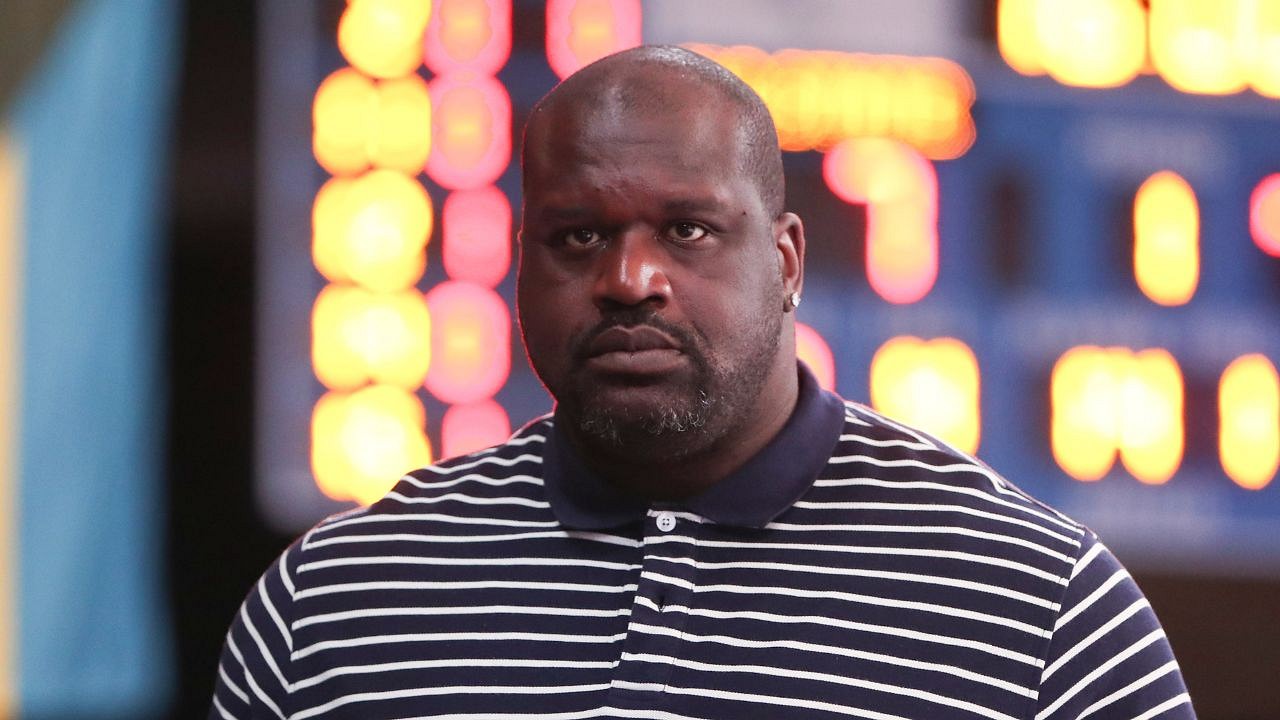 Shaquille O'Neal is human just like you and me. This also means that he is prone to making mistakes. Just like he did in Houston where he was speeding. But the outcome was hilarious rather than bad. And we couldn't be more thankful.
Shaq was at his best during his time in the NBA, or so you thought! He might have been the king of the court and terrified his opponents, but these days, he makes us laugh.
And more often than not, his antics are so fun, we laugh till we're giddy. Just like this recent stunt that he pulled or erm, that he was a victim of?
He was caught speeding and it ended in the funniest way possible!
Also read: "Pretty compelling evidence that LeBron James is the GOAT": Boston Reporter On Lakers Star Breaking Into Top-5 Assists Maker While Getting Close to Scoring Record
Shaquille O'Neal was caught speeding and Houston PD decided to pull his leg in the best way possible!
Yes, the Houston PD decided that his actions could have been dangerous and it was also a time to teach him a lesson.
So when they caught Shaq for speeding, they not only fined him but also took a video with him where his actions were announced to the camera and Officer Miles of Houston PD took his chance.
In the video, he says, "I just pulled over Shaquille O'Neal for speeding, down here in Texas, you're watching NBA on TNT". Just watch the hilarious video for yourself.
The Houston police pulled Shaq over for speeding and made a video about it 🤣🏁

— ClutchPoints (@ClutchPointsApp) February 1, 2023
Also read: "NBA Felt it Owed LeBron James One": Skip Bayless Suggests Referees Helped Lakers Win in Clutch OT Win After Rui Hachimura Block
Shaq is Houston's newest resident!
You might be wondering what the Atlanta native was doing in Houston. Well, over the last few months, O'Neal has been steadily deploying capital in Houston. He has brought houses. He has been promoting his brand.
The Big Chicken, Shaq's chicken shop is set to open a whopping 50 franchises in Texas. And his new multi-million Dollar home is only proof that O'Neal is here for the long run.
Safe to say that he might just be Lone Star State's newest resident.
Also read: "The Game Was Decided By the Refs": 6ft 9″ LeBron James Still Sour Over Celtics Loss Despite Winning Against Knicks in OT
---
Share this article