"Skip Bayless Controlled Shannon Sharpe's Job Security": Shaquille O'Neal Resonates with NFL Legend's Take on 'Undisputed' Fallout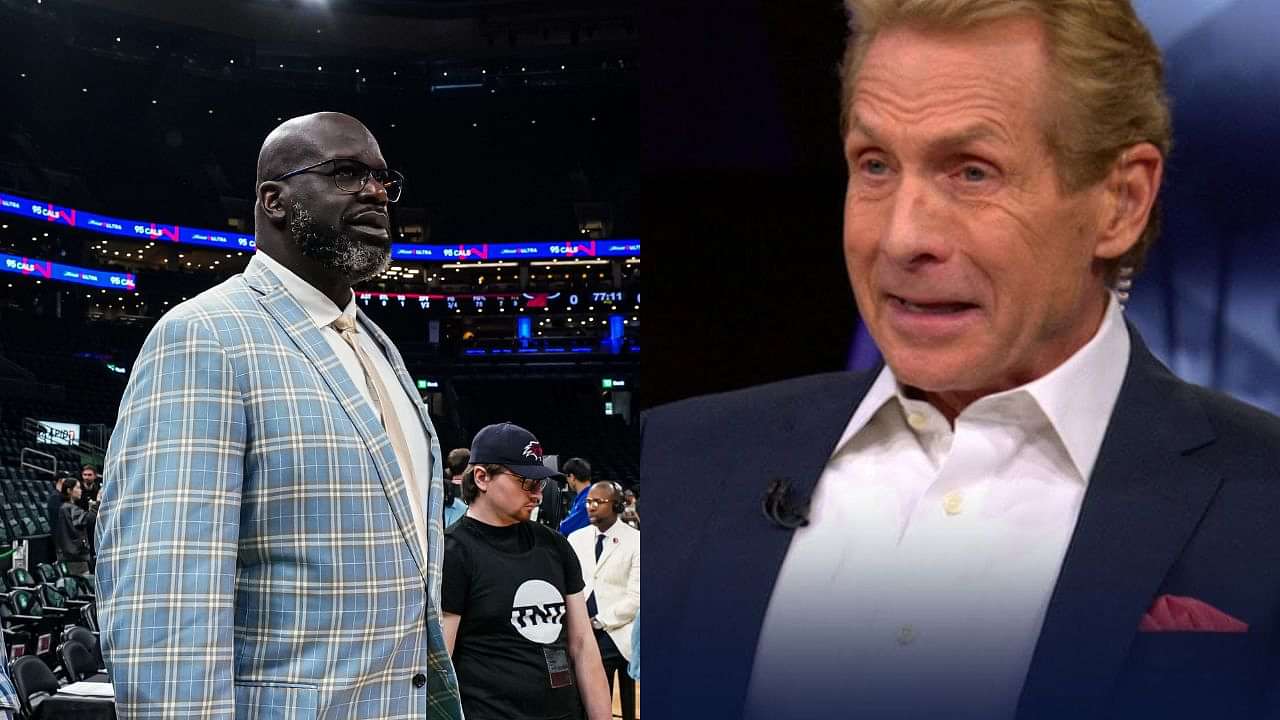 Recently, news broke out that the popular FS1 show "UNDISPUTED" is set to undergo a major change. Cutting ties with Skip Bayless, Shannon Sharpe has reportedly agreed to a buyout with Fox Sports. While several fans have come up with their own theories to make sense of the split, NBA legend Shaquille O'Neal seems to agree with NFL legend Marcellus Wiley's take.
For a long time, Bayless and Sharpe had great on-screen chemistry. Their rapport was pretty evident through the playful jibes and banter that made the show fun for viewers. However, things started to turn sour between the two after Skip's insensitive take following the Damar Hamlin incident. A few weeks prior to that, Bayless even took personal shots at Sharpe on live television. The veteran reporter accused the Hall of Famer Tight end of being jealous of Tom Brady's success in the league. This prompted the situation to spiral out of control as Sharpe called out Bayless for attacking his career.
Shaquille O'Neal shares NFL legend's 'Job Security' theory
NFL legend Marcellus Wiley recently posted a reel of his show on his Instagram story. In the video, the NFL All-Pro can be seen giving his take on the Shannon-Skip rift.
According to Wiley, Skip was threatened by Shannon's growing popularity. The NFL aficionado pointed out that Bayless was the mind behind the show. Sharpe has admitted on several occasions that Skip is the chief reason behind his stint on the show. However, with the power dynamics slowly shifting, Wiley believes that Sharpe got tired of catering to his co-host's old antics.
"Skip Bayless runs that show. Not only does Skip Bayless make the most money over there, but he has the most power in terms of how he runs his show. So here's the problem… Shannon started to get way more popular. Inside the boarders and structure of the show you're on, that's giving you all this jet fuel, nothing's changing. Even when you surpass Skip Bayless, you still have to be under him, in terms of the terms of the show."
"Skip also felt that he could control the show and control Shannon's job security. Shannon finally just smelled the roses, finally just took a big inhale, and was like 'dog, why do I have to deal with all of this'?"
Loading embed instagram https://www.instagram.com/reel/CtAODzAg7C6/?utm_source=ig_embed&utm_campaign=loading
With Shaq posting this reel on his Instagram story, we can certainly assume that he agrees, at least partially, with Wiley' opinions.
Loading embed tweet https://twitter.com/tragicpatek/status/1664866578222157824?ref_src=twsrc%5Etfw
Charles Barkley took a subtle dig at Skip Bayless
The entire sporting community expressed how happy they felt for Sharpe following the breakup. Several fans even mocked Bayless for being the controversial personality that he was.
Charles Barkley also decided to diss Skip on live TV. After Game 1 of the NBA Finals, Chuck subtly implied that Skip was an "idiot". Taking a shot at the Fox Sports analyst for the company's decision of buying Sharpe out, the Round Mound of Rebound hilariously said:
If you work with a damn idiot, they will buy you out."
Loading embed tweet https://twitter.com/cjzero/status/1664480634612359168?ref_src=twsrc%5Etfw
Even though Barkley claimed that the dig was aimed at Kenny, most fans connected the dots.
---