"Stephen Curry Would've Looked Older if Kevin Durant Played": Skip Bayless Sides With Chris Paul With Childish Argument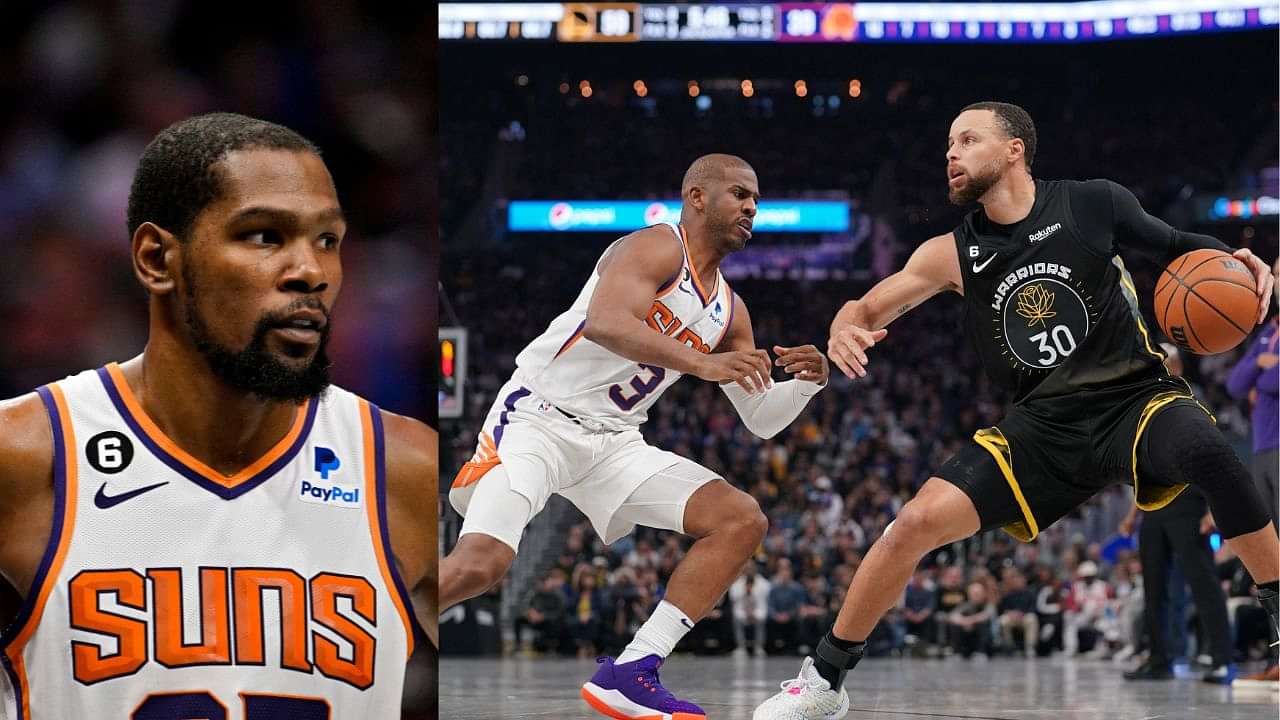 It may have taken a long, long time, but Stephen Curry and the Warriors seem to finally be getting back on track. Despite their rough start, the franchise has risen all the way up to the 5th seed, after having won a whopping 7 of its last 10 games. And as you'd expect, as a product of this run, the players are feeling pretty darn confident about themselves.
Now, the Phoenix Suns are hardly an easy team to beat, even without Kevin Durant. So, when the Dubs found themselves on one heck of a run, they found it fitting to trash talk just a tad bit. And so, Stephen Curry had this little moment with Chris Paul coming out of the game.
To be clear here, there isn't that much of a difference between Stephen Curry and Chris Paul in terms of age. At the time of writing, the Warriors superstar is already 34, while the Point God is just 3 years ahead at 37. Then again, this was perhaps just Steph saying that these aren't the old days anymore. He is now better than Paul.
No matter the case, Skip Bayless apparently felt that he just had to step in. And in doing so, the man couldn't help but bring up the absence of Kevin Durant.
Skip Bayless says Stephen Curry would have been the one looking aged if Kevin Durant played
Kevin Durant was unable to play during this game due to an ankle injury he picked up during warmups for an earlier NBA game. And with the injury having been far more serious than initially expected, the man will only be re-evaluated 3 weeks from now.
Given that reality, the Slim Reaper was unable to play during this game. And if Skip Bayless is to be believed, that made all the difference between the Warriors winning and potentially getting blown out of this game. Here is what he said.
Steph (Stephen Curry) to CP3 (Chris Paul): "This ain't 2014 no more." CP3 would've looked a lot younger – and Steph a lot older – if a guy named Durant had been able to play tonight.
Loading embed tweet https://twitter.com/RealSkipBayless/status/1635499444794949634?ref_src=twsrc%5Etfw
Whether or not the Warriors would have lost this game if Kevin Durant had played, we can't say. However, Stephen Curry sure as heck wouldn't have looked any older than he did today. In fact, given the energy he had, he would've probably looked even better, given the excitement he'd get from a bigger challenge.
Also Read: "We Ain't taking No S*** From Nobody": Giannis Antetokounmpo Irks De'Aaron Fox & Kings' Coach Into Blasting Him in Post-game Conference
---