"The Nets Won't Win Another Game Without Kevin Durant": Charles Barkley believes Kyrie Irving and Co. are Incapable of Winning with KD Absent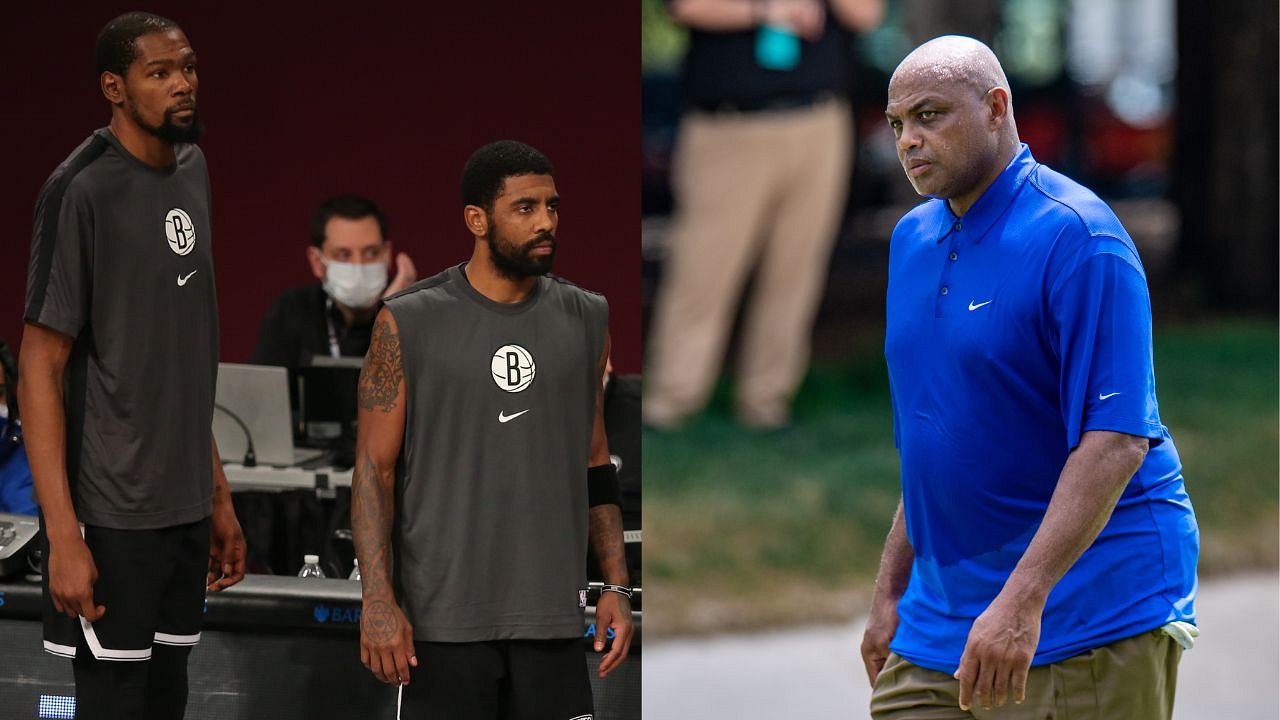 The Brooklyn Nets are in trouble again. With Kevin Durant absent from action, Kyrie Irving has been shouldering much of the responsibility in his absence. But as per Charles Barkley, the Nets' guard is incapable of filling the hole left by KD. The TNT Analyst, in a recent broadcast, suggested that without Durant, Brooklyn will not win a single game.
Speaking of their performance against the Suns who were playing without Devin Booker and Chris Paul, Charles Barkley shared the lack of hope he had for Brooklyn.
Barkley: "I don't think the nets will win another game without KD"
"I don't think the nets will win another game without KD," said Charles Barkley.
— NetsDaily (@NetsDaily) January 20, 2023
Barkley's concern is justified in lieu of the Nets' recent struggles. They have now lost all four games Kevin Durant has missed. With Durant's return timeline still undeclared, Barkley's prediction is concerning for the Nets squad. However, Brooklyn still hasn't lost hope. They believe they can win even without KD and have maintained this stance in interviews.
Also read: "It was a bracelet and it spelled out my name in diamonds.": Jasmine Jordan Recalls Father Michael Jordan's "Bulls-Inspired" Birthday Gift
Brooklyn players feel they are capable of winning without Kevin Durant
In contrast to Chuck's prophecy, Brooklyn players have maintained a rather positive outlook on their current predicament. Jacque Vaughn has, it seems, trained his squad to maintain their composure even when faced with severe criticism.
Before today's match, Nic Claxton and Kyrie Irving had declared their willingness to win. They also shrugged off any and every comparison with KD's absence in 2021-22.
Where Charles Barkley feels this squad can't win, Kyrie Irving feels his presence will help the team a lot. Last season, he was on a part-time role with the team due to his vaccine stance. However, this year, he has already played 32 games and hasn't missed a single match since Durant's injury.
Speaking of what to expect from Brooklyn until Kevin Durant returns, Kyrie claimed:
"I'm consistently in the lineup, that helps. We also don't have halfway-in anyone in the locker room and there's a primary focus on the big picture here. It was all glory-glory last week when we were winning games every game, and now we're answering questions about potentially struggling. I don't think we are going to struggle without Kevin now. That's not my belief. I know guys in the locker room don't believe that. This isn't last year at all. So the comparisons have got to stop."
That being said, as it stands, Charles Barkley's prediction has been bang on. Having lost 11 straight games last season when Durant was out, the Nets are already on a 4-game losing streak since the Slim Reaper was injured.
Will Kyrie Irving be the Nets' saving grace?
Right after Charles Barkley's comments, Kyrie Irving went berserk in the game against the Phoenix Suns. He had 21 points in the 4th quarter alone. That being said, Brooklyn would have definitely benefited more if Irving had been efficient from the start.
He shot 8 three-pointers in the game and made only 2 of them. Even defensively, Kyrie was average until the fourth quarter started. Vaughn and Kyrie need to make sure they get the next win or risk proving Charles right.
Also read: "Rob Pelinka and Jeanie Buss Are Punishing LeBron James!": Kendrick Perkins Claims 'The King' is Being Reprimanded for Russell Westbrook Trade
---
Share this article