"It was a bracelet and it spelled out my name in diamonds.": Jasmine Jordan Recalls Father Michael Jordan's "Bulls-Inspired" Birthday Gift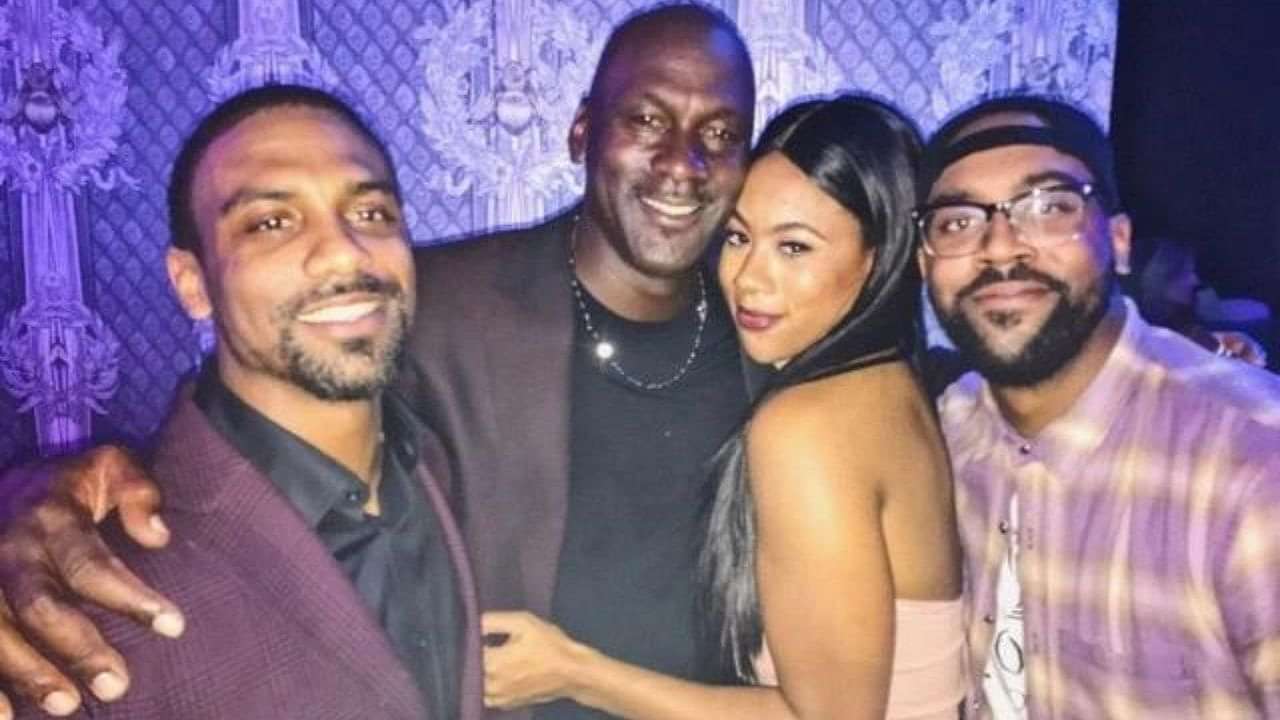 Jasmine Jordan grew up in a household where money was no object. Her father, Michael Jordan happened to be the greatest basketball player, then and now. As a result, her life was rather luxurious. So much so that she received a diamond bracelet as a birthday gift when she was 7 or 8 years old.
Talk about exorbitant, Michael nonchalantly gave his daughter a diamond bracelet as a birthday gift. And the best part is that it happens to be Jasmine's favorite gift.
But not for the reasons you think. Yes, Jasmine recalled it as her most memorable one because of its eccentric nature and no we're not talking about the diamonds.
Also read: Is Kyrie Irving Playing Tonight Vs. The Phoenix Suns? Nets Guard's Availability Update Amidst Kevin Durant's Absence
Jasmine Jordan got a diamond bracelet that spelled out her name
In an interview with &scape, Jasmine described her most memorable gift and had this to say,
It might've been my 7th or 8th birthday. I can't remember what age, but it was a bracelet and it spelled out my name in diamonds. The band was red, and I remember telling my dad, 'I don't even like the color red! Why are you giving me this red bracelet?' He was like, 'No, you'll like it. Don't worry. It looks good on you.' Now I realize Bulls red, he couldn't shake it if he wanted to."
Yes, Michael was so obsessed with the Bulls that he didn't even consider what his daughter's favorite color would be. And instead got the bracelet that was red, Chicago Bulls red. And best of all is how MJ insisted that his daughter would eventually go on to like it.
Also read: "LeBron James Fails to Make a Clutch Shot…AGAIN!": Skip Bayless Rips Into the King for Botched Three in Loss to the Kings
While she may be Michael Jordan's daughter, Jasmine is shaping the sneaker industry
Jasmine Jordan is not one to let privilege let her guide her. Instead, she is the kind of person who wishes to bring real change.
She holds a marketing role for the Jordan Brand and her aim is to bring more women into the fold. Just last year, the brand signed a series of WNBA athletes, a first.
This year, she hopes to go one step further. And while her dad might have given her an eccentric and memorable gift when she was just a child, he sure is proud of the waves his daughter is making.
Also read: "Michael Jordan thought he could win a championship with the Wizards": Kwame Brown Reveals Bulls' Legends Ambitious Claims for Final NBA Campaign
---