"There's level to this sh*t": Charles Barkley Knocks Kevin Durant Off Yet Again, From the Table of the Greats This Time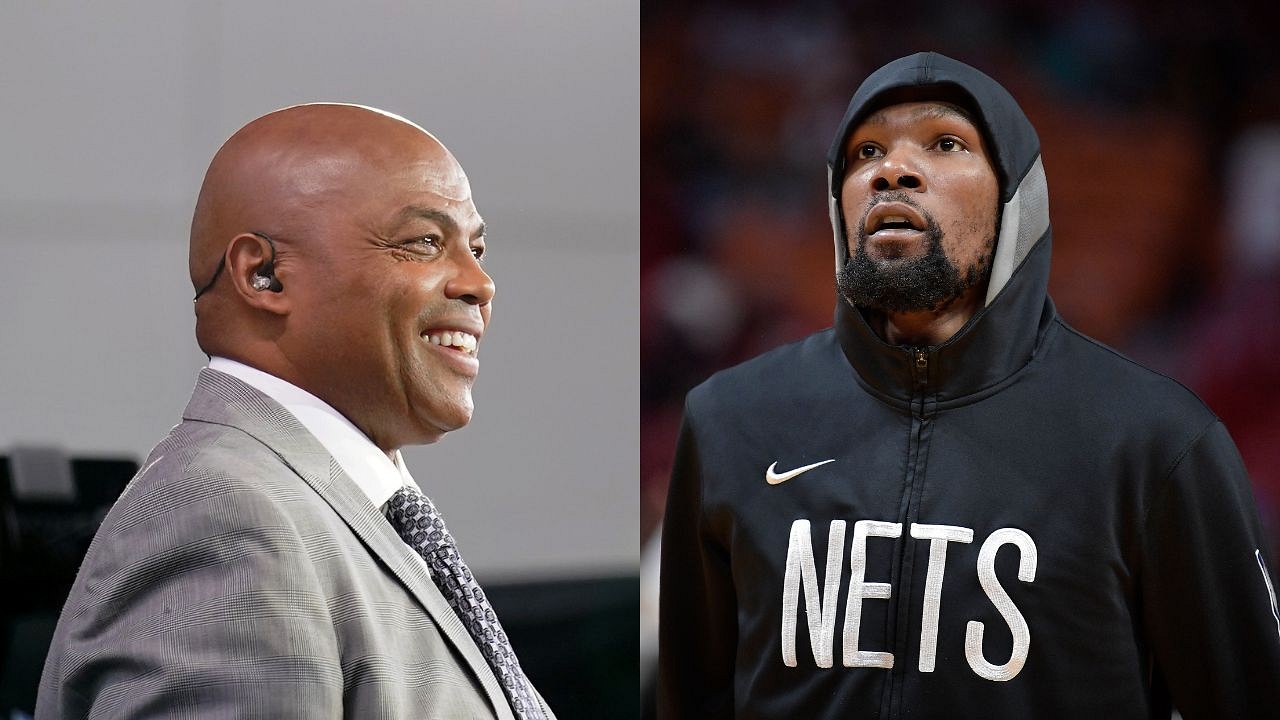 Charles Barkley and Kevin Durant have had a long-standing rivalry that started when the former asked KD to win a championship without Stephen Curry's Warriors on multiple public platforms.
While Chuck didn't disrespectful to Durant like he usually does to any other player whom he is trying to target, he has said the Slim Reaper hasn't been the 'Bus Driver' of a championship team.
However, recently, he said something which might be a little disrespectful to the 2x Finals MVP who is now playing for the Brooklyn Nets after leaving the Warriors in 2019, following 3 straight Finals appearances and 2 victories.
Also read: "Of Course I Still Have Burner Accounts": Kevin Durant Unabashedly Admits To Having Fake Accounts On Twitter
Charles Barkley triples down on Kevin Durant not being a bus driver with another theory
In a recent episode of All the Smoke podcast, the 1993 MVP and one of the NBA's greatest forwards of all time, Charles Barkley, brought up Kevin Durant once again on his own.
"There's level to this sh*t," said Barkley, talking about the table in which legends of the game like Michael Jordan, LeBron James, Larry Bird, Magic Johnson, and Isiah Thomas sit.
Explaining the levels which separate him from the likes of any champion like KD, he said Durant hasn't entered the level that gets him to sit at the same table as the above-mentioned players. And that Curry made it there after winning the 2021 championship.
Also read: "Dang, LeBron James Is in Year 20, 38 Y/O!": Kevin Durant Couldn't Help but Praise Lakers Superstar for His Continued Brilliance
Sir Charles is making sense somehow
Barkley saying something that makes sense might sound absurd to the fans of the game and Inside the NBA, but his argument for KD not being as good as some of the greatest of all time is not an overstatement.
It makes sense when you think of how hard it was for Jordan to get over the Pistons and Lakers hurdles finally when he did it in 1991. Same way for James when he won the 2016 championship over a 73–9 Warriors to give us arguably the best NBA Finals, ever.
Durant joined the Warriors team to win his two championships. And although he did win the Finals MVPs in both 2017 and 18, neither of those would be remembered as the FMVP won by any other individual in history.
Also read: "Don't Call My Phone For Tickets!": Kevin Durant Hilariously Welcomes WNBA GOAT Breanna Stewart to the State of New York
---