"Don't Call My Phone For Tickets!": Kevin Durant Hilariously Welcomes WNBA GOAT Breanna Stewart to the State of New York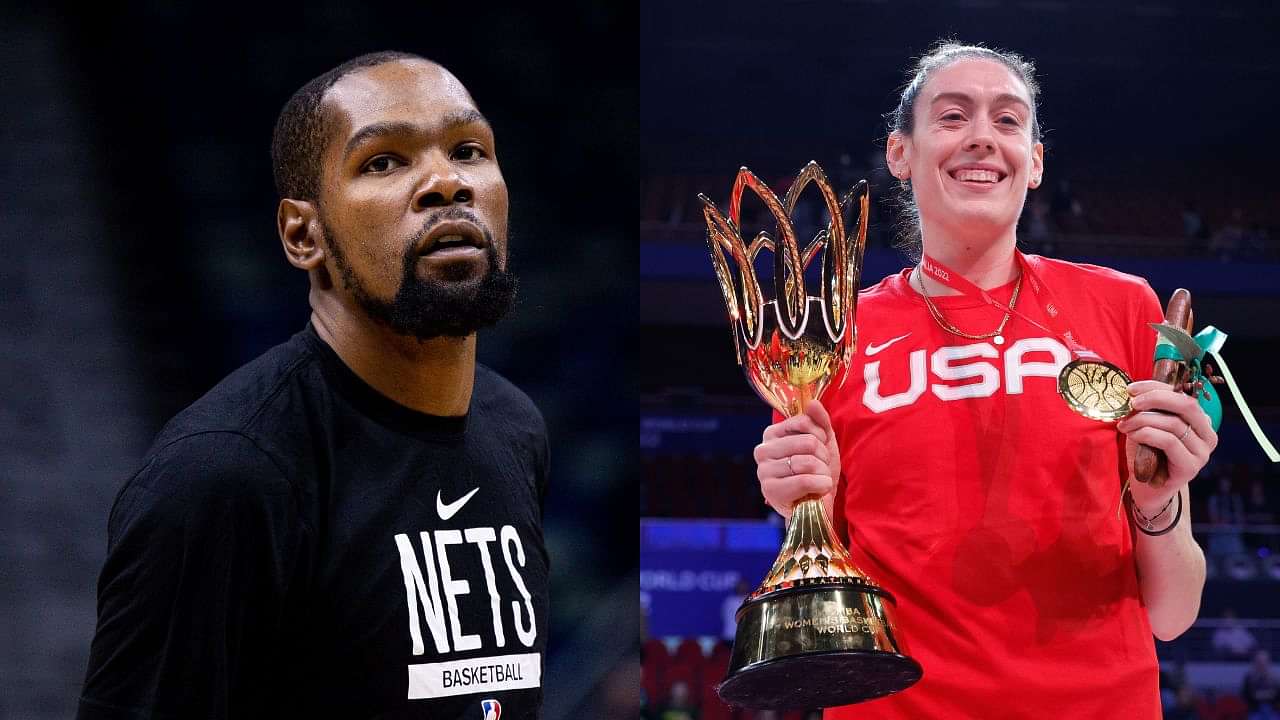 Kevin Durant may only have become a part of Brooklyn in 2019, but the man has clearly already become one with it. The Slim Reaper has always been one of the more pure-hearted people in the NBA. And so, it's not hard to see why the city has embraced the man so quickly.
However, this love apparently doesn't stop at the borders of the NBA. No, it has gone all the way to the WNBA. More specifically, it has reached the potential GOAT of the league, the amazing Breanna Stewart.
Let's dive into it.
Also Read: Michael Jordan's Comeback to Washington and the Events of 9/11 Are Intertwined in a Tale of Catastrophe 
Breanna Stewart announces her move to the New York Liberty
Breanna Stewart has been consistently great in the WNBA. Which is why it is a shame for the Seattle Storm to see her go.
However, if there is any rule in basketball, it is that the biggest stars deserve the biggest markets. And indeed, Breanna Stewart decided to do just that with her career, announcing her decision with this post.
Loading embed tweet https://twitter.com/breannastewart/status/1620829634349928450?ref_src=twsrc%5Etfw
As you'd expect, every fan of the WNBA is likely too busy celebrating right now.
And as he made very apparent in his recent post on Twitter.
Also Read: "I was like oh s**t!": Shaquille O'Neal Recalls how Michael Jordan Induced a Fear in Him From his First Game in the NBA
Kevin Durant welcomes Breanna Stewart to New York
Kevin Durant couldn't be more overjoyed about the Breanna Stewart acquisition. Here is what he had to say on the matter.
Loading embed tweet https://twitter.com/KDTrey5/status/1620833683585523712?ref_src=twsrc%5Etfw
We wish Breanna Stewart the very best for her time in New York.
May she achieve even higher levels of greatness in the Mecca of basketball.
Also Read: "They Don't Understand the Russell Westbrook Math": NBA Reddit Points out Lakers Star's Incredible Proficiency at Finding Centers
---