"Tony Parker Is The Most Selfish Player": Stephen Jackson, Ex-San Antonio Spurs Player Opens Up About Eva Longoria's Ex-Husband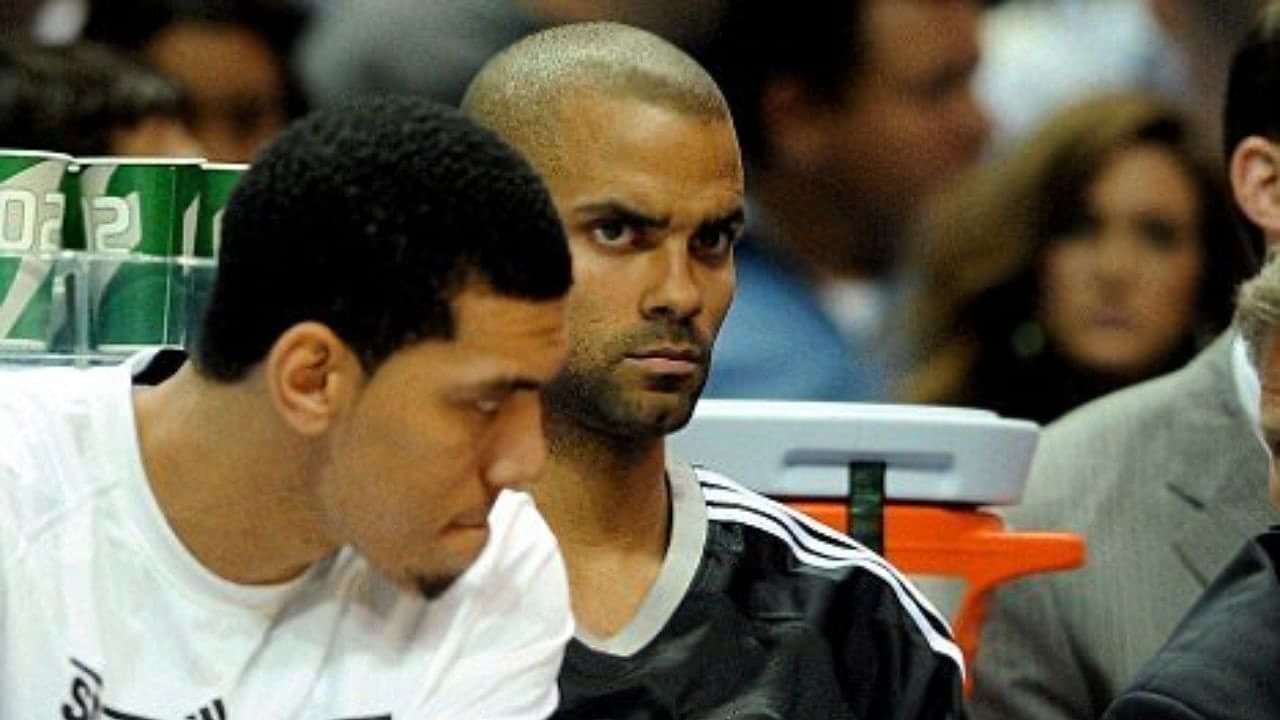 The French cannot seem to catch a break. They lost out to Argentina in the World Cup final by the tiniest of whiskers. Another Frenchman, Tony Parker, has caught a stray – this time from his ex-teammate Stephen Jackson.
Tony Parker is a San Antonio Spurs legend, joining Tim Duncan and Manu Ginobili in the greatest basketball dynasty of modern times. The trio dominated for 10 years, and the case can be made for them to be the team of the decade, not the Los Angeles Lakers. Timmy D can be called the 2000s GOAT over Kobe Bryant, and that would be fair.
Playing on a very fundamentally oriented Spurs team must mean that you are super nice, right? Not necessarily, and according to Stak, definitely not. He claims that the ex-husband of Eva Longoria is one of the most selfish players ever.
Also Read: Tony Parker, Who Kobe Bryant Trash Talked in French, Splurged $9 Million on a Custom Superyacht
Loading embed instagram https://www.instagram.com/p/CnpqOE9u-Qg/?utm_source=ig_embed&utm_campaign=loading
Stephen Jackson claims that Tony Parker had a different idea of himself than what he portrayed to the media
Call it the Frenchman attitude or teenager arrogance, a 19-year-old international player playing in the biggest league would boost anyone's ego. An already-inflated one would be floating among the cumulonimbus clouds in the sky.
That is exactly what happened with Tony, and Jackson, a couple of years his senior, saw firsthand how that all collapsed. In his first playoff season, Tony was in for a rude awakening, facing seasoned veterans like Jason Kidd and Stephon Marbury, who were, at the time, much better than him.
What transpired in the dressing room was not known to everyone, but Jackson claims that he saw bubbles burst. Even when the Spurs won the championship in 2014, Stak claimed that one loss was solely due to Parker.
Despite being on a hot streak, Tony decided to be a ball hog, which eventually cost them the game. In a system where Pop made himself famous, Tony played like he was Kobe Bryant. That selfishness cost them only one game, but it was there for everyone to see.
He was pulling such stunts when the stakes were literally "win or go home."
Also Read: "If I could choose which era, I'd like to play now": Manu Ginobili reckons he would have loved to play in today's NBA
Did that attitude become a hindrance, or was it necessary for an altruistic system?
Basketball may be a team game, but there are moments when you need to take the game by the scruff of the neck. And that is what Tony Parker did, in more situations than one. Being selfish doesn't necessarily translate into a bad sign; only if that continued behavior causes the system to fail,
And it did not, because until he left the team for Charlotte, Tony fit into the pop system like a glove on Michael Jackson's hand. Immaculately and perfectly.
He may not have the flashiest passes or the most in-your-face statistics, but there are moments in the game where you sit up and say, "That's why Tony Parker is a Hall of Fame member."
Stephen Jackson agrees with that statement too, but also believes that they could have had greater success than the five championships if he was a bit more unselfish. If ifs and buts were coconuts, every place would be the Caribbean. Things did not pan out that way, but Tony's attitude is what made him, him.
Also Read: "I'm Kobe Bryant, Tony Parker is why I didn't win more championships": Lakers legend's appearance on Spurs Finals MVP's documentary 'The Final Shot' is quite a watch
---