"Tough Breaking Our Divorce To Our Kids": Michael Jordan and Juanita Vanoy's Divorce Was Difficult For Jeffrey Jordan And His Children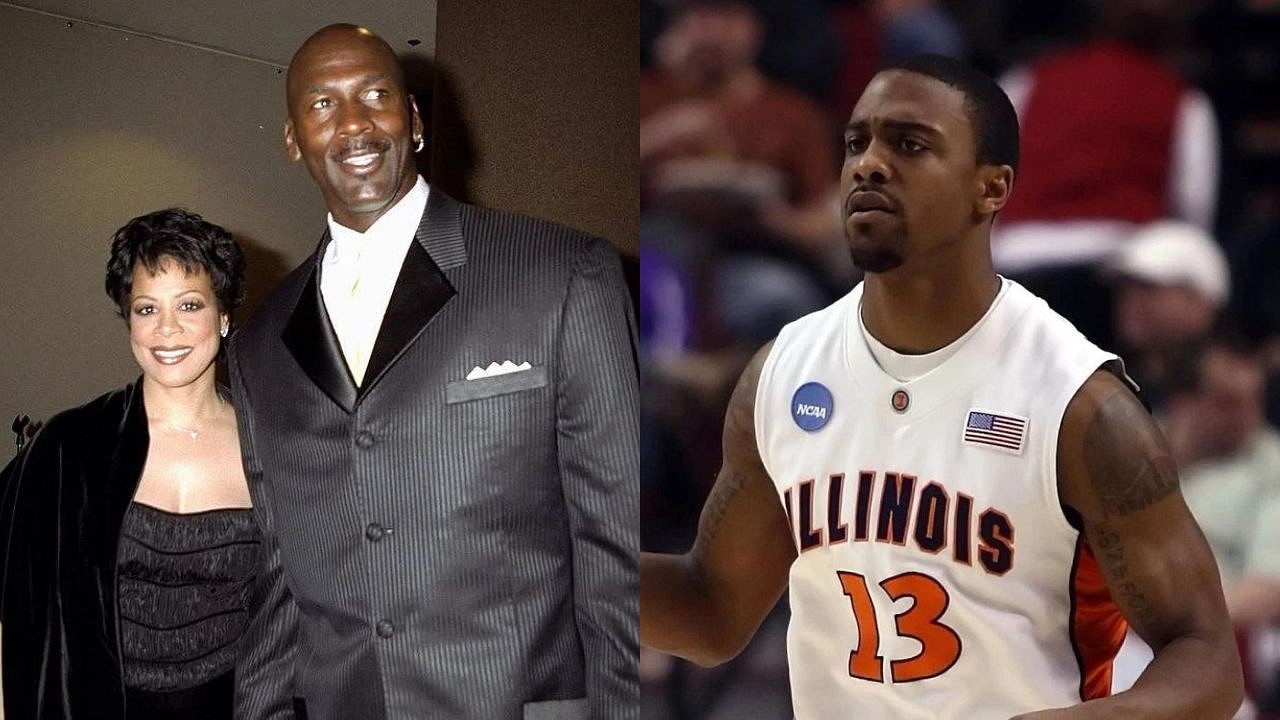 Michael Jordan met his first wife, Juanita Vanoy, when he was still integrating himself in the NBA. He met her in Chicago in 1985, merely a year after having been drafted by the Bulls. Things would click almost immediately between the two and in two years time, Jordan had proposed to Juanita. 
Both MJ and Juanita would get married in 1989 and prior to getting married, found out about the latter having gotten pregnant with their first child, Jeffrey Jordan. There was some controversy regarding Jeff as Jordan didn't believe he was his son, resulting in a DNA test being done, confirming what we know today. 
The two would be married from 1989 to 2006 until they made their divorce public in late 2006. Juanita had initially filed for divorce in 2002 but rescinded the petition shortly afterwards in hopes of trying to make things work.
Also read: "Are Michael Jordan and his Bulls Bad for the NBA?": Shocking Opinion About MJ's Dominance In His Prime Resurfaces
Michael Jordan on breaking the news of his divorce to his children
Michael Jordan and Juanita Vanoy separating wasn't a decision that they could keep to themselves for long. Before news would break out about their divorce, they would let their children, Jeffrey, Marcus, and Jasmine know about the changes that would be taking place in their lives. 
During an interview with his eldest son about him joining the University of Illinois on an academic scholarship, Jordan was asked about how his kids took the news of their divorce. According to the 6x NBA champion, it seems as though they took it in stride and handled it with a sense of maturity. 
"It was [hard for me to break the news]. He [Jeffrey] was very mature about it. The thing with his mom and I is that we're on the same page when it came to that. Our kids came first and we still communicate each and every day," said Michael.
Why did Michael Jordan and Juanita Vanoy get divorced?
The reason that is most well known when to came to why Michael Jordan and Juanita Vanoy separated was due to the former's extramarital relationships. It had gotten to a point where she had even hired a private investigator to follow him around. 
The PI discovered that he had been in contact with at least 6 women during the course of his investigation. It wouldn't be long after his divorce however that Michael would find love as he would meet Cuban model, Yvette Prieto, in the late 2000s, leading to him eventually marrying her in 2013.
Also read: "Michael Jordan Was Black Jesus": When 16-year-old LeBron James Teamed up With MJ to Bully College Players
---
Share this article