WATCH: Kawhi Leonard Gets Unimaginably Funny After Getting Tired of Teammate's Lies to the Officials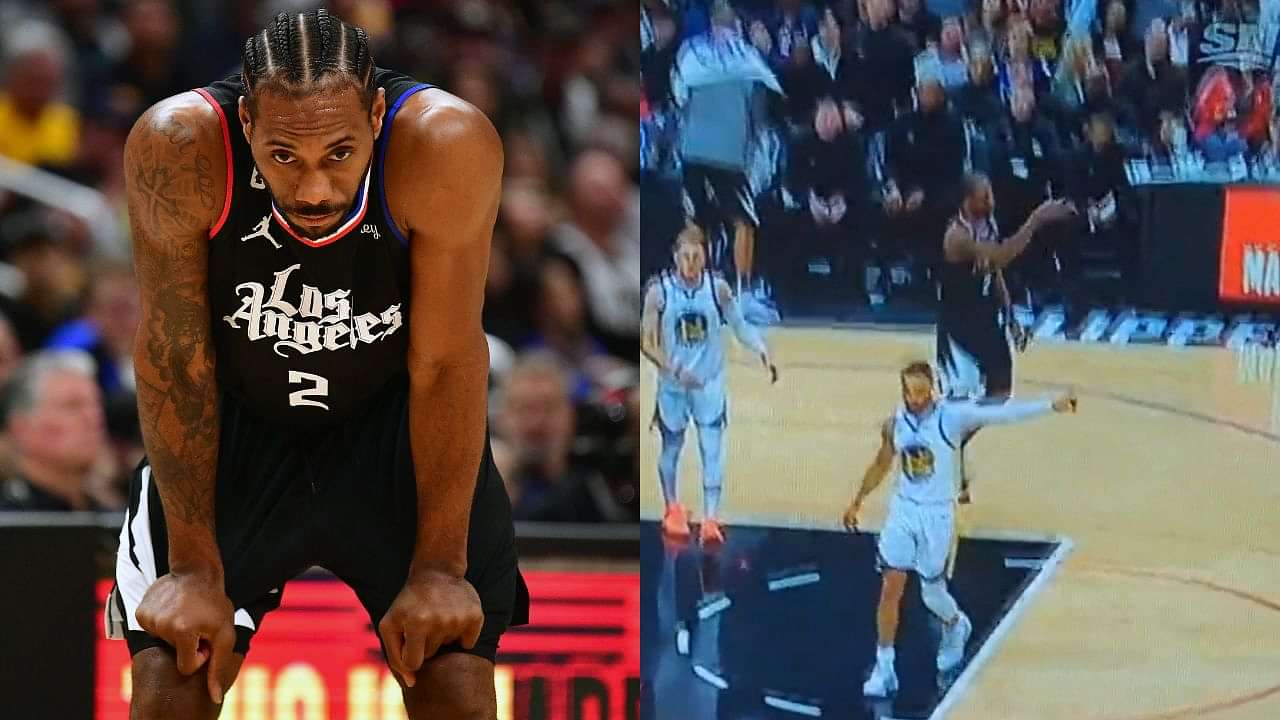 Kawhi Leonard and the Clippers really are rolling now. Despite having won just 5 of their last 10, this franchise is on a winning streak at the moment, having won 3 on the bounce. Further, they have gotten all the way up to the 6th seed, with a respectable 36-33 record.
One of the biggest victories of this win streak came tonight against the Warriors, who were starting to gain some serious momentum. So, as you'd expect, this was a massive game. However, it's not the overall win we're focusing on here. Neither is it an individual player's performance during the game.
No, we're here to bring to you a certain Kawhi Leonard moment from the game that supersedes all levels of comedy known to humankind today.
Also Read: "10,000 Points on 3s Alone?!": 35-year-old Stephen Curry Keeps Making History, Starts an Elite Club for Himself
Kawhi Leonard was in no mood of siding with a lying Eric Gordon, resulting in a hilarious moment
Kawhi Leonard has never been one to show too much emotion on the court. However, when his teammates passionately call for something, the man often joins in appealing to the officials.
So, when Eric Gordon appealed for a defensive foul on Jonathan Kuminga, on a 3-point attempt, you'd think he'd fully support him. Instead, he only did this. Take a look at the clip in the tweet below.
Loading embed tweet https://twitter.com/Farbod_E/status/1636227198662369281?ref_src=twsrc%5Etfw
The way the Clippers superstar just turns and points the other way is simply too funny. Even if he didn't think it was a foul, he could've just walked the other way and concentrated once again. But instead, he did everything, as if to say 'Come on, man'. Truly, there hasn't been a more Kawhi Leonard moment in the history of the man.
Also Read: Stephen Curry Surpasses Michael Jordan, Ties Wilt Chamberlain With 50-Point Effort in 126–134 Loss to Clippers
---