Stephen Curry Surpasses Michael Jordan, Ties Wilt Chamberlain With 50-Point Effort in 126–134 Loss to Clippers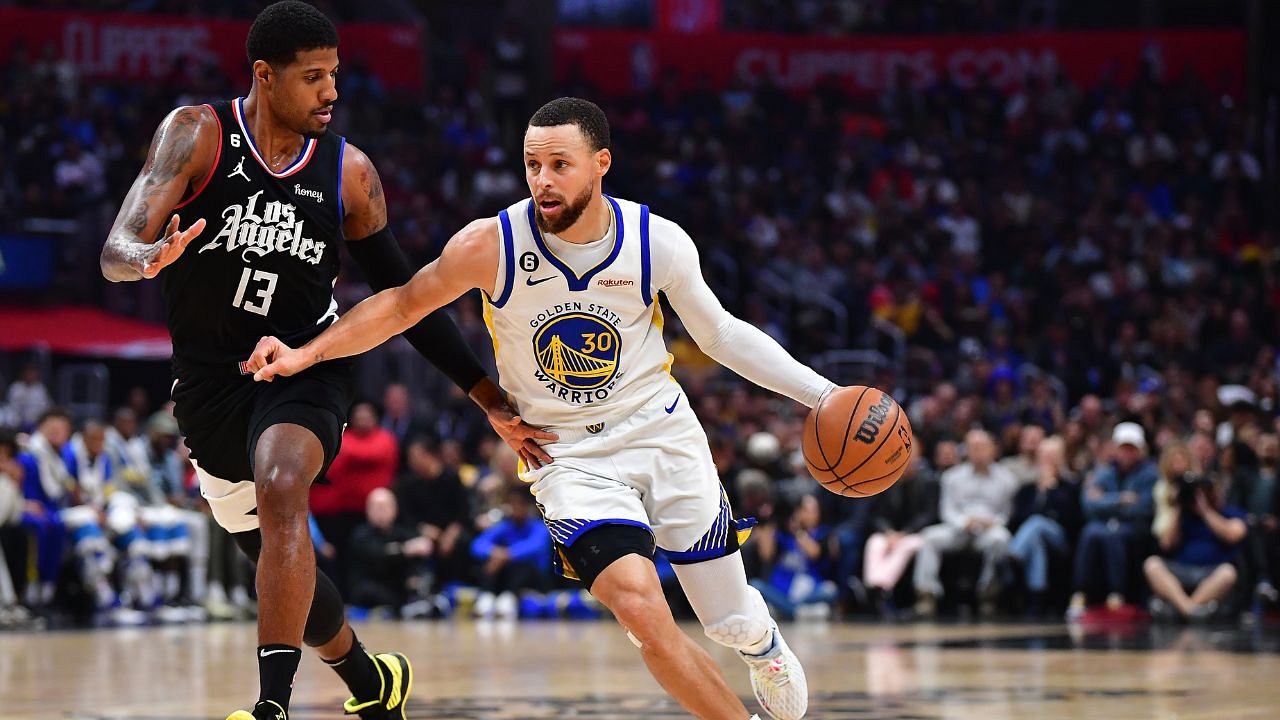 The Golden State Warriors continue to baffle me. They have won eight straight games at home, and have a 29-7 record at Chase Center. On the other hand, they have now lost nine straight games on the road, and have a 7-27 record away from Chase. Despite Stephen Curry scoring 50 tonight, they lost to the Clippers 134-126.
Not having Andrew Wiggins really impacted the team today, as they struggled to match the size of the Clippers. The Warriors were beaten on the board 57-42, which included a 16-7 disparity on the offensive glass.
Stephen Curry gave us a show of a lifetime, scoring 50 points on 20 of 28 shooting, 8 of 14 from the deep.  However, the Warriors were yet again unable to capitalize on what the Chef did. This is the 2nd time this season that Steph had 50 points in a losing cause.
Stephen Curry is the only player in the NBA this season to score 50+ points in a loss multiple times

— Denver📈 (@doubledworth) March 16, 2023
While they might not have added to their win tally, Steph did surpass Michael Jordan on a record tonight. I doubt he cares all that much about it right now, but it is a big deal.
Also Read: WATCH: Stephen Curry Loses Kawhi Leonard, Gets Denied 4-Pt Play
Stephen Curry surpasses Michael Jordan for most 50+ games after turning 30
In the current day NBA, no player draws more eyeballs than the 6ft 2″ superstar from Golden State. Stephen Curry is a wizard both on and off the ball, and has his ways of captivating the audience.
He's been doing his best for the Warriors ever since he was drafted in 2009. He turned 35 yesterday, and has shown 0 signs of actually slowing down. His 50-point performance today was a prime example of the same.
With his 50-burger tonight, he surpassed Michael Jordan for the most 50-point games since turning 30. He's now tied with Wilt Chamberlain for the top spot, something which he should surpass soon enough.
GOAT territory 🐐 pic.twitter.com/rRTAh397TJ

— Warriors on NBCS (@NBCSWarriors) March 16, 2023
Steph now has 12 50-point performances in his career, and if the Warriors don't get their act together, he may increase the tally even before the season ends.
Also Read: "10,000 Points on 3s Alone?!": 35-year-old Stephen Curry Keeps Making History, Starts an Elite Club for Himself
Can the Warriors hold on to the 6th seed?
After the loss tonight, the Warriors have fallen down to the 6th seed. They're now just one game ahead of the 7th and 8th seeds. With four games left on this road trip, things do not look too good for the Dubs. To add to their misery, Draymond Green will be suspended for their next game, i.e, Friday against the Hawks.
Now, Steph will keep being himself, but Klay Thompson and Jordan Poole need to show up on the road as well if they want to make it to the Playoffs and avoid the play-in tournament.
Also Read: WATCH: Draymond Green Picks Up 16th Technical Foul of the Season, Gets Suspended for Game Against Hawks
---
Share this article