"10,000 Points on 3s Alone?!": 35-year-old Stephen Curry Keeps Making History, Starts an Elite Club for Himself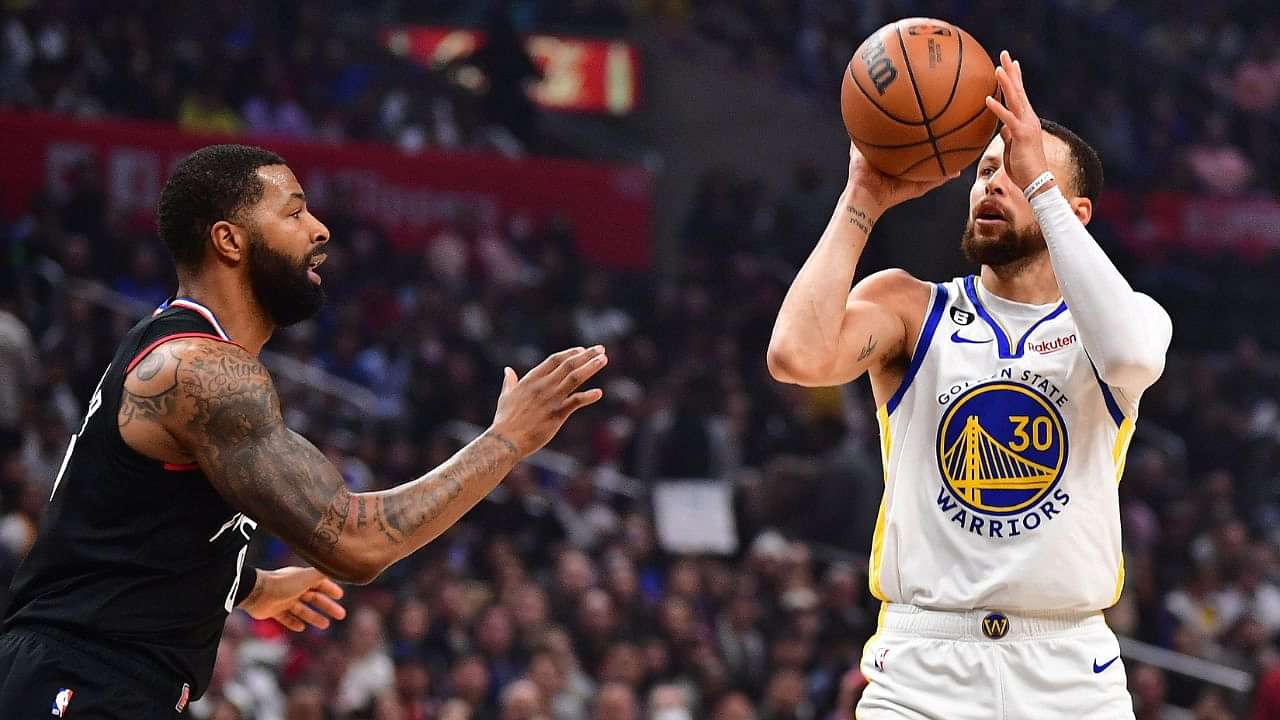 Stephen Curry continues to etch his name into the history books. He becomes the first player ever to score 10,000 points off of 3-point field goals alone.
Read that again, you might not have registered the impact of the stat line. Stephen Curry's career tally of points includes 10,000 from just 3-pointers! For context, there are only 56 players with more than 10,000 points who are also active in the NBA.
Curry's 3301 3-point make of his career dragged him through the 10,000 mark with ease. He now has 21,338 points in his career and is it really surprising to see the greatest shooter of all time have nearly half his points tally come from threes?
Also read: Having Been Dragged Into a Drug Dealer's Case and a Murder, Michael Jordan Once Revealed His Stance on 'Past Regrets'
Internet reacts in awe as Stephen Curry reaches 10,000 points in 3s alone!
As news broke, so did Twitter. The frenzy surrounding the record was quite frantic and here are some of the best reactions.
Loading embed tweet https://twitter.com/Digits3Hoops/status/1636212832915320832?ref_src=twsrc%5Etfw
Just take a look at these players who have less than 10,000 points, legends, almost all of them. And yet, Curry has more than them only from 3-point land.
Loading embed tweet https://twitter.com/sportingnews/status/1636210110727872513?ref_src=twsrc%5Etfw
Loading embed tweet https://twitter.com/ClutchPointsApp/status/1636209711149199364?ref_src=twsrc%5Etfw
Yes, that's right, "holy s**t" was our reaction too!
Loading embed tweet https://twitter.com/StephMuse_/status/1636204385901355008?ref_src=twsrc%5Etfw
And lastly, this guy summed it up. It is an honor to watch him play the game of basketball. One of the greatest offensive players of all time.
Loading embed tweet https://twitter.com/DrGuru_/status/1636215068596776960?ref_src=twsrc%5Etfw
Also read: "He Got Mixed Up With Drugs": Shaquille O'Neal Defended Notorious B.I.G After the Rapper was Brutally Gunned Down
Stephen Curry's rampage continues as he is torching the Clippers
The Warriors are trailing the Clippers but Steph is putting on a show, at the time of writing he has 41 points!
Including this gorgeous bucket, a move that we are sure pioneers of the fadeaway will be proud of.
Loading embed tweet https://twitter.com/WarriorNationCP/status/1636214192431591424?ref_src=twsrc%5Etfw
Oh, and in case you are wondering, here is the bucket that got him his 10,000th point. Legendary.
Loading embed tweet https://twitter.com/NBA/status/1636205869762322433?ref_src=twsrc%5Etfw
Also read: "You Are Gonna See Me be Myself": When Klay Thompson Ridiculed Kawhi Leonard's Laugh But Paid Heavily For It
---