WATCH: Stephen Curry Loses Kawhi Leonard, Gets Denied 4-Pt Play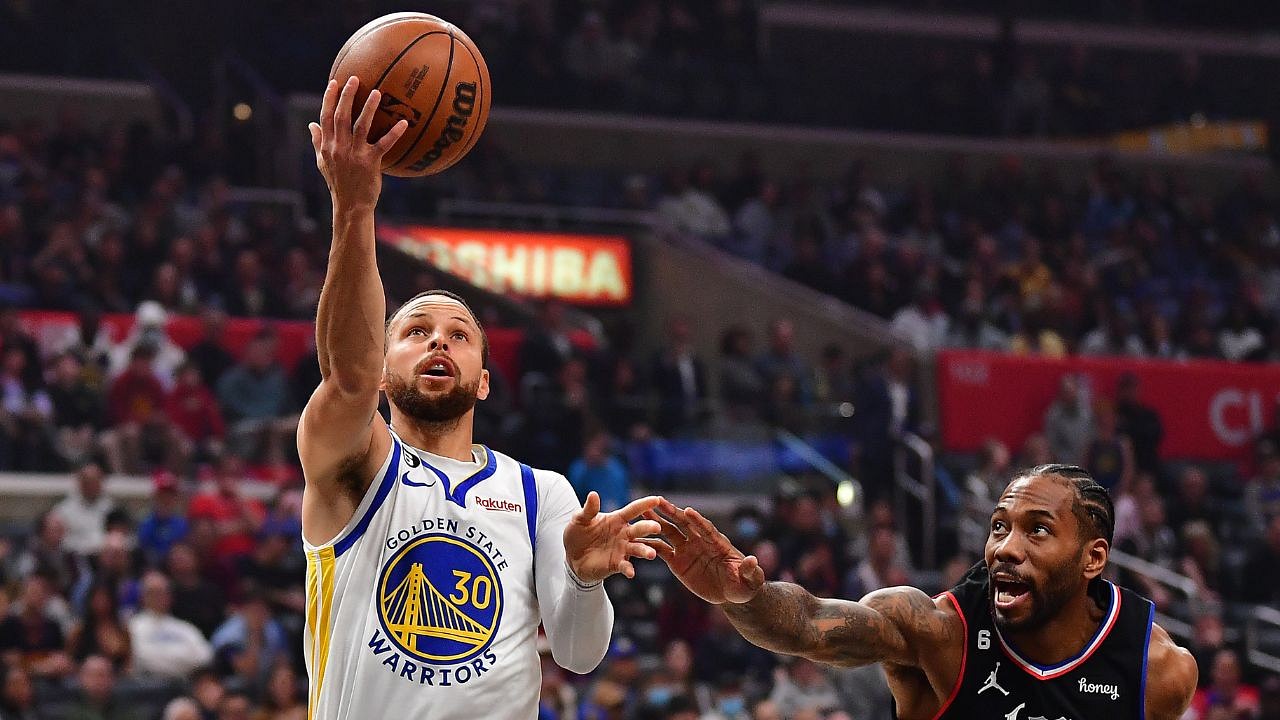 Stephen Curry and the Golden State Warriors made their way to Los Angeles tonight to face the Clippers. This is the fourth time these two squads are meeting this year. The Dubs hold a 2-1 lead in the series. However, the part of the equation which is a problem is that the game is on the road.
The Warriors have an eight-game win streak at home. On the other hand, they have an eight-game losing streak on the road. Tonight's contest marks the first time that the Splash Brothers are facing Kawhi since Game 6 of the 2019 NBA Finals.
There are sure to be fire works, and in the first half itself, we've seen such intense action. If you want to see a sample, just look at how Stephen Curry made a great defender like Kawhi lose him.
Also Read: "The gun wasn't mine. It's not who I am.": Ja Morant Breaks Silence After Being Suspended for 8 Games 
Stephen Curry loses Kawhi, drills 3 but doesn't get the foul call
At this point of time, everyone knows and agrees that Stephen Curry is must-see TV. The recently turned 35-year-old superstar is a joy to watch simply because of the joy with which he plays the game.
While facing the Clippers, the sharpshooter went 3-6 from the field to start the game, missing all three of his 3-point attempts. Finally, with around two minutes left in the first quarter, the Chef knocked down his first triple. Of course, it wasn't a simple one. First, he lost Kawhi Leonard, who had picked him up at half-court. Next, two defenders jumped at him while he attempted the shot, and he definitely got fouled.
— 🖤 (@fpNLMB) March 16, 2023
However, considering he's Steph, and he ended up making the shot anyway, the man wasn't awarded the foul call. This isn't the first time we've seen this. Heck, this wasn't the only time it happened tonight. The referees must do a better job of making the whistles impartial toward Steph.
Also Read: "I didn't know it would flow out in ugly tears": Stephen Curry Details the Emotions Behind "That Moment" in Game 6
---
Share this article