"I didn't know it would flow out in ugly tears": Stephen Curry Details the Emotions Behind "That Moment" in Game 6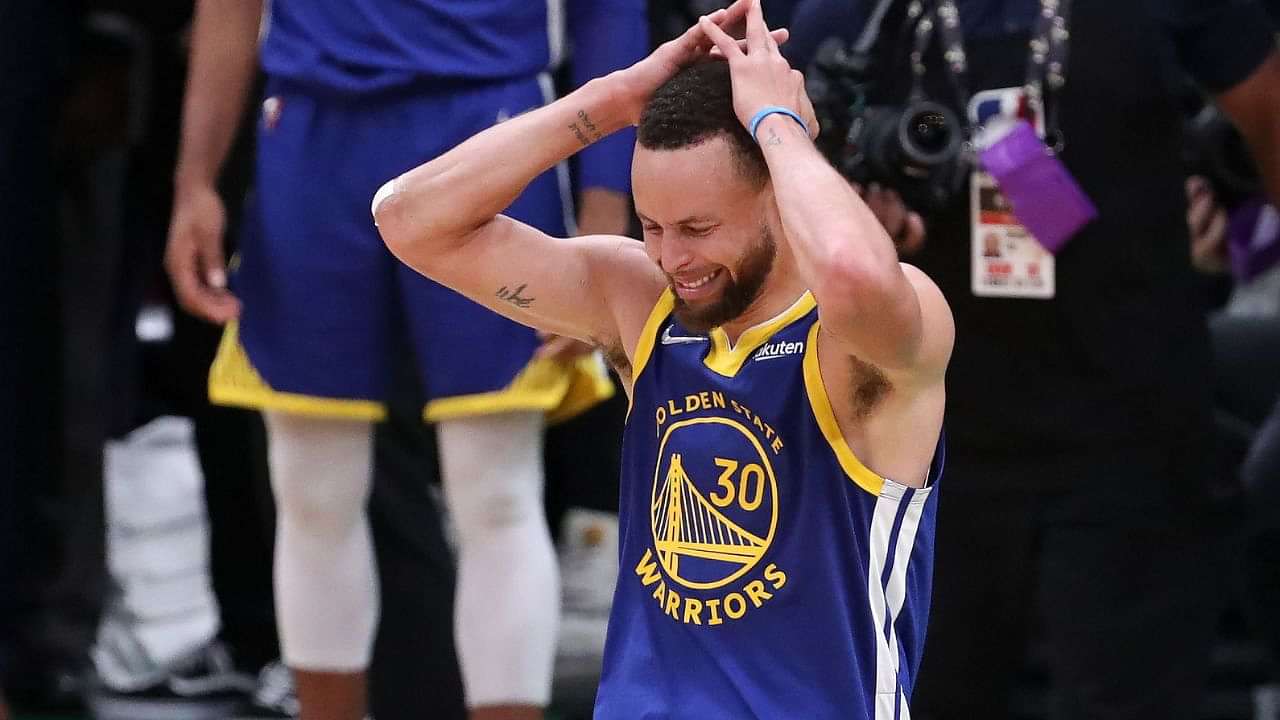 Stephen Curry throughout his career has largely been underestimated. From his tenure in Davidson to his back-to-back MVP era. Everyone was fearful of Steph but not respectful enough. Last year, he changed that perspective by sheer will.
To win an NBA championship when your team wasn't even considered a top seed says volumes about your mettle as a player. Steph did just that. He took his team, a recovering Golden State Warriors all the way to the finish line.
Despite fine performances from his teammates, it can be argued that without Curry's resolve and will, they wouldn't have won. And this was not more evident than when he broke down in a puddle of tears in game 6.
Also read: Having Been Dragged Into a Drug Dealer's Case and a Murder, Michael Jordan Once Revealed His Stance on 'Past Regrets'
"I didn't know it would flow out in ugly tears": Stephen Curry talked about how he let the emotions flow after 4th championship
Life is ebb and flow. Just ask Steph. His team didn't even make the playoffs the year before they won a championship. It was brutal and to come back after being disregarded is nothing short of miraculous.
To win a 4th championship is reserved for the greats.
"It was releasing the pressure that we put on ourselves, the work that went into it, the patience that went into it," Curry spoke about the emotions in Dubs Talk, "The three years prior leading up to it, just the emotional rollercoaster we had been on."
Curry talked about how hard it was for GSW to be down in the trenches with Kevin Durant's departure and Klay Thompson's injury. In the 3 years between their failure in the 2019 NBA Finals to their eventual victory last year, a lot transpired.
This video clip shows just how emotional Steph was.
Loading embed tweet https://twitter.com/NBCSWarriors/status/1537639762038620160?ref_src=twsrc%5Etfw
Also read: "He Got Mixed Up With Drugs": Shaquille O'Neal Defended Notorious B.I.G After the Rapper was Brutally Gunned Down
Aspirations from the 2022-23 season and how Steph Curry is still deciding games
It is as though we don't learn from our lessons. Even this season a lot of people constantly keep writing off Steph and the Warriors. And time and time again, he keeps proving us wrong.
Just a few nights ago, he single-handedly willed the Warriors to victory. Over the 1st seed Bucks no less. He was part of crucial plays in clutch time. This included the game-tying 3-pointer and a block over Jrue in the dying seconds.
Is there anything he can't do? We are not sure. But as the playoffs approach, you can rest assured that Curry will still be deciding games.
Listen to the podcast if you wanna hear more about SC30's thoughts on everything.
Also read: "You Are Gonna See Me be Myself": When Klay Thompson Ridiculed Kawhi Leonard's Laugh But Paid Heavily For It
---