"The gun wasn't mine. It's not who I am.": Ja Morant Breaks Silence After Being Suspended for 8 Games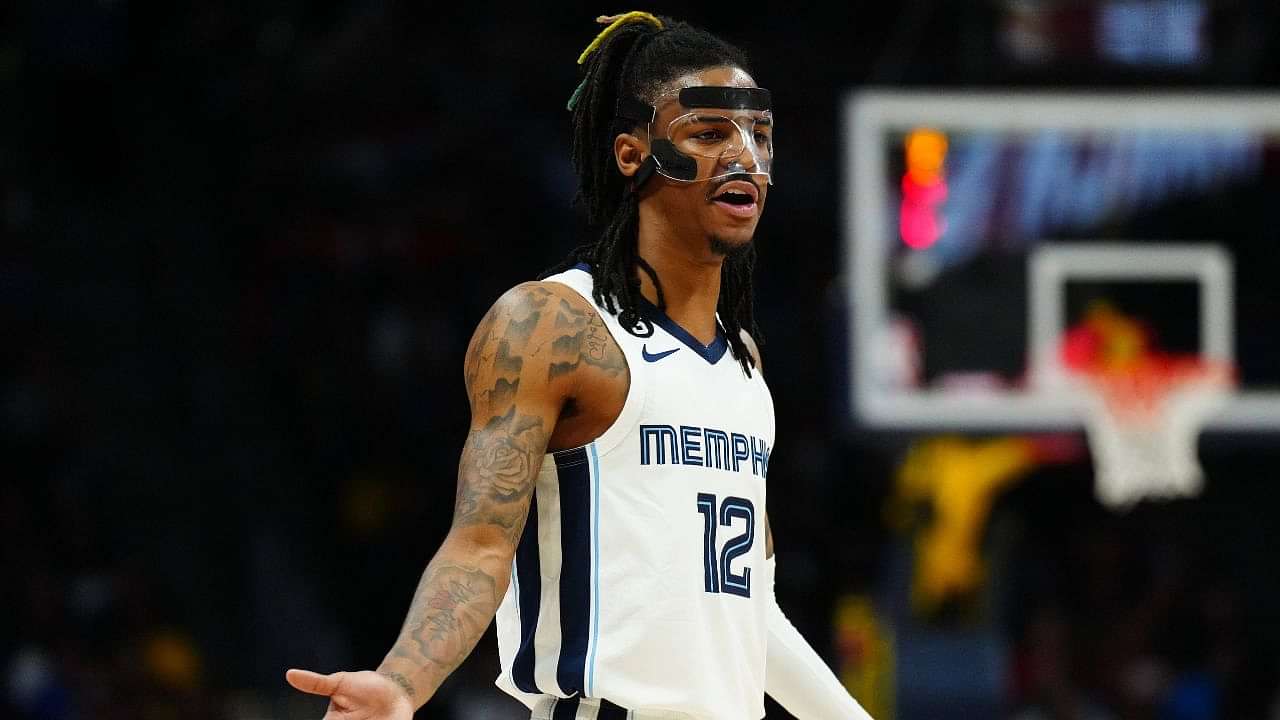 Ja Morant is now suspended for 8 games from the league. Sources have revealed and it looks as though for all 8 games, his pay will be withheld.
The Memphis Grizzlies star has been silent since the announcement. Today he spoke with Jalen Rose, another NBA retiree who was among the first to voice support for the high-flying superstar.
Jalen was in fact, the only guy who said he related to Morant. Ja then sat down with Rose and spoke about his reckless actions. He said that his inner circle needs to be reevaluated and that all of them, including himself, need to understand what is at stake.
Also read: "They Come To the Door, They Ring the Bell": Juanita Vanoy Revealed Why Michael Jordan Built a $14.9 Million Mansion in Chicago
[Ja Morant]: "The gun wasn't mine. It's not who I am. I don't condone any type of violence, but I take full responsibility for my actions. I've made a bad mistake."
by u/Wonderful-Balance711 in nba
"The gun wasn't mine. It's not who I am.": Ja Morant is finally talking about his misdemeanor
In a tone that seemed more like the superstar we know, Morant was humble about the mistake that he made. He said that that "gun wasn't his" and "It's not who I am,".
He also spoke about visiting the strip club saying, he was "pretty much just trying to be free.". Morant spoke at length about how he needed to rehabilitate and why changing his image is his priority.
Ja has now exited Florida and entered a facility much closer to home. He will not feature in the game against the Mavericks, as he said he needs time to prepare his body.
We think he has seen the light, but we're holding off judgment just yet. For a more detailed read, click on this link.
Also read: "I Was No. 1 in the State": Michael Jordan's Son Marcus Boasted of Being a Prodigious Basketball Talent
Ja Morant's costly mistake
After signing a $194 million deal just last year, Morant is on the verge of losing a chunk of it. If he fails to make an All-NBA team, he will lose nearly $30 million.
Even for this current mistake, he won't get paid for 8 games. That would equate to a few hundred thousand Dollars at the very least. And it is likely that upon the completion of further investigation, he will be slapped with a big fine.
Do you think we will get to see Ja of the old? And what of his return?
Also read: Having Never Played 1v1 For $1 Million, Shaquille O'Neal Once Admitted Hakeem Olajuwon Was Better Than Him
---