"We get paid to win and we didn't win": Luka Doncic beats up on himself following the Game 7 Mavericks loss to Kawhi Leonard and the Clippers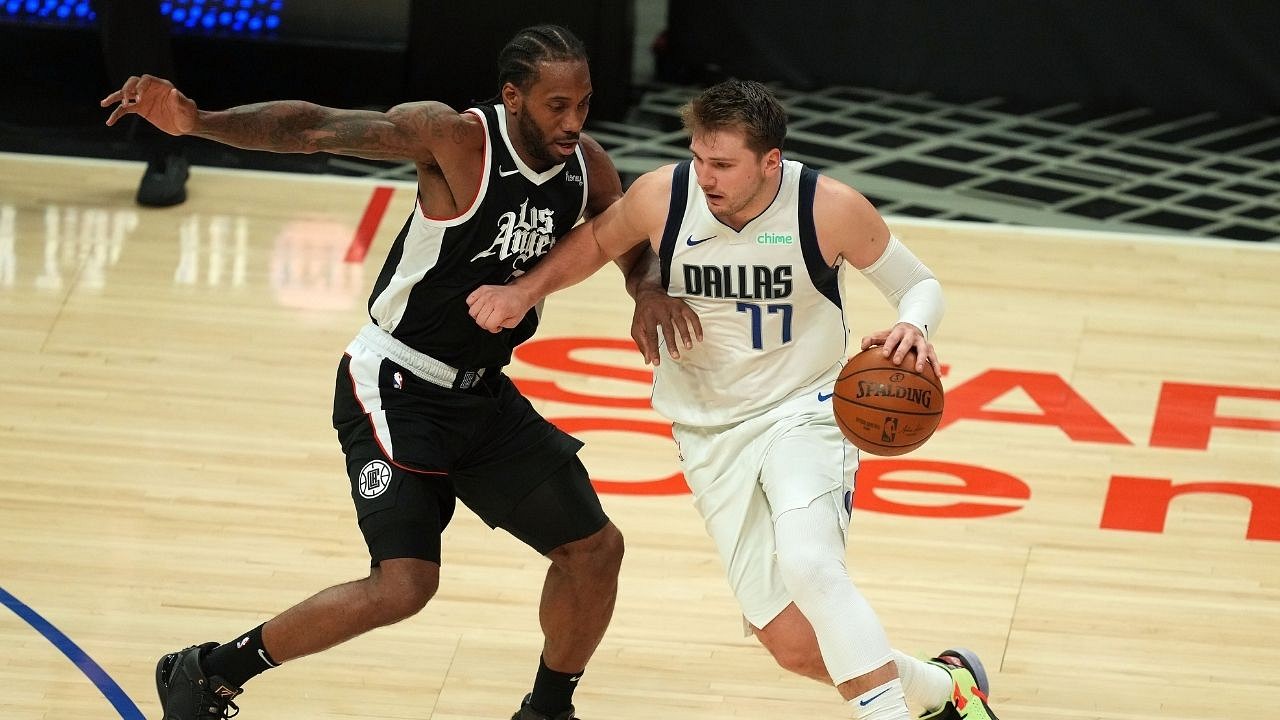 Luka Doncic nonchalantly claims that he did not prove anything during the Mavericks 7 game bout against the Los Angeles Clippers.
The one-man wrecking crew featuring Luka Doncic and nobody else go only go so far when matching up against a title contending team such as the Los Angeles Clippers. The lack of a true floor spacers and lob threats on the Dallas Mavericks squad was what caused the Mavs to lose 4 of their last 5 games of their first round series. 
Losing Seth Curry for Josh Richardson clearly wasn't a well-balanced trade in the long run while the injury to Dwight Powell was crucial as the Mavs didn't have a single vertical spacer. Perhaps the type of player that needs to be paired alongside Luka Doncic as soon as possible would be a playmaker.
Also read: "Looked like a Mike Tyson punchout": Lakers' LeBron James entertains boxing fans with reviews of the exhibition boxing match between Logan Paul vs Floyd Mayweather
It's quite obvious from all the stats about Luka Doncic having scored or assisted on over 75% of the Mavs buckets in Games 6 and 7 that he cannot run the show 24/7. 
Luka Doncic says he has not proven anything as of yet as he hasn't won any postseason series in his career.
Luka Doncic has made the Playoffs twice in his young, 3-year career and both times, the 22-year-old would see his season end against a Kawhi Leonard-led Los Angeles Clippers team in the first round. He lost to them in 6 games in the Bubble and quite nearly got the upset over them this season. When asked about what he's proven, Luka said he did not prove a single thing.
Luka Doncic on what he's proven in the playoffs: "Nothing yet. We've been in the playoffs twice since I've been there. We lost both times, so nothing yet. You get paid to win, and we didn't do it."

— Michael Scotto (@MikeAScotto) June 6, 2021
Also read: "Anthony Davis has to get to another level of improving his body": Kevin Garnett sounds off on the Lakers star's injury troubles as LeBron James continues to age
It's quite commendable to see a player as young as Luka be so hard on himself after coming inches away from beating the Western Conference favorite, essentially, all by himself. Contrary to what the Slovenian native claimed, he did in fact prove quite a lot in this series. 
Luka Doncic proved that he could very well become the best player in the series at will, in moments he realises that his team needs a victory. Of course, the Clippers had a player with an ability identical to this in Kawhi Leonard who could also take over games at will but the fact that Doncic is capable of this at an age well before that of his true prime is remarkable. 
---