"What Big Man Did More Than I Did?": Shaquille O'Neal Disputes Kobe Bryant's 'Not in Shape' Argument about 3x Finals MVP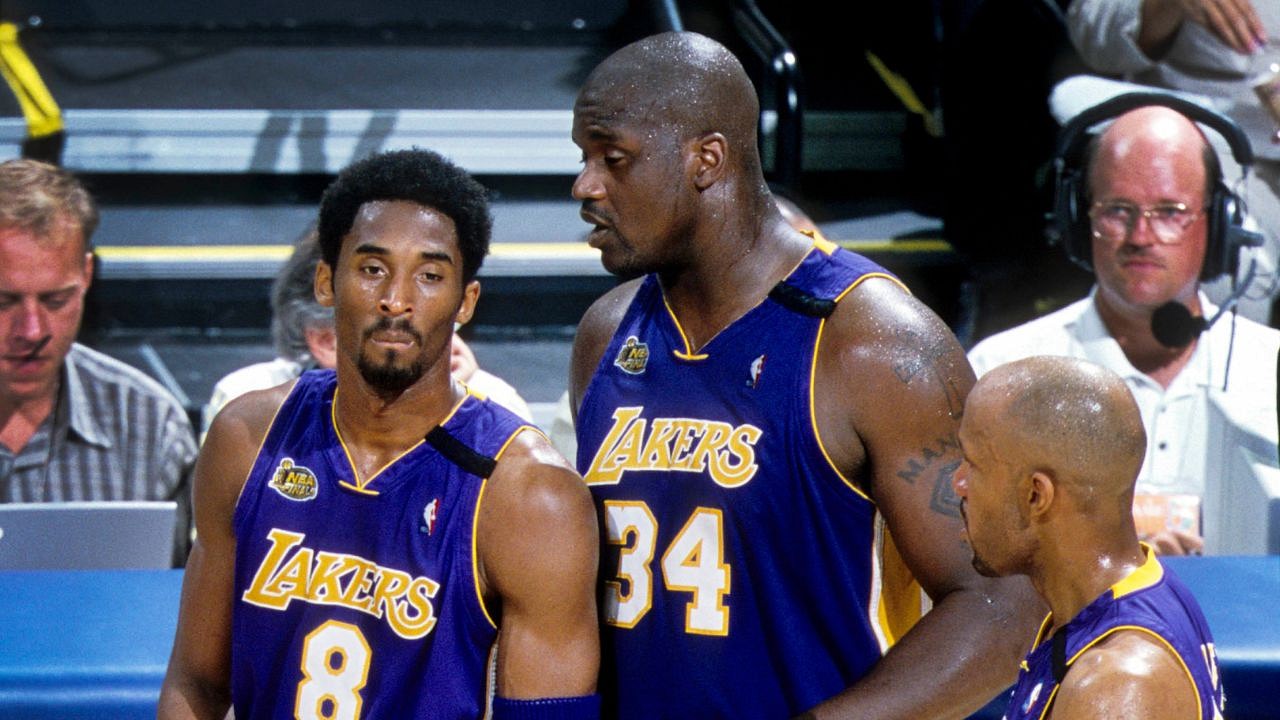 At the beginning of the millennia, we probably had one of the best duos in the NBA play for the Los Angeles Lakers. Shaquille O'Neal and Kobe Bryant. Together the pair became part of the last team in NBA History to record a three-peat.
Despite their absolute brilliance and dominance together, there were still issues, mainly regarding who was the leader of the team, and all. This all led to two ugly seasons following three championships and, eventually, a trade for Shaq.
Eighteen years after the trade, people still wonder what could've been if the duo had resolved their issues. How many more championship banners would there be in the Lakers arena?
Recently, Shaquille O'Neal was asked about an accusation Kobe made during their time together on the Lakers.
Also Read: "Is Stephen Curry Still on This Team? Klay Thompson? Me?": Draymond Green Believes Warriors Can Cause Troubles if They Book a Play-In Berth
Shaquille O'Neal felt neither he nor Kobe Bryant were in the wrong
During the latest episode of The Big Podcast, Shaq was asked by Spice Adams about Kobe Bryant. O'Neal was asked if he thought Kobe's argument about him not being in shape was valid. Shaq replied and said,
"I wouldn't say valid because I always ask people this: You didn't come into camp into shape. What year are you talking about? What big man did more than I did? Nobody. Which goes back to what I said, my willpower. I get beat up all year. I never came into camp in shape, I never did because, one, I gotta rest and I gotta pay my family back."
"Did I come into camp in shape? I never did. … But I still got to where I'm supposed to go."@SHAQ reflects on Kobe saying he wasn't in shape to start seasons pic.twitter.com/uYxvSd5AIU

— NBA on TNT (@NBAonTNT) December 24, 2022
Shaq then joked about how the one time he came to camp in shape, he got swept. O'Neal wasn't totally wrong as well. He needed that extra muscle to be able to take all the shots that opposing teams took at him.
Also Read: "Kevin Durant is NOT Larry Bird": 4-time Champ Has KD as His Favorite Current Player, But Considers Celtics Legend a Class Apart
What could Kobe and Shaq have done if they didn't quarrel?
If the dynamic duo in Tinseltown did not have their whole power struggle and quarrels, they would've probably not stopped winning. With Phil Jackson commanding the ship and an excellent group of role players around them, Kobe and Shaq were in a Lakers team that was primed to win for a lot more years.
However, Kobe's need to start leading and Shaq's want to not give up the chair yet created a rift that split the team into two parts. I guess it just wasn't meant to be.
Also Read: The Glaring Difference in Kobe Bryant and LeBron James Was Once Explained Brilliantly By Tayshaun Prince
---
Share this article