"What LeBron James Does Now, He Did it From Half-Court": When Basketball Legends Gave Hawks' 9x All-Star His Due Flowers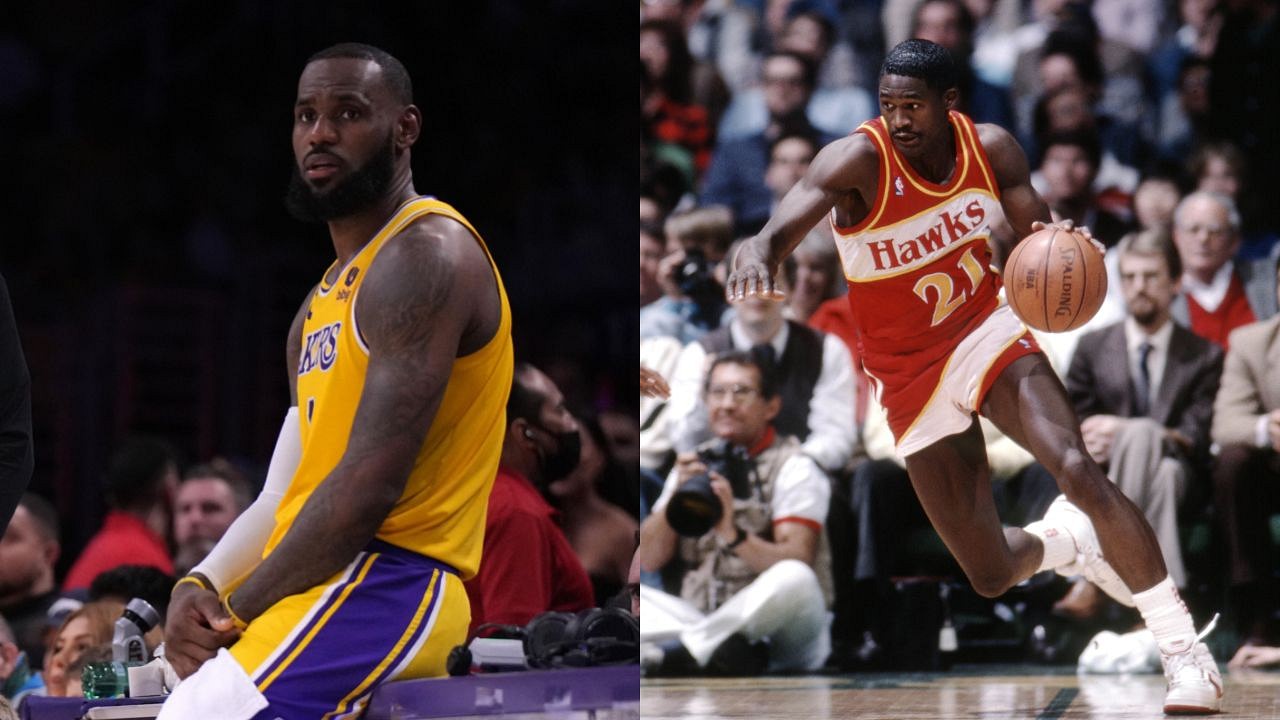 Only a few players can do what LeBron James does on the basketball court. Be it playmaking, defending, dominating the board, or being a monster playing downhill, in his heyday, there is no stopping King James.
However, there was a small forward with a similar stature as the current Lakers main man, who was as prolific offensively as anyone in the history of the game.
That is why the NBA community calls him "The Human Highlight Film." Now you know who are we talking about, don't you?
Also read: Amidst Bronny James and Bryce Maximus's Arrival, LeBron James Revealed To Want To Play In The NBA Close to 2030
When Dominique Wilkins got a sweet LeBron James Comparison
Last year NBA released the list of its greatest 75 players of all time, and Dominique Wilkins finally received his due. Many former stars of the game congratulated Nique while telling their stories about him and among them was his former teammate Kenny "the Jet" Smith, who had the perfect analogy to describe how good Wilkins was.
Inside The NBA analyst, who only played briefly with Nique in 1990, explained how his game was much similar to what LeBron does while driving to the basket when he is in the front court.
The only difference was, Wilkins did it from half court setup. "What LeBron James Does Now, He Did it From Half-Court," said Kenny.
That's massive praise. That too, coming from a man who is sitting beside Ernie Johnson for more than 2 decades and is responsible for 50% of the sensible talks on one of the most watched sports talk show on TV.
Wilkins was one of the snubs from the Greatest 50 players of all time list
At the time NBA released its top 50 players of all time, some legendary names missed the list. Among them was Atlanta Hawks' greatest ever — Dominique Wilkins.
However, the former 9x All-Star got a little compensation when the Hawks franchise gave him his statue in Philips Arena in 2015 and then, an even bigger one when he was included in the Top-75 players of all time last year.
Also read: "LeBron James Can Retire, We Have Ben Simmons": NBA Analyst's Horrendous Take On Lakers and Nets Stars Resurfaces
---
Share this article