"Where is Chris Paul's 5-Game Suspension?!": Patrick Beverley is Livid with the NBA After Suns Man's Dirty Actions are Exposed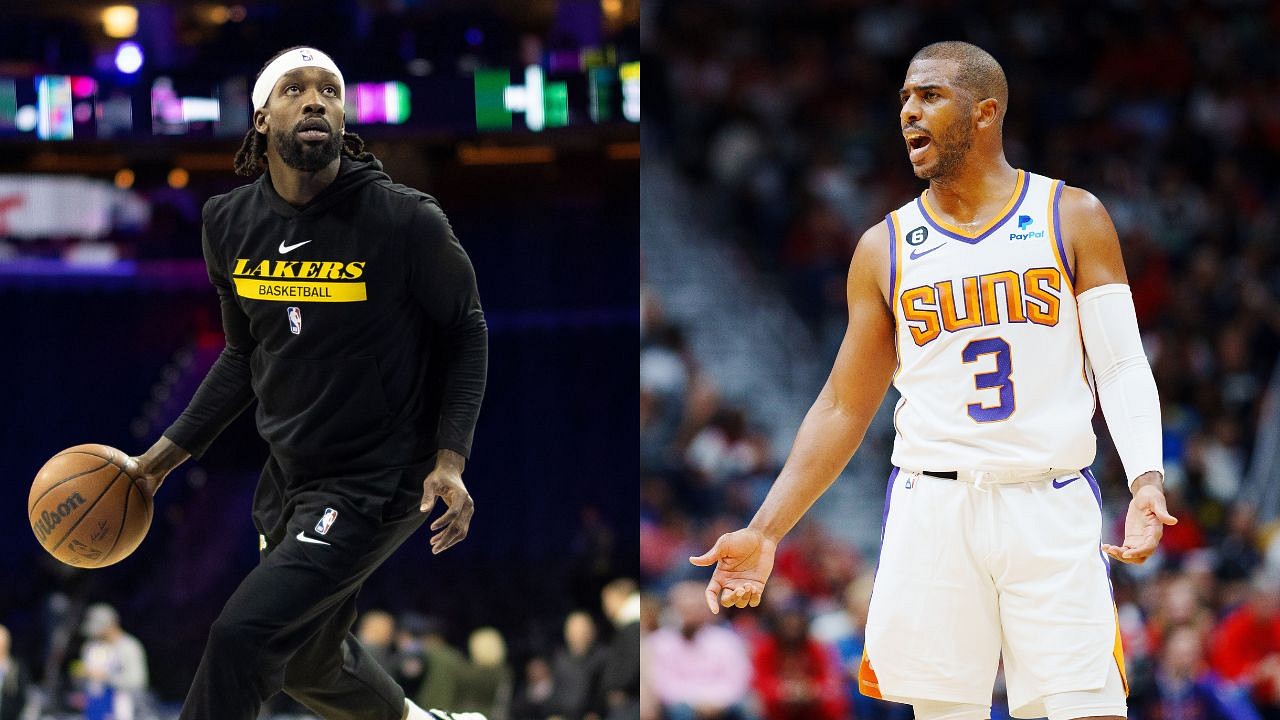 Chris Paul and the Phoenix Suns have been son'd by a brand-new entity in the NBA. And frankly, given how whiny this team has started to become, it's hard to imagine the father didn't enjoy every passing second of it. We of course mean Zion Williamson and the New Orleans Pelicans.
During their game on Friday, the Pelicans star had a whopping 35 points, 7 rebounds, 4 assists, and 1 steal, on 76.5% shooting from the field. And of course, out of all his points, how he gained a certain two have garnered the most attention.
ZION MY GOODNESS🔥🔥🔥

— Hoop Central (@TheHoopCentral) December 10, 2022
Of course, that is an emphatic dunk made to look ridiculously easy by the Pelicans man. But, more than that, it was also the reason the Suns were enraged… or so they'd like to have fans believe.
But, Phoenix has already been exposed for doing the same thing, shooting regardless of time and clock. And since then, as it was recently revealed, if they had any legs to stand on before, they sure don't now.
Something Patrick Beverley has been especially enraged by the lack of action against.
Also Read: "Michael Jordan Can't Stop Me": Sixers 2x All-Star Was 'Humbled' by MJ for Talking Trash in the Press
What did Chris Paul do to make the Suns lose credibility?
Chris Paul has always been known as one of those sneaky dirty players, but to the man's credit, they were mostly just overblown rumors… until now, it appears.
Throughout the game against the Pelicans on Friday, Paul kept taking cheap shots at Jose Alvarado, even looking to hit him in his injured ribs.
But to make matters much, much worse, he was recently exposed for going at his neck too.
Take a look at the clip in the tweet below.
 

View this post on Instagram

 
That is far from a basketball action and is even filled to the brim with malicious intent.
Frankly, the NBA needs to take a stand against it as soon as it possibly can.
In fact, it is a bit shocking that they haven't done so already, something Patrick Beverley was very quick to point out.
Patrick Beverley calls out the NBA for playing politics on the topic of Chris Paul
After the Lakers' game against the Suns, Patrick Beverley was famously given a 5-game suspension by the NBA for this incident.
Considering that Chris Paul did far, far worse against Jose Alvarado, many expected the NBA to have done something on the matter by now… and yet there has been nothing.
In reaction to the whole situation, Beverley put this out in a comment to the Instagram post above.
Pat Bev with the 🔥 reply to https://t.co/1K8yAGXEzU
After Chris Paul got exposed pic.twitter.com/8q5uCG6WYl

— Meloismybabbydaddy (@Melobabbydaddy) December 12, 2022
Frankly, we couldn't agree with Patrick Beverley more here.
Chris Paul more than deserves disciplinary action for his behavior.
Also Read: Does LeBron James Throw Chalk Before Every Game Because of Michael Jordan? ESPN's Omar Raja Explains
---
Share this article