"Will LeBron James Miss Lakers' Game for Bronny?": Kevin Durant Questions Whether Bron Would Choose McDonald's All-American Over Bulls?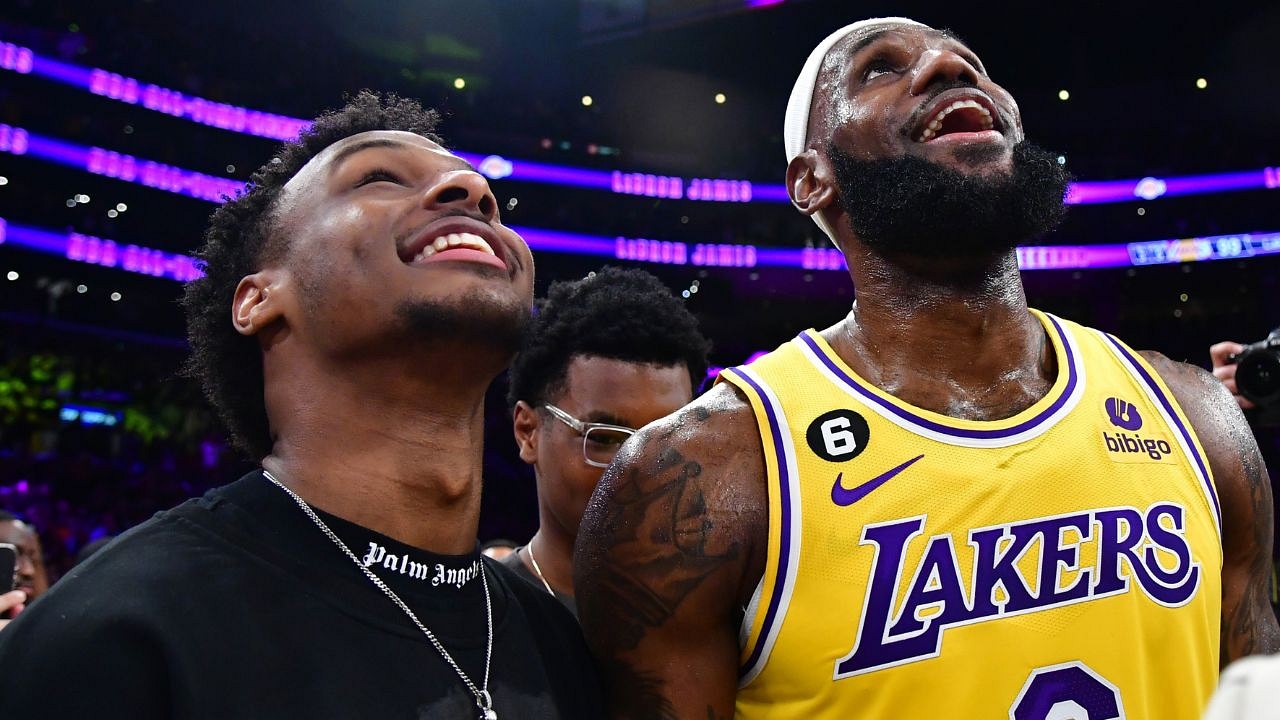 LeBron James is one of the biggest sports personalities all across the globe. The 'Kid from Akron' has a global presence and is one of the most accomplished basketball players of all-time. He has a social media following of over 148 Million on Instagram and 52.8 Million on Twitter. These numbers do not do justice to the number of people influenced by the King.
It is natural that since he's such an important person, the people close to him get their time in the limelight too. That's the case for his family, especially his son, Bronny James. Bronny is an 18-year-old high school senior and is a five-star recruit.
Early in February, it was announced that he had been selected for the McDonald's All-American roster. This made Kevin Durant and his podcast co-host question a very important thing. Will LeBron James attend the game or play for the Lakers?
Kevin Durant poses an important question for LeBron James
Seeing your child excel is something every parent hopes for. Bronny has made it to one of the most prestigious contests for high school players. Bron was part of the same back in 2003, winning MVP in the event.
With the event barely 10 days away, Kevin Durant was asked a really important question. Will LeBron James miss his game with the Lakers to attend this once-in-a-lifetime event in Bronny's life. KD, who had earlier spoken about the shoes Bronny should don for the event, really had to think hard about this one.
The Lakers play the Bulls on the day of the McDonald's All-American game. KD thought about the same and said,
"I mean, that's the only time your son would get a chance to be there. You'd want to be there for that!"
I guess KD feels like Bron should take a day off and go support Bronny on his big day.
Will Bron return and help the Lakers in the Playoff chase?
After the loss against the Mavericks last night, the Lakers are now 10th in the West, with a 34-37 record. Maxi Kleber made a huge triple and killed their chances to be on the 7th seed. At this time, fans wonder when LeBron James will return.
He is expected to be re-evaluated in this week, upon which the team will assess and assign a timeline for his return. If he does return soon, he'll be able to boost the Lakers' playoff push, and give them a better chance at making it to the post season.
---
Share this article