"Y'all Know What the F*ck Should Be Happening": LeBron James' Statement On Lakers' Current Roster Construction Puts a Question Mark on Rob Pelinka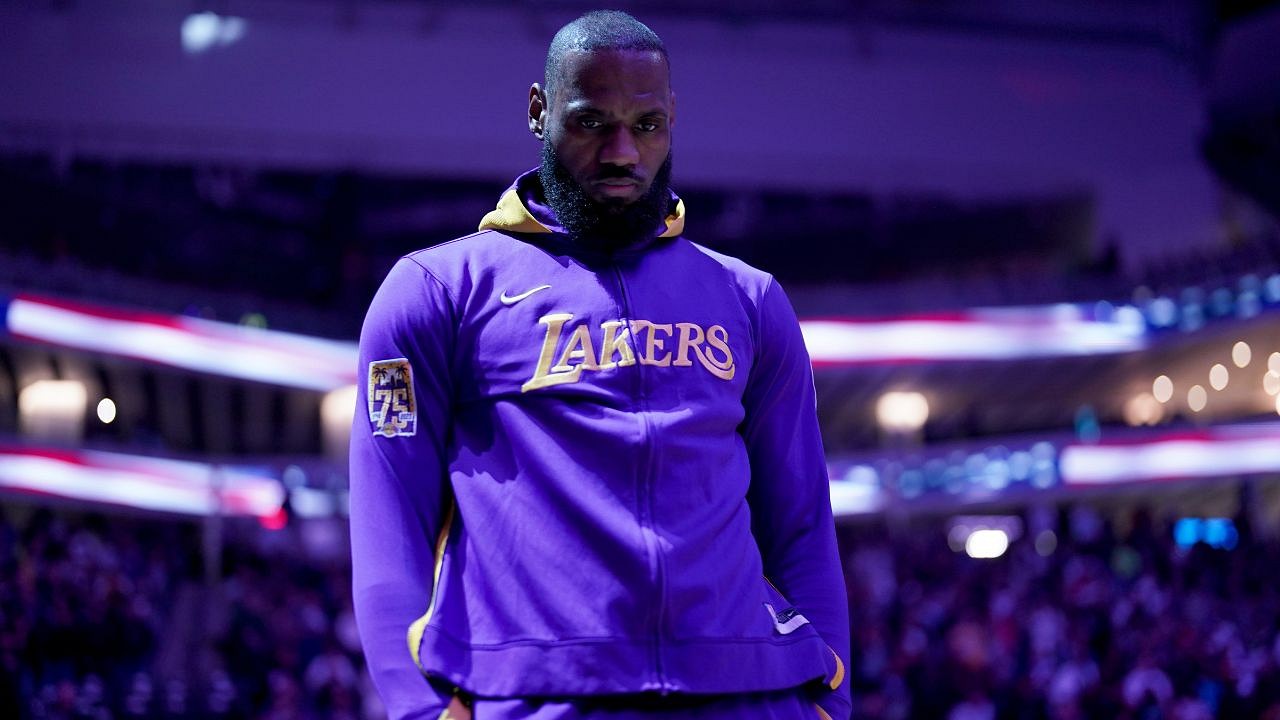 It's 2003, the NBA is excited to welcome one of the biggest prodigies of all time to the league as Michael Jordan, probably the league's greatest ever, bids farewell to the game of basketball. Enters LeBron James, a 'Kid from Akron' who is just 17 and is going to become the next big thing in the world of sports.
Fast forward 20 years. It's 2023, and after 4 Championships, 4 MVPs, 4 Finals MVPs, 18x All-Star appearances, and several other individual accolades good enough to create 4 separate Hall of Fame resumes, James has turned 38 and is still having one of the best offensive seasons of his decorated NBA career.
NBA has never seen something like this before, and nor have the Los Angeles Lakers. And yet, they fail to surround The King with something good enough for a championship run and retire in LA as they did for Kareem Abdul-Jabbar and Kobe Bryant, some of the longest-playing greats who ended their careers here.
And, it looks like James has had enough of it.
Also read: "LeBron James, Dennis Schroder, and the Lakers Have Been on FIRE": Magic Johnson Lauds LAL For 5-Game Win Streak
LeBron James is sick of the Lakers' roster
According to Athletic, recent developments in LA are suggesting that its King isn't happy with the current roster. And he finally makes it a point this time to make it public in such a way that every team in the NBA knows they can get him when the time comes.
LeBron opens up on the Lakers' roster construction:

"Y'all know what the f*ck should be happening. I don't need to talk." 😳

(Via @sam_amick https://t.co/Zn8wgqcFxY) pic.twitter.com/DMQvTpHb4V

— NBACentral (@TheNBACentral) January 8, 2023
Yikes! That looks like an attack on Rob Pelinka. The GM was hesitant to trade the 2027 1st round picks when the Lakers could have gotten maybe Kyrie Irving or Buddy Hield plus Myles Turner, and some of the other rumored players they had interests in a few weeks back when the fans were sick of James and Co. failing to get wins the day in and day out.
Now they stand a chance to lose him. However, James might bring them a couple of picks in return if and when he requests a trade. With Anthony Davis still in their ranks, they will be able to build around him if James really decides to leave. The good thing is he won't be a free agent before 2024.
Also read: "LeBron James Unraveled Down The Stretch": Skip Bayless Throws Shade At Lakers Star Despite Scoring 37 In A Win
Can the Lakers bank on Anthony Davis and build around him?
NO. If they decide to trade LeBron James by the end of this season, they should well start from scratch and be done with AD and his injuries too. There is no point in risking it for somebody who hasn't been able to play any significant amount of basketball since their championship win in 2020.
Why can't they trade both their superstars now and make a run for Victor Wembanyama, you ask? Well, for starters, the Lakers will have the rights to their 1st round pick in 2023 because it belongs to the Pelicans as a part of the Davis trade, which still haunts every Laker fan.
Furthermore, they cannot trade James before completes 6 months on his extended contract. That day will fall after the February 9th trade deadline.
Also read: "Bronny James is COLD!": LeBron James Hypes Up His Son After Monster 22-Point Performance
In short, Lakers Nation and James might have to deal with what they have got until the end of this season, unless of course if they can find something in exchange for Brodie without losing their future picks.
---
Share this article