'You know what, f**k you': LaVar Ball has a crazy reaction to son LaMelo Ball signing with Puma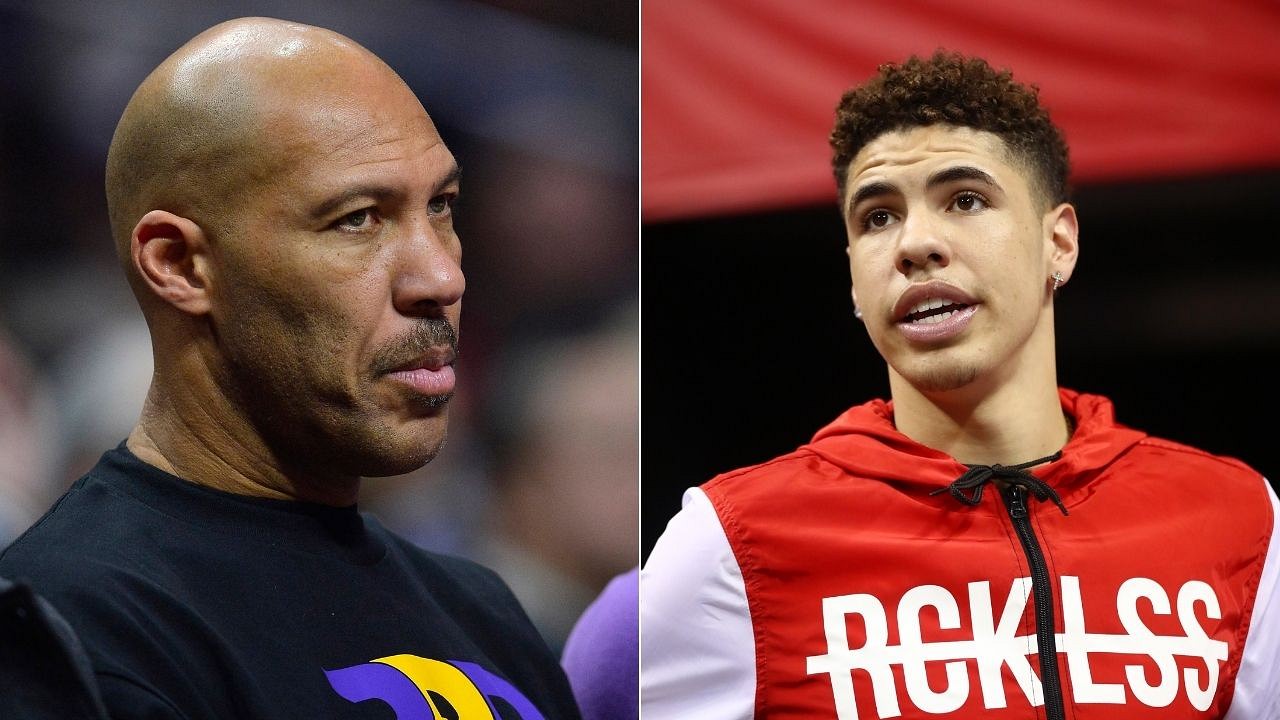 LaVar Ball is the co-founder of the 'Big Baller brand' and hence he had an apt reaction to his son, LaMelo Ball going over to Puma.
LaMelo Ball signed with Puma last month, a move that was made swiftly, as the young Ball is certain to be a top 3 pick in the upcoming NBA draft.
With Zion Williamson signing a multi-year $75 million deal with Jordan Brand last July, signing rookies before they have even been drafted has become the norm.
Also Read: "LeBron James upset about the fact Notre Dam had fans allowed for the game"
However, the case is totally different here. Zion did not leave his father's brand to go with a bigger, more established company. LaMelo Ball left his father's Big Baller Brand to go with Puma, probably at the description of his manager, Jermaine Jackson.
LaVar Ball has some NSFW comments about his some leaving the BBB
The initial public statements that LaVar Ball aired after LaMelo signed with Puma were full of encouragement. His message to his son was that he would always be there for him, especially when deals with other brands don't work out.
However, after the teaser for the new episode of "Ball in the Family", it can be seen that LaVar had a totally different reaction than he let on.
LaVar Ball was seen saying "You know what, f**k you, imma do it my own way."
Just like any father, LaVar Ball was thrilled to see his son LaMelo earn a sneaker deal worth millions.

Just kidding.https://t.co/ebbWxBxxcF

— The Big Lead (@thebiglead) November 9, 2020
Also Read: "Paul George mocked on engagement news"
LaMelo is projected to be a top pick in the upcoming NBA Draft; something that shouldn't come as a surprise. He played for a season in the Australian National Basketball League, where he was named Rookie of the Year. He played 12 games there, averaging 17 points, 7.4 rebounds, and 6.8 assists per game, shooting 37.7 percent from the field.
The numbers do not justice to his performances. He became the youngest player ever to record a triple-double in the NBL history. He also was the 4th player ever to record consecutive double-doubles.
Wherever the draft leads LaMelo Ball, it is believed his father LaVar Ball would be vocal about it and be a guiding voice for the youngster; just as he has been with LaMelo's brothers.
---