"You Want Me? Take My Son": Lucille O'Neal Firmly Stated Shaquille O'Neal's Step-Father, Philip Harrison, Had To Accept Shaq As His Own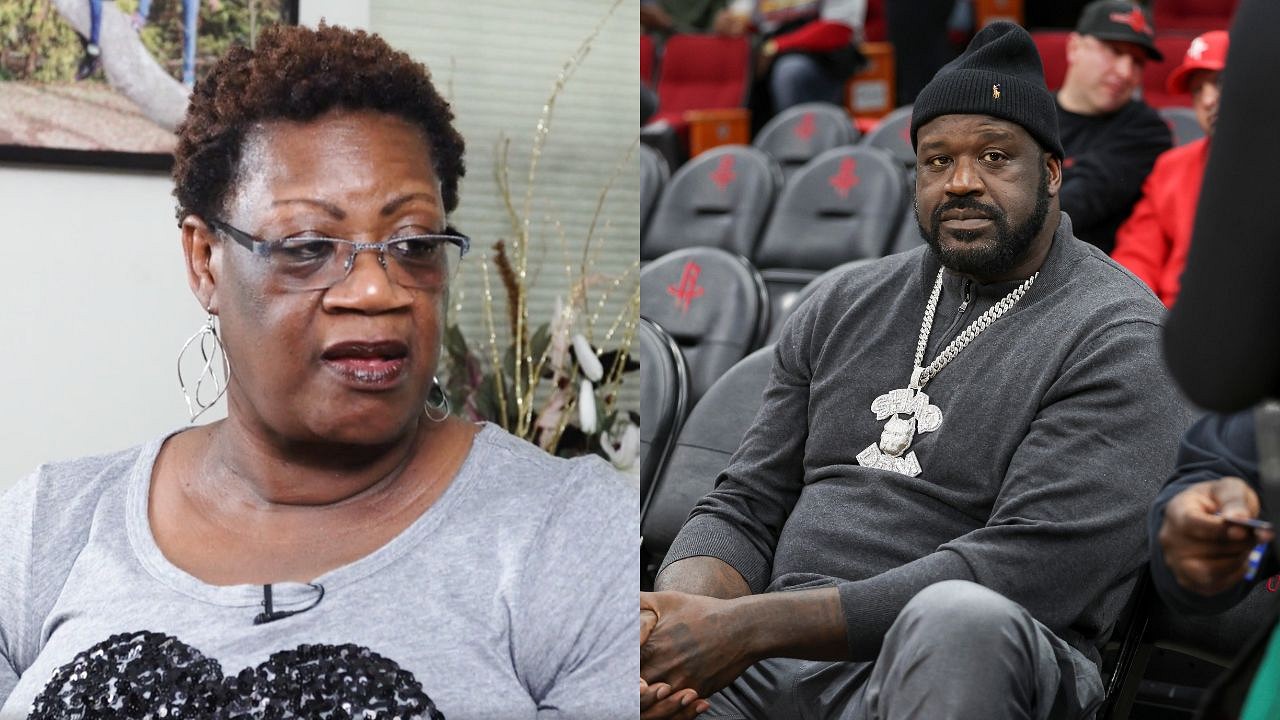 Shaquille O'Neal grew up in quite the strict household. His mother, Lucille O'Neal, went on to remarry after Shaq's biological father, Joseph Toney, was out of the picture. Lucille would tie the knot with a military man named, Philip Harrison. Harrison is the reason as to why Shaq even played in the NBA. 
According to 'The Big Aristotle' himself, him and Philip went to a Philadelphia 76ers game together while he was still a kid. Upon seeing Julius Erving play up close with his own eyes, he knew that he wanted to become a basketball player. Harrison told him that if he listened to everything he told him to do, he'd make him a professional basketball player. 
Fast-forward to 1992 and O'Neal's name was being called out before anyone else's as the Orlando Magic selected him number one overall in the NBA Draft. So Harrison did keep his promise to his stepson and made him good enough to be the best among his peers.
Also read: "Redd Foxx, Princess Diana and A Great Ruler of Africa": Shaquille O'Neal Chooses Three Eccentric Names for a Dream Dinner
Lucille O'Neal had one ground rule for Philip Harrison
Given that Lucille O'Neal already had Shaquille O'Neal when she had met and eventually married Philip Harrison, it's safe to say that she wanted a man who could accept not only her, but her son as well. So, when it came down to tying the knot with the military man, she had one ground rule that involved her son. 
"I told Mr. Harrison, 'If you want me, take my son.' Period. Well, if you want me, you got to take my son. We came as a package deal. I let him know that it's very important; if you're going to be the man in my life, I need help with my son and you got to love him just like you love me and it worked out very well." 
"He is my father 'cause my biological didn't bother." Lucille O'Neal talks about the man who helped raise @SHAQ when his biological father left the picture. #RaisingFame #WeAreFamily pic.twitter.com/bl8cKLG04F

— Raising Fame with the Currys (@raising_fame) February 22, 2020
That last part rings very true given the fact that Shaq is currently worth $400 million and has become one of the most successful players in NBA history. 
Philip Harrison wouldn't let his son meet his biological father
Philip Harrison had taken over as Shaq's father at a very young age and raised him as his own. Shaquille O'Neal has said on many occasions that he calls Harrison his father and doesn't consider him to be his 'stepfather'. 
Shaq did however try to meet his biological father, Joseph Toney, an idea that Philip shut down immediately. Though, following his passing, O'Neal did in fact reconnect with Toney at the behest of his mother.
Also read: "Shaquille O'Neal, I'm Proud of You!": Kevin Durant Responds to 4x NBA Champion Posting His Resume on Twitter
---
Share this article