"You'd put Draymond Green in there if you know anything about basketball": Larry Brown makes a case for the Warriors' forward as one of the best players in the NBA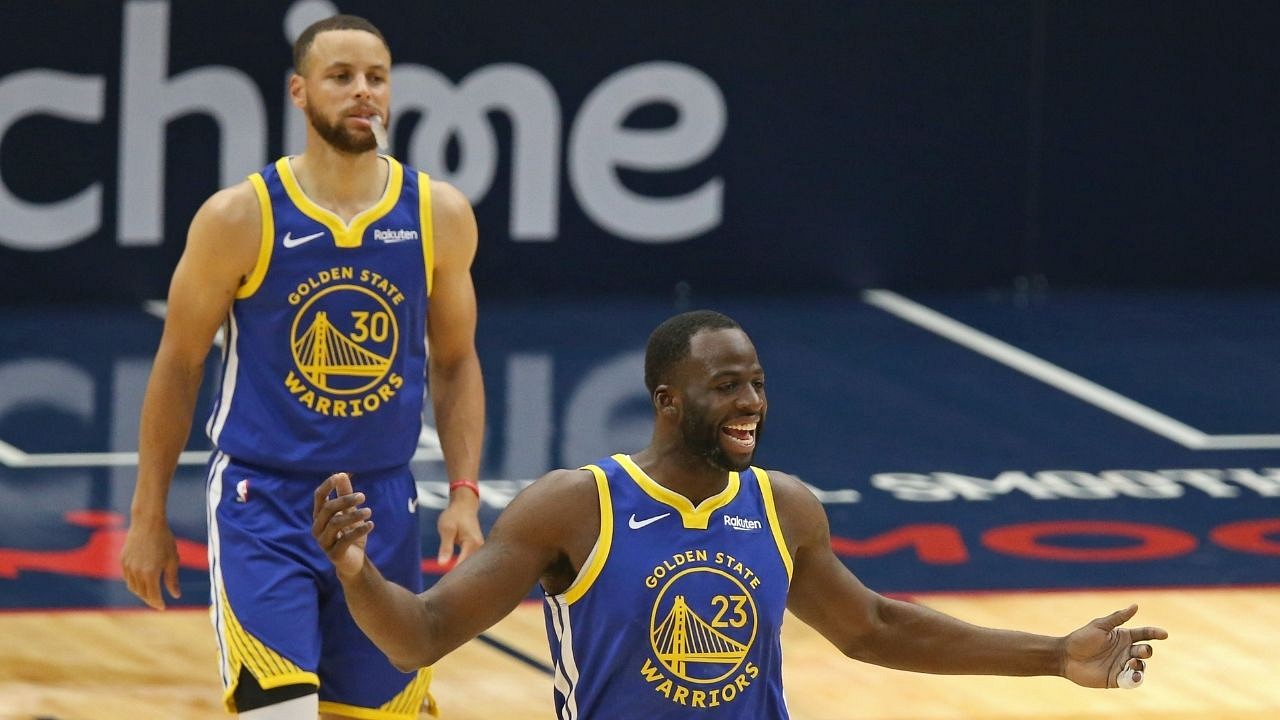 Hall of Fame NBA coach Larry Brown calls Draymond Green one of the best players in the NBA while praising him for the things he does
The Golden State Warriors are currently sitting on the eighth spot in a loaded Western Conference. In a conference where there is no shortage of talent or strong teams, the Warriors have managed to make their way to a play-in berth.
The Warriors managed to do all that while Klay Thompson is still sidelined due to injury. A huge reason for the same is Stephen Curry and his sensational form. However, another player also deserves the credit: Draymond Green.
Also Read: Isaiah Thomas stakes his claim to sign with LeBron James and co: "Man I could help them Lakers boys during this time"
Green has been an integral part of the Warriors, as they were trying to establish their dynasty, and currently still. While Stephen Curry works his magic on the court, Draymond does so much to compliment his star and boost his team's performance overall.
Larry Brown calls Draymond Green one of the best players in the NBA
There is no doubt that Draymond Green is an invaluable asset to the Golden State Warriors. Draymond does a lot of things for his team, which often do not show up in the stat sheets. It is one of the main reasons why casual NBA fans often find him to be overhyped.
In a recent interview on 95,7 The Game, HoF coach Larry Brown spoke about the same. Brown starts by talking about how we regard players who excel at the offense as superstars. He explains how the Warriors have a superstar who excels at defense.
You have a superstar that doesn't score the ball in Green, but he does so many things to help the team win. I think if you talk about the best players in the NBA, if you know anything about the game, you'd always put his name in there because of all the things he does to make his teammates better.
Say it louder for the people in the back 🗣🗣🗣 @Money23Green pic.twitter.com/gTXTTgAoxA

— 95.7 The Game (@957thegame) May 7, 2021
Also Read: "Stephen Curry is right behind Magic Johnson": Damian Lillard gives huge props to the Warriors legend calling him the "greatest shooter of all time"
Draymond Green and what he does on the court does not always reflect on a box score or a stat sheet. However, the impact he has is unparalleled. Green plays the role of primary ball-handler while Curry does his magic off the ball.
The steady punch that the two provide is the reason why the Warriors are where they are this season. They would hope to carry the momentum ahead as they approach the play-in games.
---