Neymar will join Real Madrid only if Ronaldo leaves the club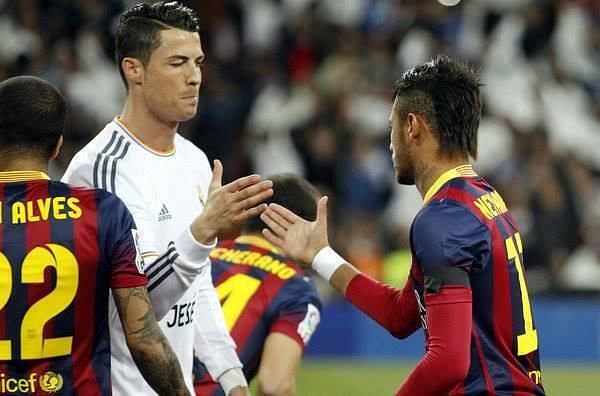 Brazilian superstar Neymar is reportedly weighing up a possible move to Real Madrid. The exciting forward is apparently not happy at Paris as his big money move to PSG has not exactly gone according to plan.
While his play on the field has been exhilarating at times, Neymar has had some issues off it. His public dispute with Cavani had caused some initial difficulties that have not completely been solved.
Neymar is also not happy with his manager as he does not feel that Emery gives him the superstar treatment that he was promised upon signing with the club.
The news of his unhappiness at Paris has reached the ears of Real Madrid's top brass. Perez and co were desperate to bring Neymar to Madrid initially, but the Brazilian chose Barcelona instead.
Now that Neymar is not with their Catalan rivals, Real will once again try to lure the Brazilian to Madrid.
But Neymar will not move to Real Madrid unless Cristiano Ronaldo leaves the Spanish club first. After spending four years under Lionel Messi's shadow at Barcelona, Neymar does not want to repeat that situation with Ronaldo.
So will Neymar move to Real after all?
At this point one can only speculate but seeing that PSG can hardly be considered as a final destination for someone of Neymar's caliber, we can assume that a move to Real is not completely out of the window.
---
Share this article