Aaron Rodgers Opt Out: Packers QB Could Hold Team Hostage & Still Make $18M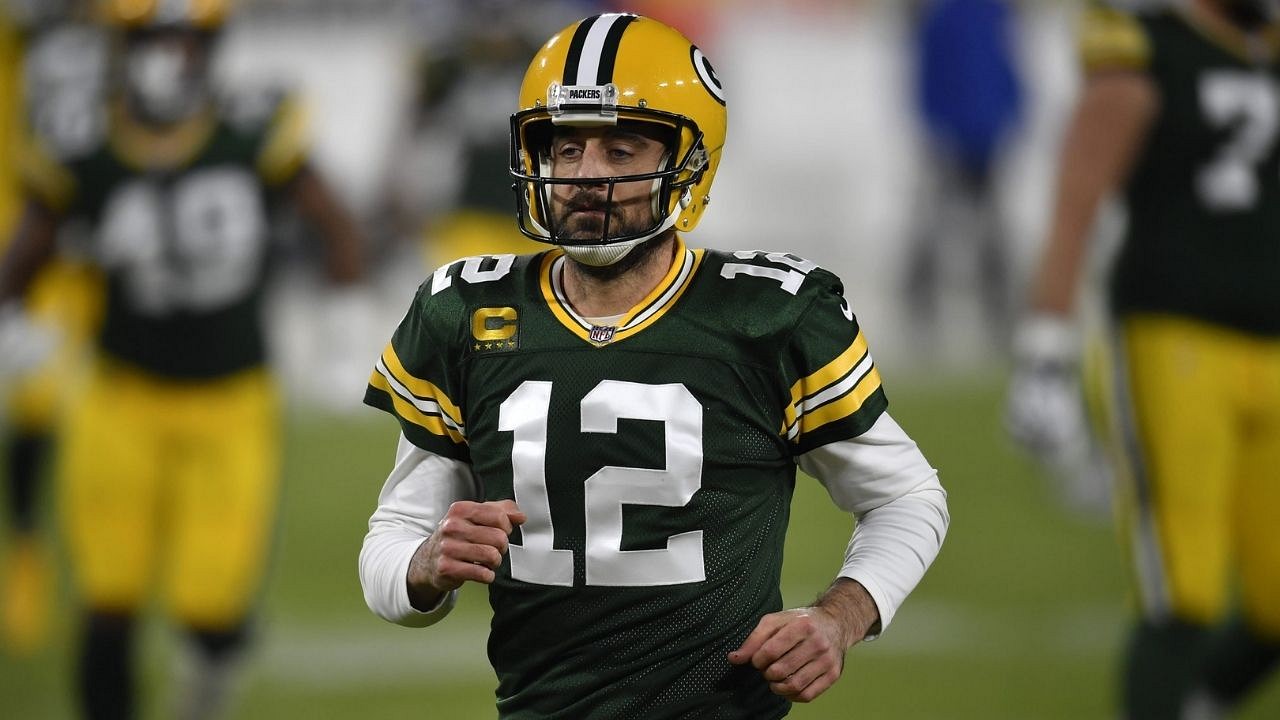 The ongoing saga between the Green Bay Packers and Aaron Rodgers doesn't seem to be budging. Rodgers missed the entirety of mandatory minicamp, and it cost almost $100k in fines. But if Aaron Rodgers doesn't play in 2021, there is still a way he could make over $18M.
Aaron Rodgers is officially holding out from Packers training in a bid to sign a long-term contract. Rodgers' skipped mandatory minicamp and it cost him over $93K. And that might just be a minuscule fine when compared to what he could be fined were he to skip training camp in July
GOOD LUCK: Aaron Rodgers is officially holding out with the Green Bay Packers, meaning the Jordan Love and Blake Bortles era has begun! 😂 pic.twitter.com/pnI3sFnpSc

— SKOR North (@SKORNorth) June 8, 2021
Aaron Rodgers could opt-out from the 2021 season and still, make over $18M
Aaron Rodgers could potentially opt out of the 2021 NFL season entirely. And while it will be a shame for fans to not see Rodgers, he on the other hand could still make a ton of money.
Pro Football Talks' Mike Florio on the Rodgers-Packers situation:
The letter agreement between the NFL and NFL Players Association from Tuesday of this week does indeed grant broad powers to all players to opt out of the 2021 season, regardless of whether they opted out in 2020 or whether they have been diagnosed with a higher-risk condition since October 1, 2020. Although such players would be entitled to no stipend for 2021, any player who executed his most recent contract before October 1, 2020 can indeed opt out voluntarily, no questions asked as to motivation or qualification or possible ulterior motive.

This includes, most notably, Packers quarterback Aaron Rodgers. By next Friday, July 2, he can pull the plug on the 2021 season. It would be a permanent and irrevocable decision, but he can do it.
The advantage of doing so is that he will not lose $11.5 million in unearned signing bonus money for 2021 if he opts out. Also, he would presumably continue to receive payments on the $6.8 million roster bonus he received in March, which is scheduled to be paid out in weekly installments throughout the season.
New post: Plot twist — @ProFootballTalk reports that Aaron Rodgers can just opt out of the 2021 season by next Friday if he wants to, keeping up to $20 million in the process.https://t.co/2hOCmAAbFF pic.twitter.com/zqzAp3QTV3
The total amount could be just about $18.3M that he could keep by doing absolutely nothing, which doesn't even include the $2M he could avoid in fines . The problem however is that Rodgers will have to make a decision quickly, and the decision cannot be reversed. With the deadline approaching, Aaron Rodgers will be highly anticipating.
Also Read: Tennessee Titans Training Camp 2021: Start Date, Location, Roster Battles, and Fan Policy
---
Share this article