Best Defensive Ends In The 2021-22 NFL Season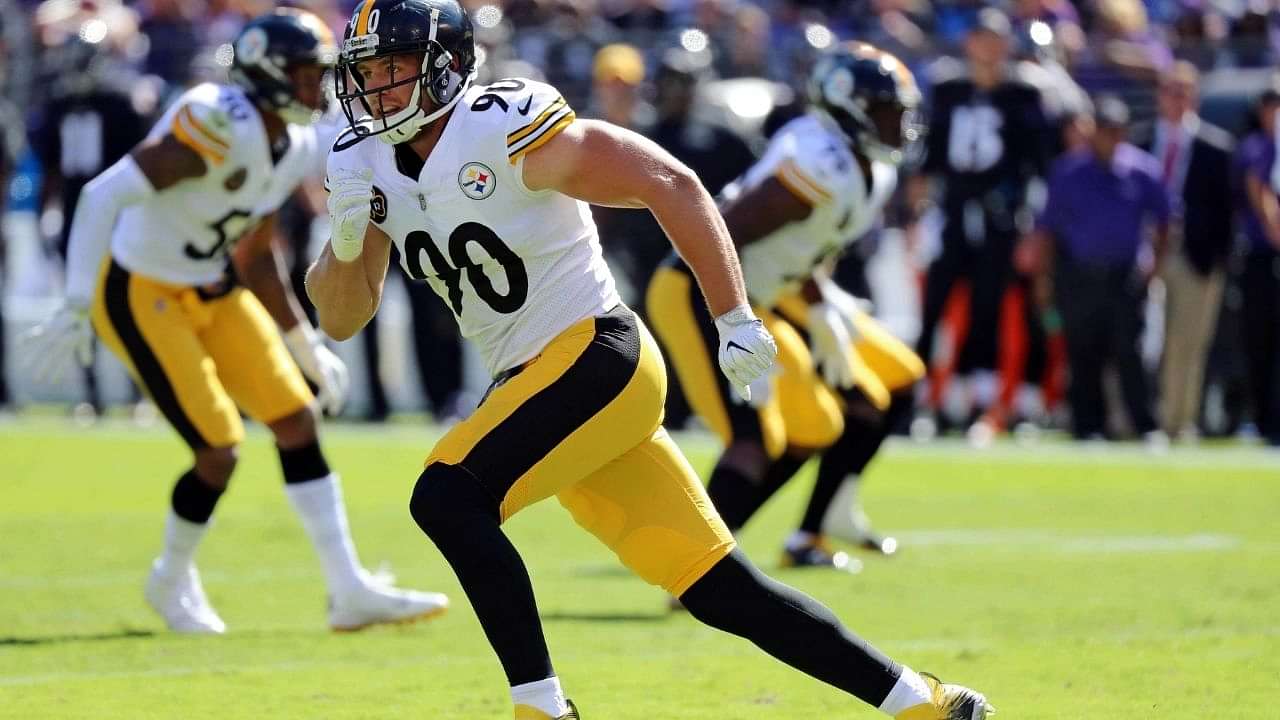 The NFL has no shortage of talent when it comes to the defensive end position. In this article, we'll look at the top three defensive ends in the league.
Loading embed tweet https://twitter.com/FantasyDataNFL/status/1360245805441974277?ref_src=twsrc%5Etfw
Note: This list excludes Aaron Donald as he plays more as an interior linemen than a true edge rusher.
Also read: "Thank You Houston I Love You" JJ Watt, Ex-Texans Star Defensive End, Tweets Heartwarming Video Following Release
Top Three Defensive Ends Ranked:
3. Za'Darius Smith: Green Bay Packers
After spending his first four years with the Baltimore Ravens, Smith cashed in on a great four-year $66 million contract with the Green Bay Packers in 2019. Since then, he's been an absolute beast.
He's posted 13.5 and 12.5 sacks in 2019 and 2020 respectively, and his stats are among the best for his position. In sacks, he ranks third among edge rushers. He also posted 35 tackles this year, showing that he was a force in the running game as well.
Loading embed tweet https://twitter.com/BookOfEli_NFL/status/1256288055490682883?ref_src=twsrc%5Etfw
2. Myles Garrett: Cleveland Browns
Garrett's numbers may not jump off the page right away, but when you consider that he only appeared in 14 games this year, you realize how much of a threat he was.
Garrett posted 12 sacks (just half a sack behind Smith) and 33 solo tackles (just two behind Smith). Garrett has been a dominant pass rusher ever since he was drafted number one overall in 2017. Despite teams scheming around him, Garrett has yet to let up.
He's great in the pass game too as he's only allowed a rating of 77.1 when targeted.
Loading embed tweet https://twitter.com/espn/status/1310280351756038148?ref_src=twsrc%5Etfw
1.TJ Watt: Pittsburgh Steelers
There was nobody else who would top this list. Watt led the NFL in every major statistical category for a defensive end, and he was a strong contender for the Defensive Player of the Year award.
Watt led the league in sacks with 15, he deflected 7 passes, and picked up an interception. He also led the league in tackles for loss with 26, six clear of second place. Watt also did all this while playing in 15 games. This is something his brother, JJ Watt, was quick to highlight.
Loading embed tweet https://twitter.com/JJWatt/status/1358242260136185856?ref_src=twsrc%5Etfw
Also read: 'T.J Watt led NFL in every major category', J.J Watt thinks T.J. Watt Deserve DPOY Over Aaron Donald
---