Buffalo Bills Training Camp 2021: Start Date, Location, Roster Battles, and Fan Policy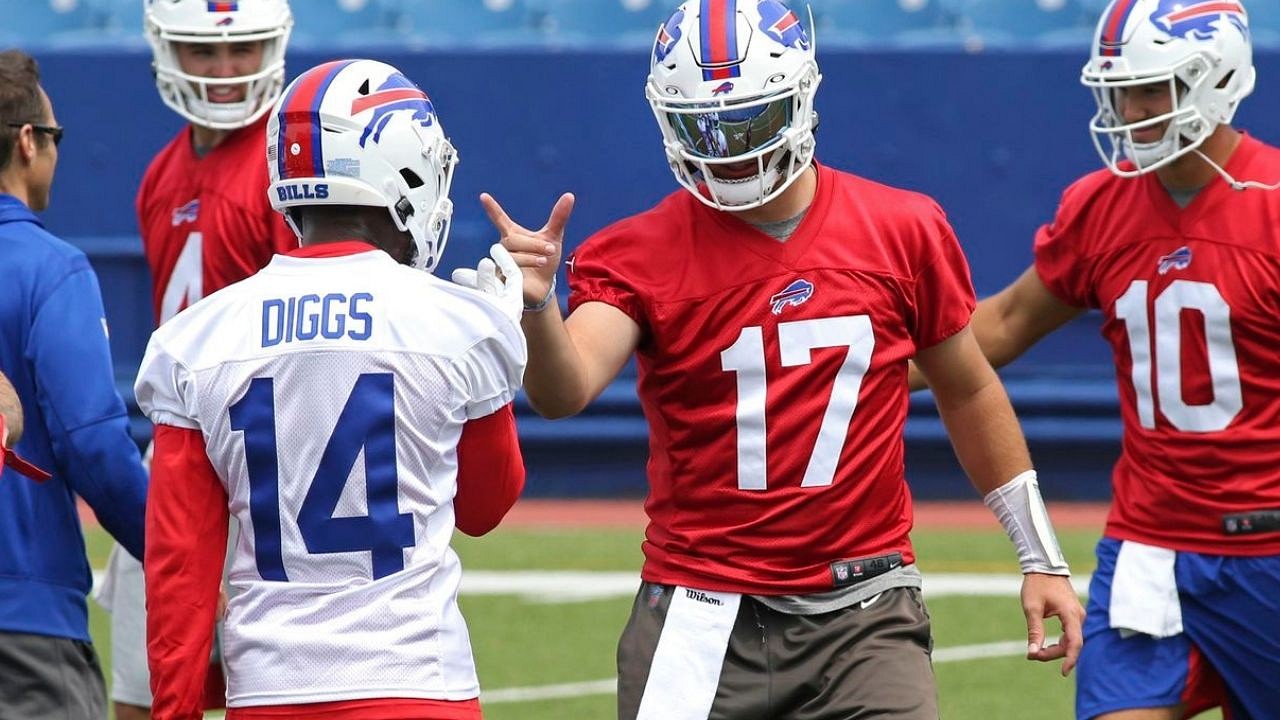 After an incredible season that saw them end the season with a 13-3 record, the Buffalo Bills have a crucial training camp coming up if they want to continue their run of success. When does it start, where will it be held, and are fans allowed to attend?
With phase 3 of the 2021 NFL offseason set to wrap up on June 18th, teams are already looking forward to training camp. It is by far the most grueling and pivotal part of a team's preparations.
Training camps often include busy days for players and coaches, sometimes with 2 practices a day, weight training, team meetings, and film sessions.
Per the league's Collective Bargaining Agreement (CBA), no contact is permitted during the first 3 days of camp. Days 4 and 5 will see players at full speed in light equipment called "spiders and shells", day 6 is a mandatory day off, and finally fully-padded practices start on the 7th day.
Along with the strenuous schedule, full-speed practices mean that both contact and non-contact injuries are very common. Regardless, training camp is mandatory for all players, unlike OTAs which are voluntary. If a player doesn't show up, they risk getting cut by their team.
When Does Training Camp Start for the Buffalo Bills?
For the first time in NFL history, there will be a unified start for training camp. 29 franchises, including the Bills, will kick off their training camps on Tuesday, July 27th.
But the Cowboys and Steelers, who will play in the preseason Hall of Fame game, are allowed to begin training camp as early as July 21st. The Buccaneers will also be allowed to start training camp 3 days earlier on the 24th, as they play the season opener against Dallas on a Thursday night.
The #Cowboys and #Steelers can report as early as July 21 because of the hall of fame game. The #Bucs can report July 24 because of a Thursday opener. Players from the other 29 teams are required to report July 27, per the CBA.

— Tom Pelissero (@TomPelissero) May 25, 2021
Where is the Bills Training Camp Being Held?
Normally, NFL teams are permitted to hold training camp at outside facilities to improve accessibility for fans, However last year, due to the uncertainty caused by the COVID pandemic, teams were instructed to conduct camp at their own training facilities.
The Buffalo Bills announced they will hold their 2021 training camp at the ADPRO Training Center in Orchard Park, NY.
Buffalo Bills Training Camp Roster: Key Position Battles to Watch
As usual, teams will start camp with 90-man rosters. They must cut down to 85 players by August 17th and to 80 by August 24th, before settling on a final 53-man roster by August 31st.
Tight End is the lone hole on the Buffalo Bills offense. The team ended the season as a top 3 offence in 2020, but lacked solid contribution from their Tight Ends. Especially in the red zone. Dawson Knox was the best Tight end on the roster, but ended 5th in total yards of production behind Stefon Diggs, Cole Beasley, John Brown and Gabriel Davis.
The numbers are clearly not enough. Knox, Tyler Kroft and Lee Smith combined for eight touchdowns. And the addition of WR Emmanuel Sanders will not do the Tight End group any favours when it comes to targets.
The Edge rusher group will also be interesting to follow. The team drafted defensive end Gregory Rousseau in the first round of the 2021 draft. So if he will be able to beat out veteran Mario Addison for the starting spot. Fellow rookie Basham and 2nd year Pro A.J. Epenesa will so vie for the starting gig.
Addison only had five sacks and 11 quarterback pressure in 2020. Inserting some youth into the pass rush for the Bills may be for the best if Rousseau, Basham and Epenesa prove themselves ready.
Will Fans Be Allowed to Attend Bills Training Camp?
The NFL is planning to have fans at all training camps, with fan events scheduled to start on July 31st. The NFL and the NFLPA continue to negotiate parameters for fan interactions.
Per the memo of the NFL and NFLPA's agreement. "Fans will be permitted to attend Training Camp, provided that they are more than 20 feet away from Tier 1 staff, including players, at all times, and adhere to physical distancing requirements. Fans will not be permitted to interact with players at any time."
When the Bills hold training camp from their team facilities in Orchard Park this summer, fans will be able to attend three of their sessions, according to a team release sent out to season ticket holders.
Also Read: New England Patriots Training Camp 2021: Start Date, Location, Roster Battles, and Fan Policy
---
Share this article