Carolina Panthers Training Camp 2021: Start Date, Location, Roster Battles, and Fan Policy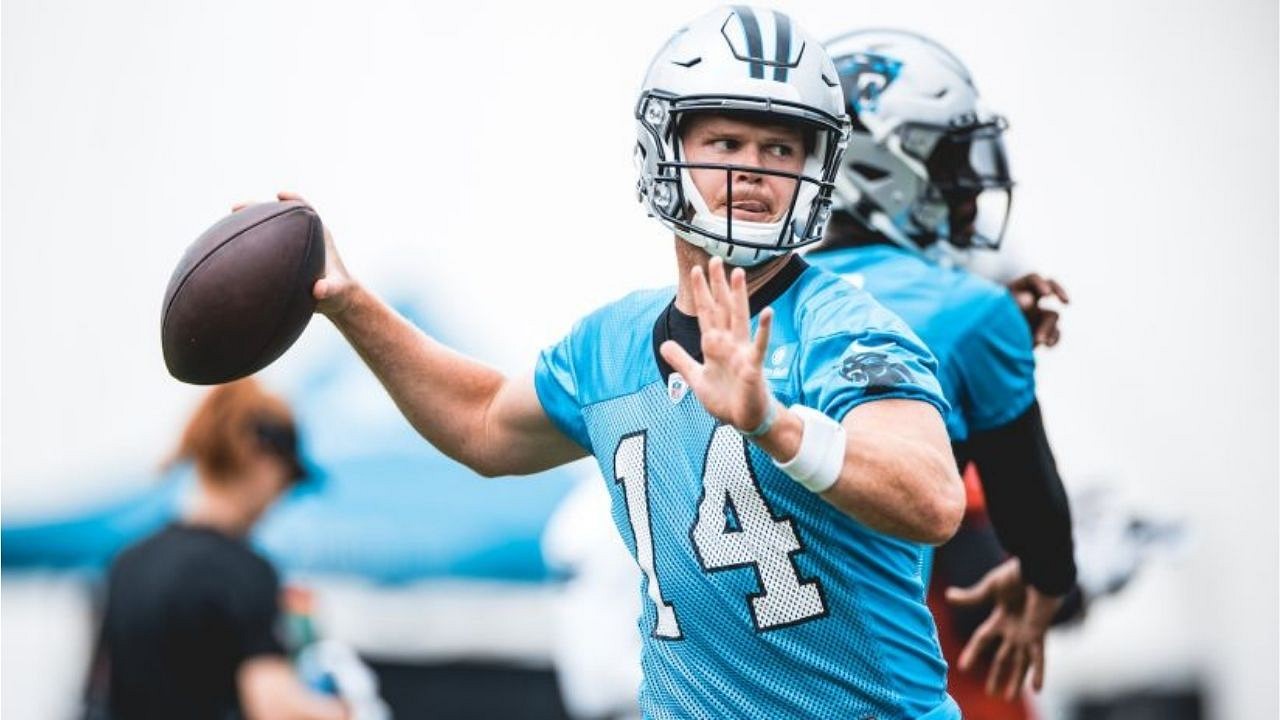 After a disappointing first season in the Matt Rhule era, the Panthers have a crucial training camp if they want to turn things around in 2021. When does it start, where will it be held, and are fans allowed to attend?
With phase 3 of the 2021 NFL offseason set to wrap up on June 18th, teams are already looking forward to training camp. It is by far the most grueling and pivotal part of a team's preparations.
Training camps often include busy days for players and coaches, sometimes with 2 practices a day, weight training, team meetings, and film sessions.
Per the league's Collective Bargaining Agreement (CBA), no contact is permitted during the first 3 days of camp. Days 4 and 5 will see players at full speed in light equipment called "spiders and shells", day 6 is a mandatory day off, and finally fully-padded practices start on the 7th day.
Along with the strenuous schedule, full-speed practices mean that both contact and non-contact injuries are very common. Regardless, training camp is mandatory for all players, unlike OTAs which are voluntary. If a player doesn't show up, they risk getting cut by their team.
When Does Training Camp Start for the Carolina Panthers?
For the first time in NFL history, there will be a unified start for training camp. 29 franchises, including the Panthers, will kick off their training camps on Tuesday, July 27th.
But the Cowboys and Steelers, who will play in the preseason Hall of Fame game, are allowed to begin training camp as early as July 21st. The Buccaneers will also be allowed to start training camp 3 days earlier on the 24th, as they play the season opener against Dallas on a Thursday night.
The #Cowboys and #Steelers can report as early as July 21 because of the hall of fame game. The #Bucs can report July 24 because of a Thursday opener. Players from the other 29 teams are required to report July 27, per the CBA.

— Tom Pelissero (@TomPelissero) May 25, 2021
Where is the Panthers Training Camp Being Held?
Normally, NFL teams are permitted to hold training camp at outside facilities to improve accessibility for fans, However last year, due to the uncertainty caused by the COVID pandemic, teams were instructed to conduct camp at their own training facilities.
The Carolina Panthers return to Wofford College in Spartanburg, S.C. for training camp in 2021.
Carolina Panthers Training Camp Roster: Key Position Battles to Watch
As usual, teams will start camp with 90-man rosters. They must cut down to 85 players by August 17th and to 80 by August 24th, before settling on a final 53-man roster by August 31st.
Who will be the backup QB on the Panthers roster is still in question. New addition Sam Darnold will have the starting spot on lock. The team has Will Grier, P.J. Walker, and Tommy Stevens competing for roster spots and it is extremely unlikely that four quarterbacks make the final 53-man roster.
Walker came onto the Panthers as the XFL MVP and won the back up job for 2020, even leading the team to a win against the Detroit Lions. So it will take a strong offseason from Grier or Stevens to leapfrog him.
Grier also had a horrible time when he played QB as a rookie in 2019. So we still don't know how good the can be in the Pros.
Who will be the lead corner will also be interesting. 8th overall pick Jaycee Horn is a stud. He is fast, physical, thrives in press coverage, and has the sort of mentality that is hard not to love. So if we go by the tape, Horn is capable and talented enough to take over the job. But that won't be so easy.
Donte Jackson holds the top spot on the depth chart and will not want to give it up so easily. Jackson will also be entering a contract year, so a big performance year will be exactly what Jackson will be hoping for if he wants that big payday.
Horn and Jackson's healthy competition for the top spot should bring out the best in them, which could result in some outstanding production.
Will Fans Be Allowed to Attend Panthers Training Camp?
The NFL is planning to have fans at all training camps, with fan events scheduled to start on July 31st. The NFL and the NFLPA continue to negotiate parameters for fan interactions.
Per the memo of the NFL and NFLPA's agreement, "Fans will be permitted to attend Training Camp, provided that they are more than 20 feet away from Tier 1 staff, including players, at all times, and adhere to physical distancing requirements. Fans will not be permitted to interact with players at any time."
Those who wish to attend practice are required to register through the Training Camp Central page at Panthers.com or the Panthers app and accept the event terms and conditions, including the Fan Health Promise.
Also Read: New Orleans Saints Training Camp 2021: Start Date, Location, Roster Battles, and Fan Policy
---
Share this article