New Orleans Saints Training Camp 2021: Start Date, Location, Roster Battles, and Fan Policy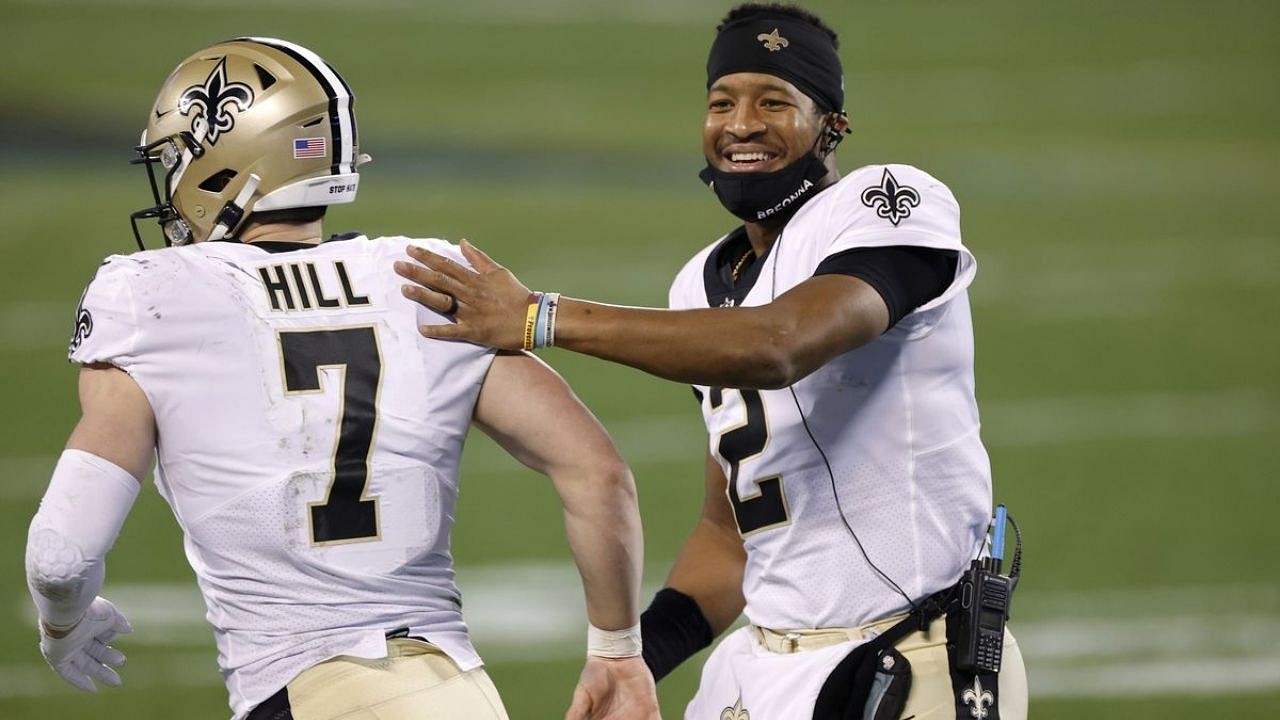 After another successful regular season ending in heartbreak, the New Orleans Saints have a crucial training camp if they want to finally cross the hump this time. When does it start, where will it be held, and are fans allowed to attend?
With phase 3 of the 2021 NFL offseason set to wrap up on June 18th, teams are already looking forward to training camp. It is by far the most grueling and pivotal part of a team's preparations.
Training camps often include busy days for players and coaches, sometimes with 2 practices a day, weight training, team meetings, and film sessions.
Per the league's Collective Bargaining Agreement (CBA), no contact is permitted during the first 3 days of camp. Days 4 and 5 will see players at full speed in light equipment called "spiders and shells", day 6 is a mandatory day off, and finally fully-padded practices start on the 7th day.
Along with the strenuous schedule, full-speed practices mean that both contact and non-contact injuries are very common. Regardless, training camp is mandatory for all players, unlike OTAs which are voluntary. If a player doesn't show up, they risk getting cut by their team.
When Does Training Camp Start for the New Orleans Saints?
For the first time in NFL history, there will be a unified start for training camp. 29 franchises, including the Saints, will kick off their training camps on Tuesday, July 27th.
But the Cowboys and Steelers, who will play in the preseason Hall of Fame game, are allowed to begin training camp as early as July 21st. The Buccaneers will also be allowed to start training camp 3 days earlier on the 24th, as they play the season opener against Dallas on a Thursday night.
The #Cowboys and #Steelers can report as early as July 21 because of the hall of fame game. The #Bucs can report July 24 because of a Thursday opener. Players from the other 29 teams are required to report July 27, per the CBA.

— Tom Pelissero (@TomPelissero) May 25, 2021
Where is the Saints Training Camp Being Held?
Normally, NFL teams are permitted to hold training camp at outside facilities to improve accessibility for fans, However last year, due to the uncertainty caused by the COVID pandemic, teams were instructed to conduct camp at their own training facilities.
All practices will be held at the Ochsner Sports Performance Center in Metairie, La.
New Orleans Saints Training Camp Roster: Key Position Battles to Watch
As usual, teams will start camp with 90-man rosters. They must cut down to 85 players by August 17th and to 80 by August 24th, before settling on a final 53-man roster by August 31st.
The biggest position battles heading into any training camp will be who stars for the Saints at QB. Jamies Winston and Taysom Hill will battle it out for who will become the successor to the Drew Brees era in New Orleans.
Jameis Winston isn't a sure thing to light up an offence. However, he is younger than 30 year old Taysom Hill. The 27 year old also lead the league with 5,109 yards in 2019 as a Buccaneer so we know his ceiling his sky high. Also, with Taysom Hill's versatility as rusher and a receiver, Jameis Winston could have the edge to start over Taysom Hill.
But there are huge thorns in Jameis' game. In his league leading 5000+ yard season as a passer, he also led the league with a mammoth 30 interceptions. He has an accuracy issue and is a turnover waiting to happen.
Taysom Hill is stud no doubt. But he is often feared more for his outstanding rushing ability than his arm talent. He did go 3-1 as a starter and completed an impressive 72% of his passes. Hill threw for 834 yards, 4 scores and 2 interceptions in his 4 starts
The departure of Emmanuel Sanders will also create a hole in the offense, which will need to be filled by someone on the roster. Michael Thomas and Alvin Kamara will catch plenty of balls, but the two of them will not be enough to support a whole offense.
Tre'Quan Smith is the first name that should be mentioned in the fight for the positions beneath Thomas on the depth chart. He had a career year in 2020, setting highs in catches, targets and receiving yards in 2020, but his 448 yards will need to increase if he wants to cement his role as WR2.
The competition beneath Smith will be even more intriguing, with Marquez Callaway, Deonte Harris and Lil'Jordan Humphrey among the names fighting for more snaps.
Will Fans Be Allowed to Attend Saints Training Camp?
The NFL is planning to have fans at all training camps, with fan events scheduled to start on July 31st. The NFL and the NFLPA continue to negotiate parameters for fan interactions.
Per the memo of the NFL and NFLPA's agreement, "Fans will be permitted to attend Training Camp, provided that they are more than 20 feet away from Tier 1 staff, including players, at all times, and adhere to physical distancing requirements. Fans will not be permitted to interact with players at any time."
There will be seven practice sessions open to the public, but free tickets must be reserved online in advance.
Also Read: Tampa Bay Buccaneers Training Camp 2021: Start Date, Location, Roster Battles, and Fan Policy
---
Share this article