"Congrats Team USA!! Gold Medalists!": Tom Brady congratulates Kevin Durant, Draymond Green, and rest of Team USA for winning Gold at the Tokyo Olympics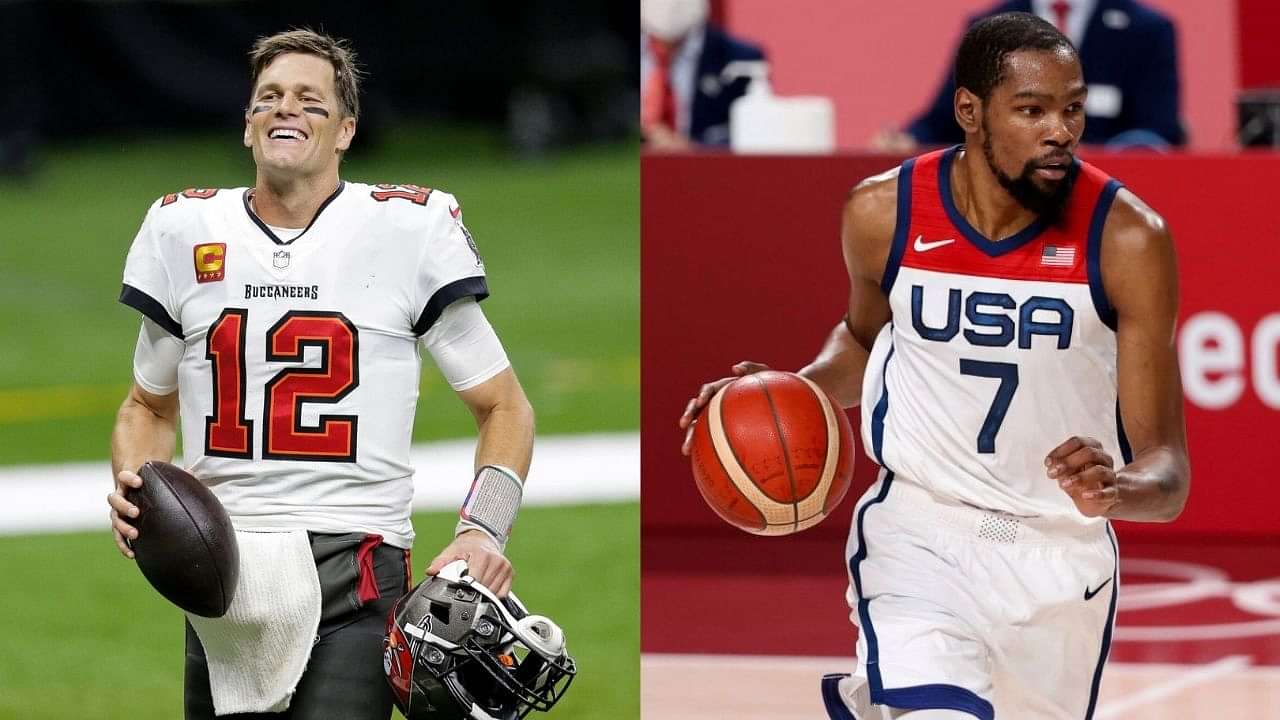 For the 4th time in a row, the USA men's basketball team won gold at the olympics. One of the country's most decorated athletes, Tom Brady, was proud of the display they put on in Tokyo.
Team USA got off to a rough start to their Olympics campaign. After losing to Nigeria in a practice match, Gregg Popovich's men also lost their first game at the Olympics to France, 83-76.
But after that (slightly humiliating) loss, the Americans picked up the slack and went undefeated for the rest of the tournament. Led by Kevin Durant, they beat Iran and the Czech Republic convincingly to escape the group stage,
They then went on to win over Spain, Australia, and finally France in the final to take home the gold medal. KD dropped 29 points in the crucial game, winning his 3rd Olympic gold medal.
Loading embed tweet https://twitter.com/usabasketball/status/1423862691056082948?ref_src=twsrc%5Etfw
Loading embed tweet https://twitter.com/Nike/status/1424016911889694722?ref_src=twsrc%5Etfw
Tom Brady, who himself had a successful year in Tampa Bay, took to Instagram to congratulate the USAMBT. Posting a picture of the team on his story, he wrote, "Congrats TEAM USA!! Gold Medalists".
Tom Brady FaceTime Calls Draymond Green to Congratulate Him
Brady also went above and beyond with his congratulations by video calling Draymond Green following the win. The duo recently appeared on an episode of "The Shop" together and seem to have a close relationship.
Loading embed tweet https://twitter.com/SportsCenter/status/1424035005056045062?ref_src=twsrc%5Etfw
Loading embed tweet https://twitter.com/overtime/status/1424025457234792448?ref_src=twsrc%5Etfw
Also read: "Lionel Messi Leaving Barcelona Is More Shocking Than Tom Brady Leaving The Patriots": NFL Fans React To Spanish Football Legend Departing From La Liga Club
---