Deshaun Watson's Attorney Once Revealed That the QB Accepted Cheating On His Girlfriend With Three Different Women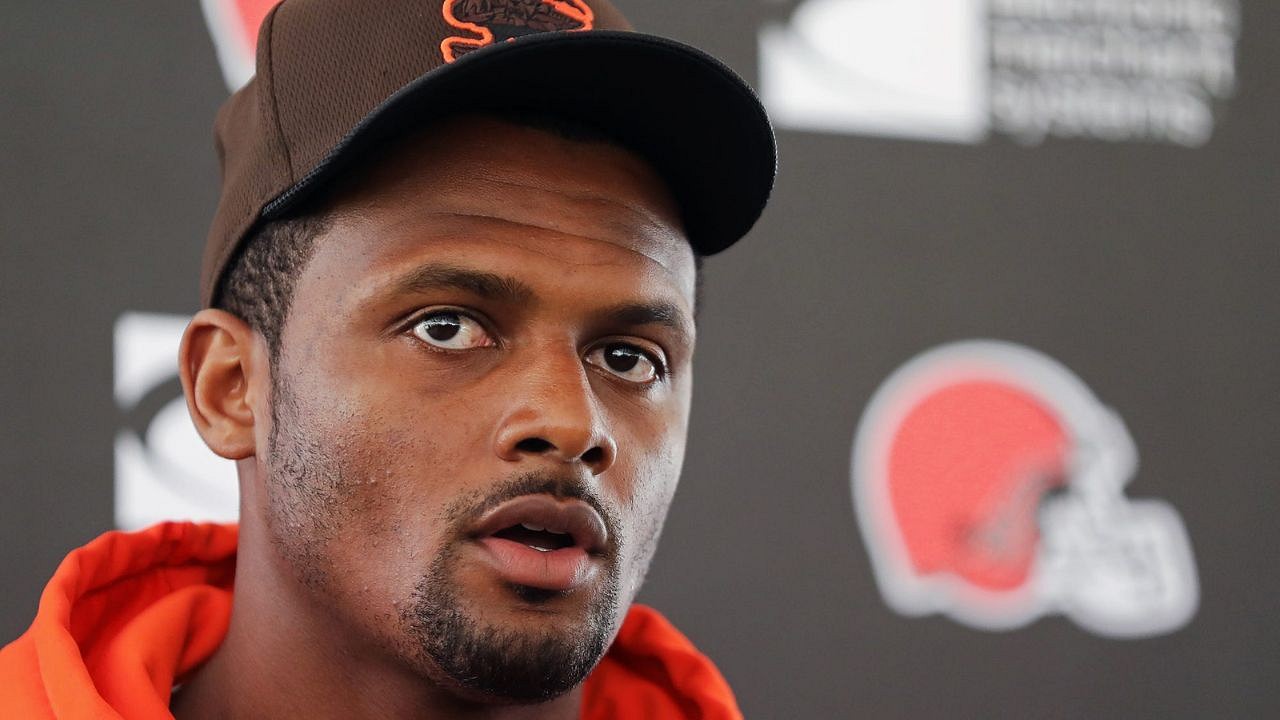 Deshaun Watson has had a rocky few years in the NFL. The Browns' signal-caller has been in and out of courts for quite a while now. While most in the NFL community vaguely remember the cases against him, not many are aware that his attorneys admitted to something that many would consider a serious act of treachery.
Deshaun Watson's career in the NFL began in 2017 when the Houston Texans picked him in the first round of that year's draft. 4 years down the line, he found himself at odds with his team over management changes. He spent a year on the non-injured list, and then finally ended up getting traded to the Cleveland Browns. However, things did not get better for him here.
Deshaun Watson admitted to cheating on his girlfriend with masseuses
While the sexual harassment allegations against Watson were certainly bad, his revelation about cheating on his girlfriend makes it even worse. Speaking to Real Sports' Soledad O'Brien, his attorney Leah Graham outlined how he did engage in consensual sexual acts with multiple masseuses, and that Watson has testified to the same.
"Well, in every massage, I will tell you he did go, intending just for a professional massage," Graham said. "And only those three instances where sexual conduct occurred– consensual sexual activity– occurred after the massage session had ended. And Mr. Watson has testified and is insistent that that sexual activity was initiated by the plaintiff in every single instance."
Also Read: "I'm Hurt": Dak Prescott Holds Back Tears While Reflecting on Close Friend Ezekiel Elliott's Release From Cowboys
Court Cases against Watson have seriously impacted his value in the NFL
Deshaun Watson had to pay a hefty price in light of all the allegations against him. Even though he denies any wrongdoing, it does not erase the fact that he missed almost 700 days of football, at a time when he was supposed to be in his prime. His debut season with the Browns also did not go as expected, which only further tarnished his image.
Thankfully for him, his contract is a fully guaranteed one. This means he is not facing any drops in the money flow just because of his performance. Though the Browns have recently restructured his contract, the aim was purely to free up some cap space. Whether the Browns' new signing will help Watson improve his performance, is something to be seen.
Also Read: New Management Soon? : Dan Snyder Cleans Out Commanders Facility Ahead Of Potential Sale
---
Share this article