Is Rob Gronkowski Coming Back to NFL? Latest Tweet Sparks Fresh Rumors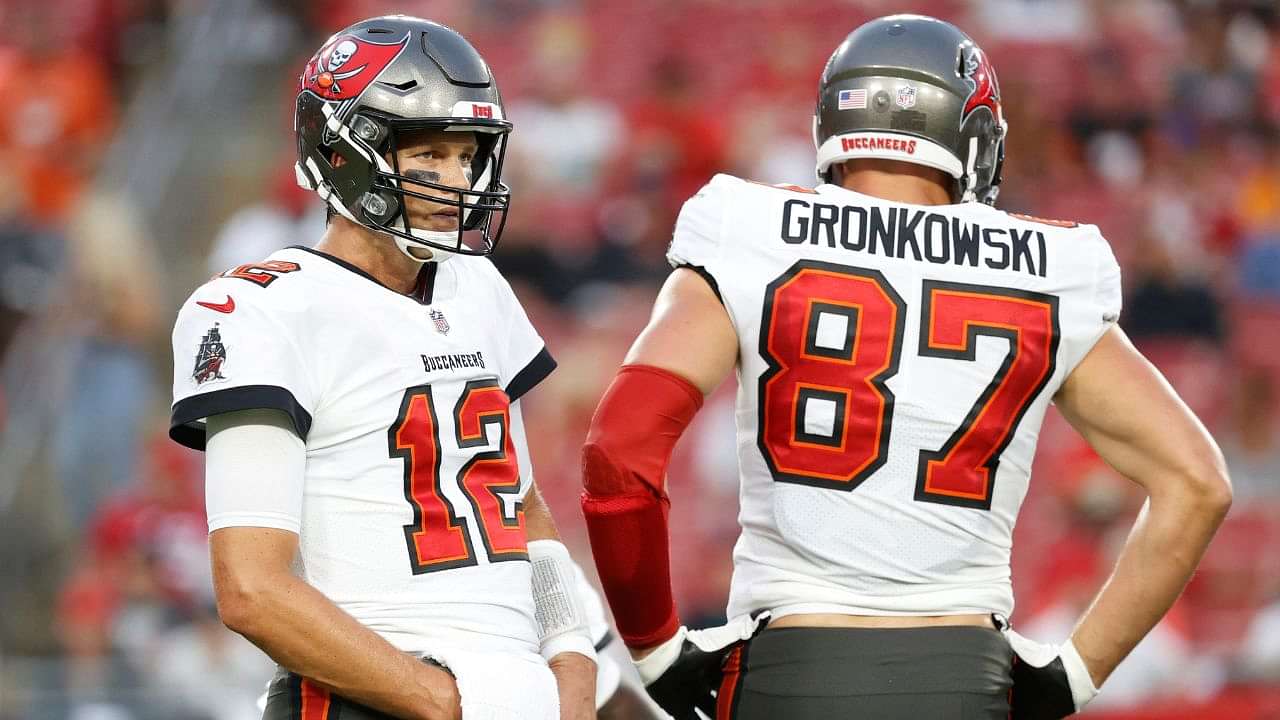 Rob Gronkowski is one of the finest tight ends to ever play the great game. So when he retired in 2019, many fans were left dejected as he clearly had a lot of football still left in him.
In fact, Rob was preparing for an extended stint with WWE and the whole storyline was properly laid out. However, the GOAT Tom Brady decided to step in and changed the dynamics of Rob's career.
There were reports that Rob decided to retire as the game was taking a toll on his overall health and he just wasn't getting the same satisfaction from it. However, Tom was able to change the great man's mind.
The star QB literally dragged him out of retirement and made him join the Buccaneers. Defying all expectations, the deadly Tom-Gronk duo, ended up winning another Super Bowl title in their maiden season for the Bucs.
Also Read: Chargers' 6-Year-Streak of "No Arrests" Finally Breaks As Cornerback J.C Jackson Gets Booked Over Family Issues
Rob Gronkowski's latest Tweet sparks comeback rumors
This sounds like a fairy tale but is 100% real. However, after the 2021-22 season, Gronk retired once again and this time, it appeared that he had no plans of making a comeback to the competition.
However, Tom, who had also announced his retirement earlier this year, decided to un-retire in a matter of weeks and since then, there have been numerous speculations about Gronk's second coming.
On numerous occasions, the TE has made it clear that he is no mood to come back, but his girlfriend Camille Kostek had once stated that he might still be interested in showing his prowess in the NFL.
A few days ago, while talking about the best possible chance of him and Brady uniting, Gronk had stated that it might happen off the field in FOX's studio. Tom has already signed a massive broadcasting gig with FOX and we might see Gronk sitting next to him in the studio whenever the 7-time Super Bowl champion decides to retire.
However, giving every Tom-Gronk fan another ray of hope, the star TE most recently Tweeted that he is extremely bored. Well, life after retirement can be boring and one might get the impulse to return back to his job.
Loading embed tweet https://twitter.com/RobGronkowski/status/1605681782682263567?ref_src=twsrc%5Etfw
Fans quickly started requesting him to come back and aid his good friend Tom Brady once again as soon as the Tweet came out. Even NFL's official handle left a reply on the Tweet. Right from 49ers fans to Bucs fans, everyone started suggesting that it is time for the TE to come back. Will he return or will he find another way of killing the boredom?
Also Read: "Are Patrick Mahomes' Chiefs Collapsing?": NFL Analyst & Kansas City Supporter Nick Wright Is Seemingly 'Nervous' About His Team's Future
---