Michael Irvin, Who has Been Pulled Out of Super Bowl Coverage, Admits he Was Drunk While Talking to the Woman Who Accused Him of Misconduct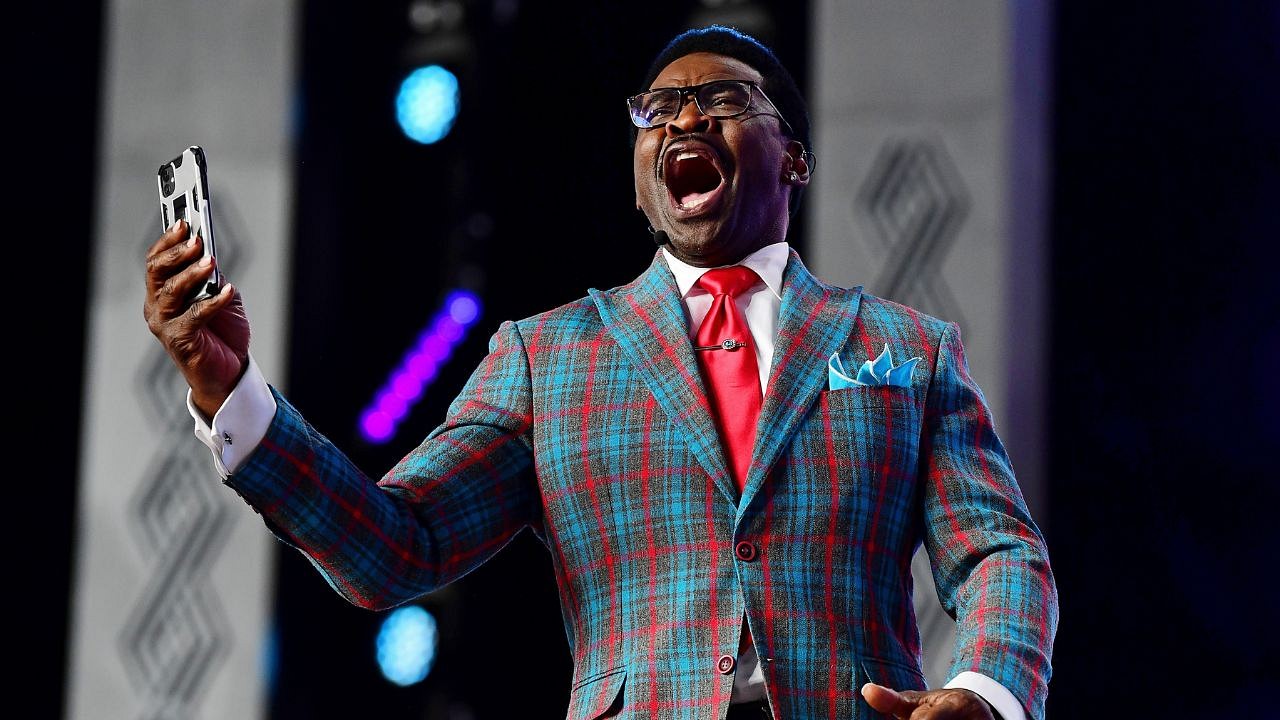 The biggest night of the year is around the corner and fans can't keep calm. Everyone wants Sunday to arrive sooner as the two most successful and consistent teams of the competition are set to take on each other for the ultimate prize.
While several analysts are coming out with their detailed analysis about every little nuance of the upcoming clash, one renowned expert will not get to talk much about the game from now on. Yes, we are talking about Michael Irvin.
Irvin, who is known for his fiery and entertaining takes, has been pulled out by NFL Network and ESPN. The organizations were forced to take the step after a woman accused Irvin of misconduct. "Michael Irvin will not be a part of NFL Network's Super Bowl LVII week coverage," NFL media communications VP Alex Riethmiller said in a statement.
Also Read: Fan reactions to Tom Brady inviting a star studded lineup to his podcast is all over the spectrum
Michael Irvin in trouble after woman accuses him of misconduct
The former Cowboys WR was in Arizona when a woman claimed that he allegedly misbehaved with her. Issuing a clarification on the issue, Irvin denied any sort of physical contact, apart from a handshake, with the woman in question.
Michael stated that he hardly talked for a minute with the woman and then went straight to his hotel room. In an interaction with The News, Irvin said "Honestly, I'm a bit baffled with it all."
Michael Irvin speaks with 105.3 The Fan about incident involving woman at Arizona hotel – @1053SS, @rjchoppy and @BobbyBeltTX https://t.co/1wV1Bxat9m pic.twitter.com/zZeLjesSIg

— 105.3 The FAN (@1053thefan) February 9, 2023
"This all happened in a 45-second conversation in the lobby. When I got back after going out. I came into the lobby, and I talked to somebody, I talked to this girl. I don't know her, and I talked to her for about 45 seconds. We shook hands. Then, I left," Michael added.
However, he also admitted that he can't really recall meeting the woman as the interaction with her was quite brief and also because he was a little drunk at that point. "I don't really recall that conversation, to tell you the truth. We were out drinking. It was just a friendly conversation."
More details about the incident are awaited. What we can confirm at this point of time is that Irvin will not be a part of this Friday's episode of ESPN's 'First Take.'
Also Read: "That's not happening!" : Jason & Travis Kelce's mom Donna Kelce reveals why she will not toss the coin at 'Kelce Bowl'
---
Share this article