NFL Receiving Leaders 2020 : DeAndre Hopkins Leads the list of most yards by NFL Receiving Players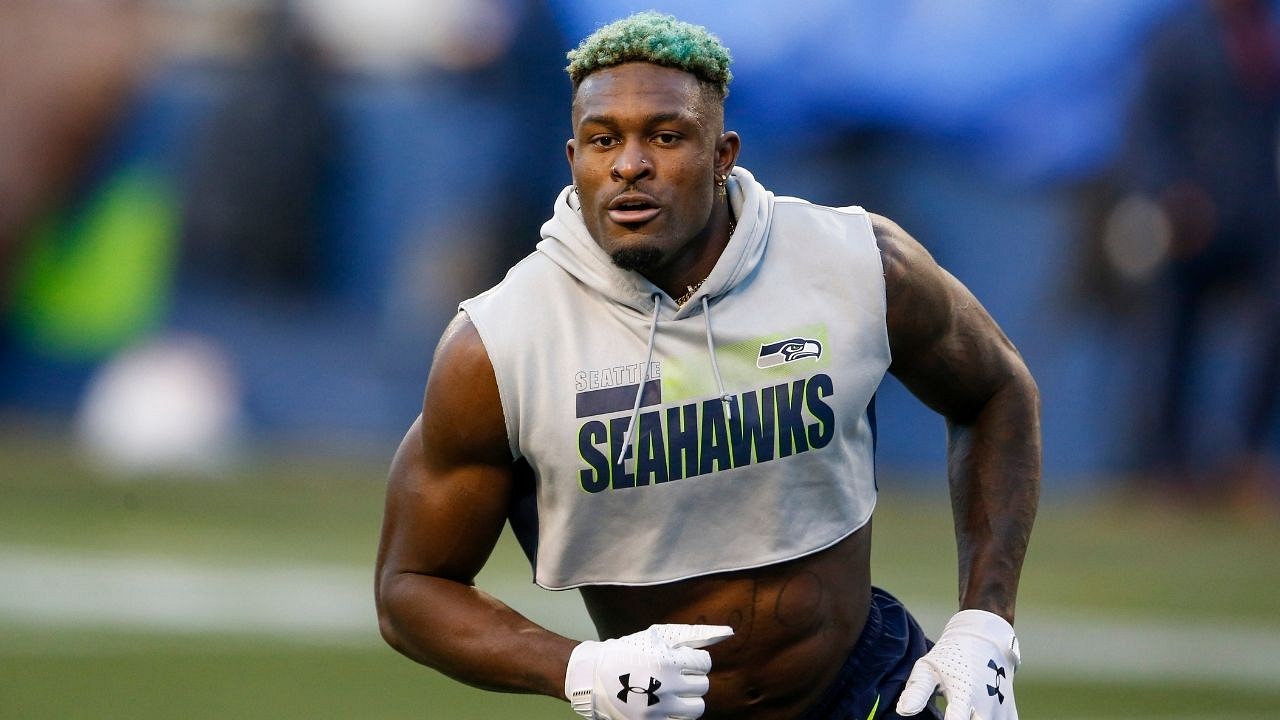 NFL Receiving Leaders 2020: Wide receivers are cashing in big this year. Here's a look at the top 5 receiving leaders so far.
Receiving Yards Leaders after Week 15! ✋🤚 pic.twitter.com/85G4Df6tH5

— NFL (@NFL) December 23, 2020
Also read: NFL Week 16 Predictions : Rams may fall before Seahawks, Titans looks strong against Green Bay in NFL Week 16 Matches
NFL Receiving Leaders 2020:
#1. DeAndre Hopkins: Arizona Cardinals, 1,324 Yards
Hopkins remains an elite force in the league after being traded to the Cardinals this year. He clearly took advantage of his situation, turning the Cardinals passing attack into a legitimate force.
Hopkins adds on six touchdowns to his stat-line and has 103 receptions so far, second place in the league. Of course, the highlight of his season was his game winner against the Buffalo Bills.
Hopkins is averaging the second most receiving yards per game in his career (94.6) and has posted a career best 74.6 catch percentage this year.
DeAndre Hopkins receiving:

💥 132 targets
💥 1 drop pic.twitter.com/uaxHURpj1F

— PFF Fantasy Football (@PFF_Fantasy) December 24, 2020
#2. Travis Kelce: Kansas City Chiefs, 1,318 Yards
The fact that Kelce is second place in receiving yards as a tight end is a testament to the kind of season he's had. Kelce has been the biggest threat in the Chiefs' passing attack and is having himself a historic season.
He has 98 receptions on the year and 10 touchdowns to boot, tied for 5th in the league. Kelce has quickly established himself as the best tight end in the league and this year proves that.
Travis Kelce is only the third player since 2015 to tally 95+ catches, 1,300+ yards and 10+ touchdowns through 14 games. He's also one of just four players since 1950 (!!) to catch 8+ passes in seven consecutive games.

He deserves to be Offensive Player of the Year. https://t.co/I8vpcYzY3N

— Matt McMullen (@KCChiefs_Matt) December 24, 2020
Also Read : Nike NFL Uniforms & NFL Merchandise. Where to buy and who has the best kits?
#3. Stefon Diggs: Buffalo Bills, 1,314 Yards
Diggs has quickly become a revelation for the Buffalo Bills. Buffalo currently owns the second best record in the AFC at 11-3 and a large part of that is because Diggs has emerged as a dangerous threat at the receiving position.
Diggs currently leads the NFL in receptions, 111, and targets, 147, making for an absurd year. Diggs has also found the end-zone five times this year and his 93.9 reception yards per game is fourth in the NFL.
There is only ONE player in the NFL this season with

🔹1,300+ yards from scrimmage
🔹0 fumbles@BuffaloBills stud Stefon Diggs pic.twitter.com/TRrRJg0ric

— NFLonCBS (@NFLonCBS) December 23, 2020
Also read: NFL Pro Bowl Snubs : 2021 NFL Pro Bowl Roster Most Surprising Snubs
#4. DK Metcalf: Seattle Seahawks, 1,223 Yards
Metcalf continues his absolutely dominating second season as he pulls in at fourth place on this list. Metcalf is having quite the breakout season, and it's a delight for Seattle fans to see.
With 10 touchdowns on the year, he's tied with Kelce for 5th in the league and his 16.5 yards per catch is second in the league. With Wilson throwing the ball, Metcalf has emerged as one of the best deep threats in the league and it's given the Seahawks a dangerous passing attack.
CONFIRMED: DK Metcalf and Derrick Henry are not from Planet Earth #WASvsSEA pic.twitter.com/4BzlzM3GCo

— Cover Zero (@CoverZeroIG) December 20, 2020
#5. Tyreek Hill: Kansas City Chiefs, 1,211 Yards
Another Chiefs player on this list. Hill is perhaps the fastest player in the league and his speed has translated into several big plays for Kansas City this season.
That speed has also found its way into the end-zone an incredible 15 times, the best mark in the league right now. Hill has proven to everyone around him that he is more than just a speedster, as he has racked in 83 receptions on 129 targets.
Hill and Kelce form a dynamic receiving duo for the Chiefs as combined they have 25 total touchdowns. That just goes to show the incredible talent this Chiefs roster possesses.
Tyreek Hill now tied for the most receiving touchdowns in a season in franchise history 🐆

📺: https://t.co/m7Z375tRik pic.twitter.com/J0MOsrFPO9

— Kansas City Chiefs (@Chiefs) December 20, 2020
Also read: Marty Hurney Replacement : Carolina Panthers Fire GM Marty Hurney, Who Could Be His Possible Replacements?
---