"Now Why Would You Call Me Out Like That?": Micah Parsons Gets Taken To School By Amari Cooper, Immediately Learns A Lesson From Cowboys Veteran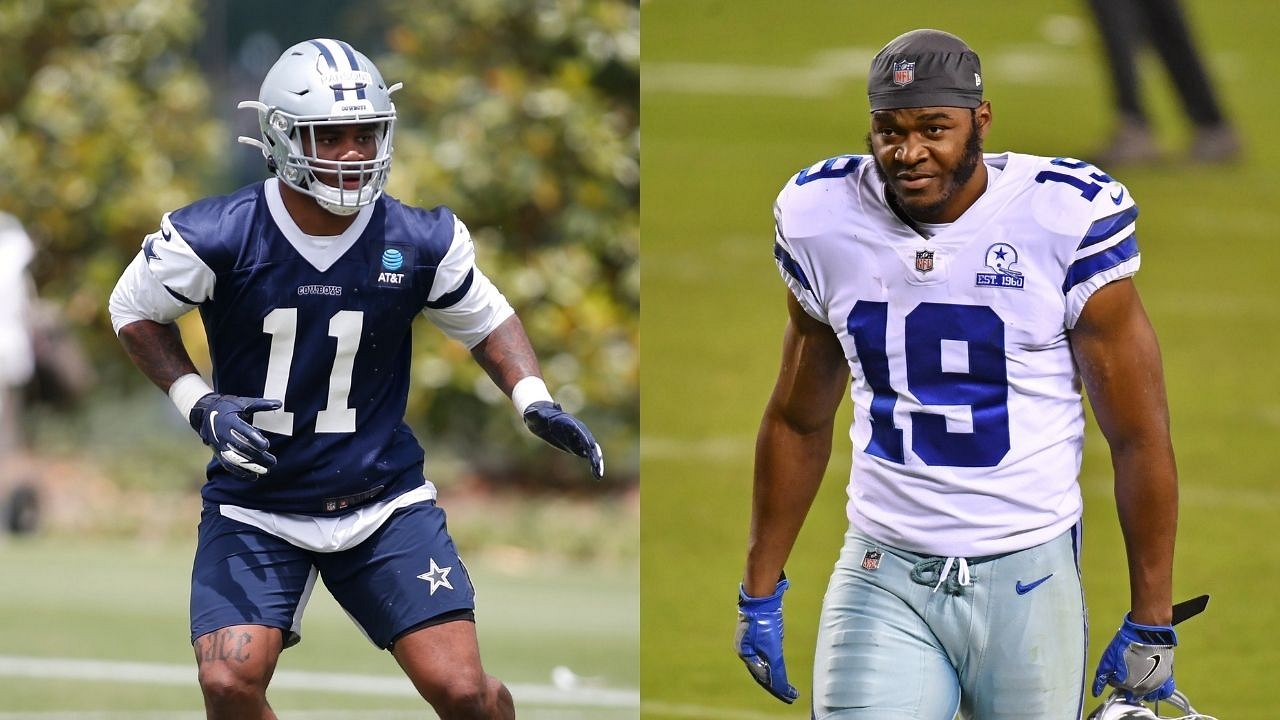 Micah Parsons is set to become a star on the Cowboys, but it seems like the rookie is already learning that there is always a price to pay in the NFL.
Engaging in a friendly game of chess with his teammate Amari Cooper, Parsons thought he had it all figured out. He called out the Chess Champ of the Dallas Cowboys, feeling confident he could take down the veteran.\
Well…it still feels like the rookie has a long way to go before he can take on Cooper like that:
#Cowboys rookie LB Micah Parsons called out Amari Cooper to a chess match.

They played today. Cooper won. Parsons was left speechless.

Ouch.

— NFL Update (@MySportsUpdate) June 8, 2021
Better luck next time Micah. You thought you might have had Amari Cooper's number this time, but well, you'll definitely have more chances.
Also Read: "It is what it is man": Matt LaFleur reacts to Aaron Rodgers missing Packers mandatory minicamp
Micah Parsons Experiments With Pass Rushing During OTA's, Cowboys Rookie Ready To Make An Immediate Impact
While Parsons might be losing on the chess board, he is trying to be the best player he can be on the Dallas defensive front. During OTA's Parsons even tried experimenting at the pass rushing position instead of playing the traditional linebacking role he's used to:
#Cowboys OTA Report from @JC1053: Tony Pollard at WR, Micah Parsons rushing the passer, and position battles to watch https://t.co/gVkH3vLwCQ

— 105.3 The FAN (@1053thefan) June 4, 2021
The Cowboys rookie is using the offseason valuably as he gets used to his team and the scheme he's meant to play in. When asked about his pass rushing duties, Parsons responded:
"Last week we were watching film of pass rush and D-Law came up to me and was like, 'You pass rush like that, Rook?' I was like, 'Yeah, I used to be a defensive end.' He was like, 'All right, tap in with me.' Me and him have been getting closer. If he's out there, he'll help me out and we'll talk a little bit. Coming up here after OTAs are over, we're going to work together before camp starts."
Parsons was one of the highest graded blitzing linebackers in this draft, so it makes sense that the Cowboys are trying him out at different positions. If he could turn into a versatile linebacker who can also line up on the defensive line, he could quickly turn into the best defensive player on the Dallas Cowboys.
Also Read: "OBJ and Juice,": Jarvis Landry weighs in on the best WR duo in the NFL after Julio Jones trade
---