"The Alabama Guy Doesn't Look Bad": Jim Irsay Accidentally Reveals Bryce Young as Colts Draft Choice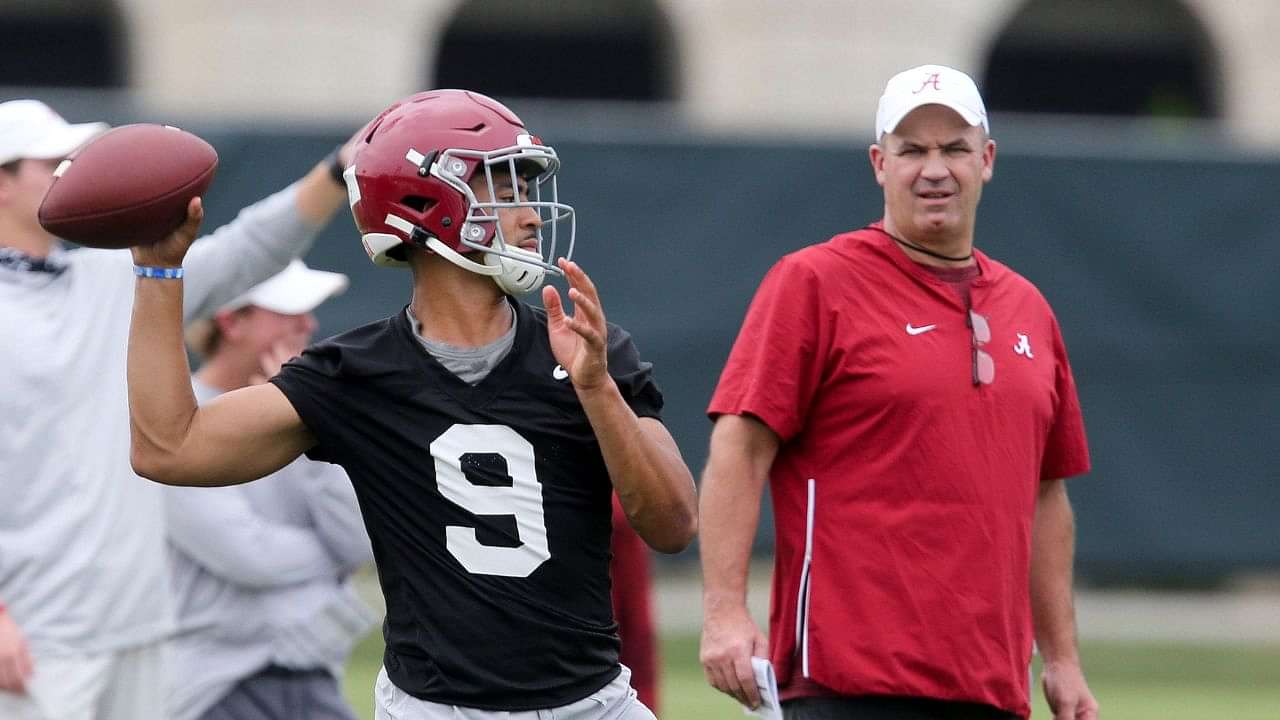 Alabama Crimson Tide's signal caller Bryce Young will often find himself in the headlines coming up to the NFL Draft. Especially after Indianapolis Colts owner Jim Irsay hinted at the Alabama QB possibly becoming their newest attempt at fixing their QB situation. While it is certainly an understandable move, many think Irsay may have shown his cards too soon.
Loading embed tweet https://twitter.com/NFL_DovKleiman/status/1625555073790083074?ref_src=twsrc%5Etfw
Speaking at new head coach Shane Steichen's inaugural press conference, Jim Irsay dropped a pretty big hint about their draft choice this year. "Shane had a lot of that offensive magic, which is hard to find in this league," Irsay says. "Offense, in my mind, can be a little more complex and takes a longer time to develop knowing that we're going to have to find a young quarterback to develop."
When asked about the possibility of potentially trading back, Irsay responded with a comment that could prove to be disastrous for his team. He said, "The Alabama guy doesn't look bad, I'll tell ya."
Steichen is one of the most significant factors in the rise of sensational QBs such as Jalen Hurts and Justin Herbert. If Irsay's plan goes into action, he will have to opportunity to write the script for the rise of another superstar in the NFL. However, for that to happen, the Colts need to skilfully maneuver themselves into pick no. 1. especially since their plans are now out in the open.
Also Read: "Swallow the Damn Flag!" : Rich Eisen is not happy with refs after controversy dominates Super Bowl LVII
Jim Irsay's plans to draft Bryce Young puts other QB-hunting teams on alert
The Colts are not the only team in the hunt for a QB. The Texas Houstons are sitting at no.2 in the Draft list. They are also keen on getting a stable and proficient signal caller. For both these teams, Bryce Young offers skill and opportunity at a very cheap price. This means, Jim Irsay's comments could potentially spark a race between these two, and more if any, to snatch the no.1 spot from the Cleveland Browns.
"I think accuracy, decision-making, and the ability to create are the three things I look at in a quarterback," Steichen shared his thoughts about a QB pick. "Above the neck, I think the players I've been around — Jalen Hurts, Justin Herbert, and Philip Rivers — they all have one thing in common. They're obsessed with their craft. If you can find that in a quarterback, you're probably going to have some success."
Whether Irsay's words have doomed his franchise is something only time will tell. For now, the only thing for certain is Bryce Young's draft. Not to forget, the immense pressure he'll be under wherever he joins. Will he be able to deliver the way his team would want him to?
Also Read: Highest Score in Super Bowl: What is the record for the highest-scoring Super Bowl game in NFL history?
---