"They Will Destroy Him" US Track Stars Bash D.K. Metcalf As Seahawks WR Preps For 100 Meter Dash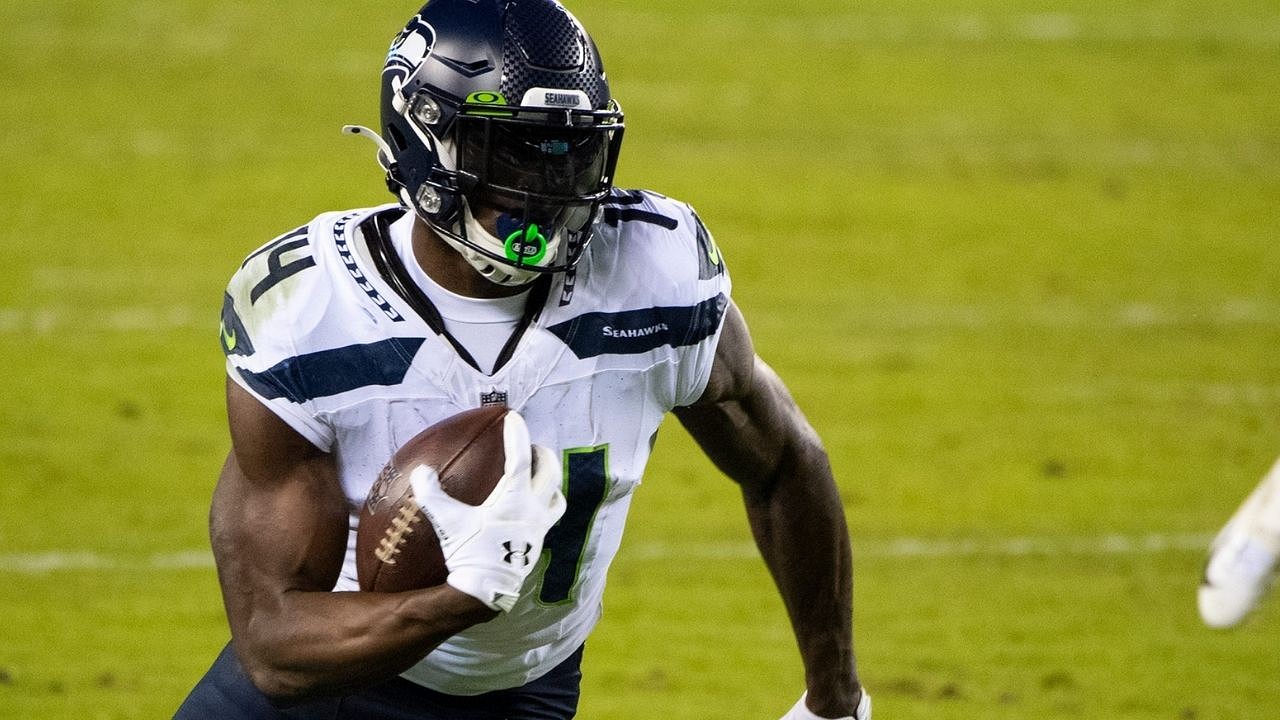 D.K. Metcalf is one of the fastest NFL players in the league right now, and as a test to his skills, Metcalf has decided to try out for the 2021 Tokyo Olympics.
DK Metcalf is serious about trying to race in the Olympics 🤯

The WR is racing in the 100m at the USATF Golden Games and Distance Open on Sunday. He'll have to break 10.05 seconds to automatically qualify for Olympic Trials.

(via @JeffEisenberg)https://t.co/t4NlY4FgTC pic.twitter.com/1TV7DdhksF

— Bleacher Report (@BleacherReport) May 4, 2021
Of course, questions about Metcalf's speed started to rise after he made a stunning tackle on a Russell Wilson pick in the 2020-21 NFL season.
Metcalf chased Budda Baker of the Arizon Cardinals down from far behind, achieving a top speed of 22 mph. Here's the footage in case you haven't already seen it:
The All-22 view of the DK Metcalf chase down might be the best one yet 💨💨

(🎥: @TampaBayTre) pic.twitter.com/csqi9FV73o

— Field Yates (@FieldYates) October 27, 2020
Well, D.K. Metcalf is going to see how fast he actually is during the USATF Golden Games set to take place today from 4:30 pm EST to 6 pm EST.
Also Read: "#8Ball, #RIPKobe": Jaycee Horn To Honor Los Angeles Lakers Hall of Famer Kobe Bryant By Wearing #8
US Track & Field Athletes Slam D.K. Metcalf For Participating
Of course, Metcalf's decision to participate raised a lot of eyebrows, especially in the US Track and Field team. Most of the sprinters seemed eager to take on Metcalf as they believe he's set to get destroyed.
Mike Rodgers, a multiple-time Olympian and 100 meter champion for USA, said that D.K. Metcalf is in for a surprise when he runs on Sunday.
"Football players don't have any clue"
NFL players run the 40 yard dash as a measure of their speed, and Metcalf served up an electric 4.33 time. However, that is only a fraction of the 100 meters Metcalf will have to run if he wants to make the Olympic team. Additionally, NFL players rarely focus on utilizing their speeds for sustained periods of time.
They usually channel into making quick cuts to throw opponents off their feet or to change direction quickly. Sprinting is a much different ordeal. Rodgers also noted that the start is going to be tough for D.K. Metcalf to get down.
"I think his biggest issue is going to be the start. Because in the 40-yard dash, you can start whenever you want to start. He's going to deal with the start, the starting blocks, stuff like that."
Track agent, Renaldo Nehemiah, was a little more harsh:
"There's not a sprinter in the world who will let this guy think he can run with them. They will destroy him."
Same goes for 13x Olympian Michael Johnson
I agree @dkm14 competing in the @usatf meet will draw needed attention to the sport, but NFL, NBA, tennis, and golf don't need athletes from other sports for them to draw attention. The best sprinters in the world should be enough. Track and Field, market your own product!

— Michael Johnson (@MJGold) May 7, 2021
With @dkm14 competing this weekend at @usatf meet, sprinters rightly feel disrespected. People don't understand their talent. But that's not DK's fault or the media's fault. The sport has done little to show the immense skill and talent it takes to run 100m in under 10 seconds.

— Michael Johnson (@MJGold) May 7, 2021
D.K. Metcalf will need to run a solid 10.05 in order to qualify for next month's Olympic Trials. Over 100 meters, that equates to roughly 22.3 miles per hour. Metcalf has hit that speed once, but can he do it over the course of 100 meters? We'll find out today.
Also Read: "I don't think the drafting of another player sent Carson in a tailspin.": Colts HC Frank Reich comments on his new QB Carson Wentz
---
Share this article