NFL: Dynamic Duo Nick Chubb and Kareem Hunt torch Bengals' defense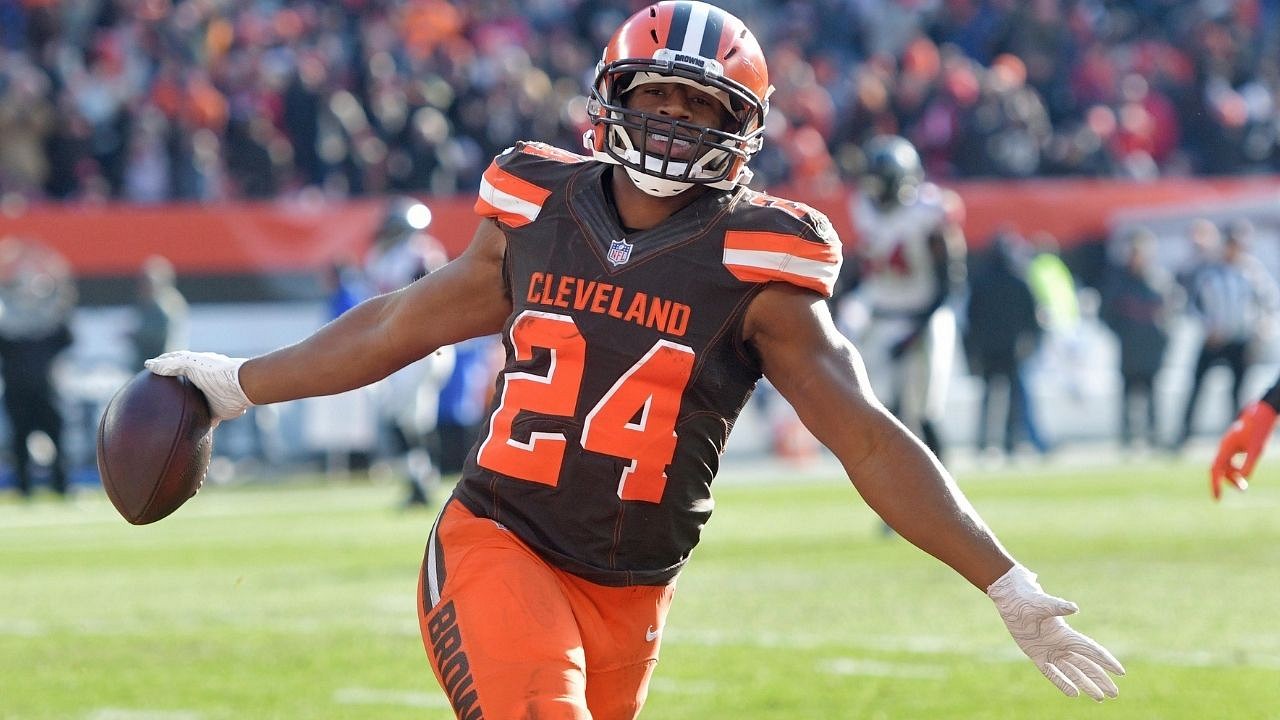 The Browns get their first win of the 2020 NFL season against the Cincinnati Bengals. Nick Chubb and Kareem Hunt were sensational, with both running backs tallying up a total of 211 rushing yards.
They might just be the best running back duo in the entire NFL.
Also read: Clyde Edwards-Helaire: Will Chiefs Rookie Running Back be the 2020 Rushing Leader?
Nick Chubb has himself a big night
Nick Chubb was unreal, and almost "Marshawn Lynch" type said commentator Joe buck. Chubb trampled over the Bengals defense rushing for 125 yards averaging 5.7 yards per carry. He also played a crucial role with 2 redzone touchdowns. Nick Chubb forced more than 5 missed tackles going "beastmode" on this play-
https://twitter.com/NFL/status/1306780127649394688
Chubb flashed a few good trucks and showed off his agility with numerous  10+ yard rushes. What makes Chubb elite is not only his agility but his awareness and vision. This enabled him to squeeze through the Bengal's defensive line finding lanes to run for big yardage.
Kareem Hunt makes a big impact especially on key downs
Hunt bounces back having his best night after a long time. He was handed the ball just 10 times, but rushed for a staggering 86 yards. He averaged a ridiculous 8.6 yards per carry. Hunt also ran the ball on crucial downs picking up the first down and leading the Browns to a victory on their final drive.
Both runningbacks played an extremely physical game devouring the entire Bengals defense –
Nick Chubb rushing yards- 124
AFTER contact – 93
Kareem Hunt rushing yards- 86
AFTER contact – 64
"This is the best 1-2 punch in all of football."

– Troy Aikman on Browns' Nick Chubb / Kareem Hunt combo pic.twitter.com/1KNFilDiy2

— Wes Blankenship (@Wes_nship) September 18, 2020
What's next for the Dynamic Duo?
NFL running backs Nick Chubb and Kareem Hunt will be looking to play the against The Washington Football Team next week. This will be a hotly anticipated matchup as Washington stuffed the Eagle's running backs in the backfield last week, not to mention recording 8 sacks. It will be interesting to see how they plan to stop Hunt and Chubb if they want their second win of the season.
---