Tom Brady Blasts NFLPA After Getting Slapped With a Hefty Fine for His On-Field Shenanigans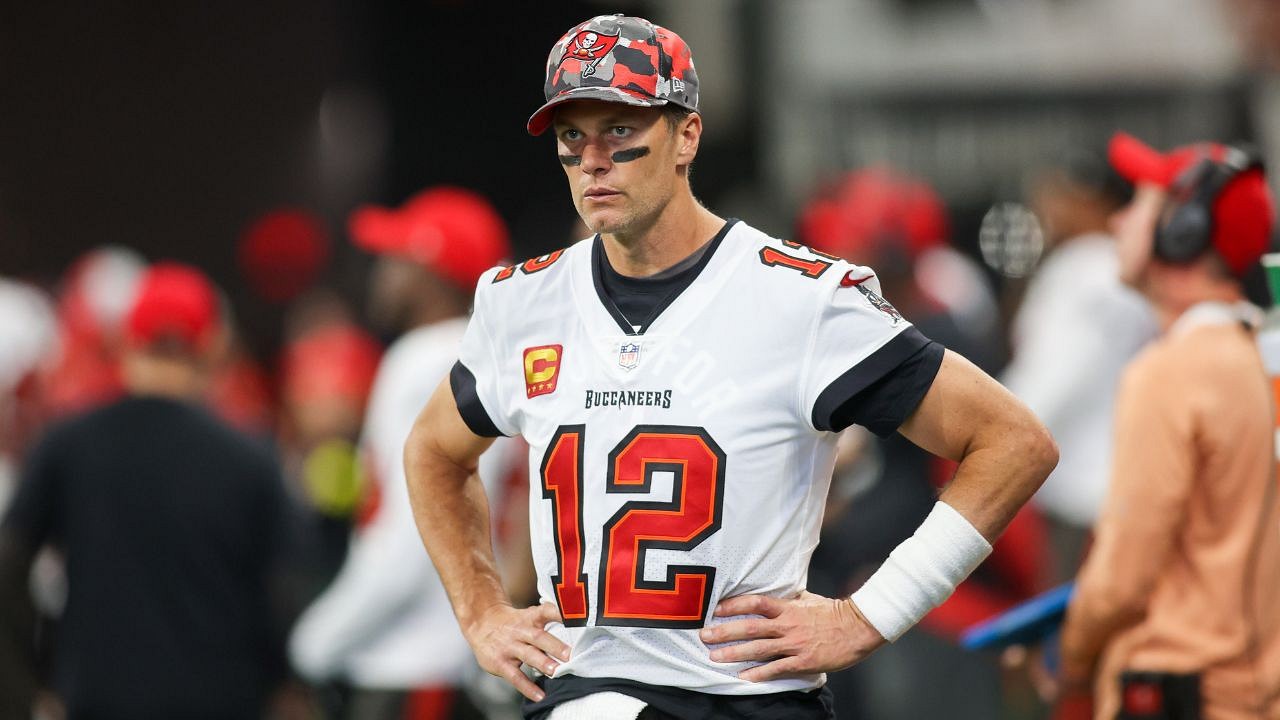 Tom Brady may have participated in his last game of the season, but he has got people speaking of him even a week after. From speculating about his future to discussing some of his plays from this season, or even his life off the pitch, the media discussing Tom Brady is an inevitable phenomenon.
Even when Tom Brady retires, he will be an evergreen asset for the media. As he begins his off-season, a very important one for the legendary quarterback, Tom Brady revisits a play from his last game that didn't go too well with the NFL officiating committee.
During the wild-card round, the Tampa Bay Buccaneers played the Dallas Cowboys. Having gone 7-0 against the Cowboys, the statistics favored Tom Brady to come out on top. However, with the Bucs being average all of this year, it was highly unlikely for them to knock out America's team. 
Also Read: NFL Free Agents 2023: Tom Brady, Lamar Jackson Headline A Strong Free Agency Class
The Cowboys spoil the Tom Brady party
The Cowboys ended up winning the game 31-14 and advanced to the divisional playoff game. With Prescott at the helm, the Cowboys showed up with their A-game and handed Brady a humbling defeat. Tom Brady didn't have much to take away from the game. However, one highlight of his stood out to the NFL and also got him bad press. There was a play in the game where Brady showcased some unsportsmanlike conduct and tripped his opponent. This is not only an illegal play, but it also got him fined.
Brady with the late missed slide tackle 😂 pic.twitter.com/iD3whYu0us

— NFL UK (@NFLUK) January 17, 2023
Brady not having any of the fines put on him
Tom Brady wasn't too happy about this aftermath, and he got vocal about it. The league fined him about $16,000 for his actions. He committed this illegal play during the third quarter on a fumble recovery. Already down in the game, a frustrated Brady took to violence in a way to show his anger. He tripped Cowboys' defensive back Malik Hooker.
A disappointed Brady took to his Let's Go! podcast to make himself heard. "And I wasn't going to try to stick my arm out, so I was trying to get him on the ground. I missed him completely, didn't even hit him. I tried to trip him but I didn't. So, I don't know how you can get fined for something that didn't even happen. Are they fining an intention?" questioned Brady. Though he had a point, he did admit to attempting to Trip him, which doesn't sit well with the rule book. He ended his rant with a straight dig at the NFLPA as he said, "This is why I wish our NFLPA was stronger."
Tom Brady is known to be one of the most competitive athletes in sports history. His frustration for falling short was justified, but his actions could have been better. Then again, it's the nature of being competitive. In the heat of the moment, Brady lost his cool and committed an incident he won't be too proud of. Time will tell what the NFLPA responds to the legendary quarterback with.
Also Read: "Tom Brady Won't Come Back to Tampa": NFL Insider Ian Rapoport Reveals What Bucs Players Think About the Veteran Quarterback's Future
---