Tom Brady Finally Gets To Celebrate Christmas With Kids After Mother Gisele Bündchen Took Them to Brazil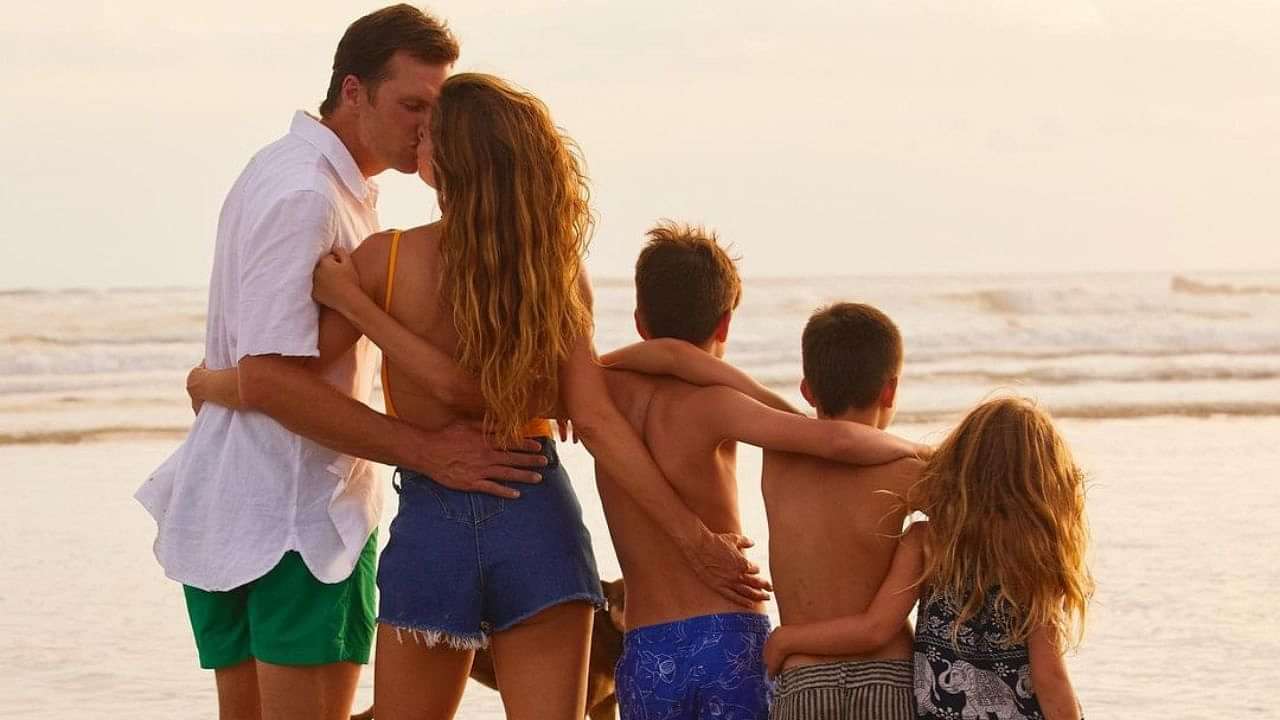 Tampa Bay Buccaneers and  Tom Brady were on Christmas day duty. However, his kids still got to celebrate the holidays with their father. Even if it's a few days late. The Tampa Bay Buccaneers QB posted snaps of him and his kids enjoying their holidays. A couple of days after the kids spent Christmas with their mother Gisele Bündchen in Brazil.
This is the first Christmas for Brady and the kids after his 13 years long marriage with Bündchen ended this October. The former supermodel filed for divorce after the strains in their relationship became untenable. Most of the blame falls on his decision to return to the Bucs, only after a month of announcing his retirement.
Reportedly, it was already decided that the kids would spend this Christmas with their mother. Bündchen and the kids spent their vacation with fun-filled activities including horse riding, fishing, cycling, karaoke, etc. While Brady decided to keep it closer to home, with the traditional trees and decorations being the mainstay.
Sources close to the ex-couple tell 'PEOPLE' that neither of them is interested in making this more difficult for the other. The children will have full access to both parents, per the sources. "They've got a schedule, but neither of them would prevent their kids from seeing the other parent. That's not who either of them are."
Also Read: "Patrick Mahomes Will Be The GOAT": Chris Simms Backs Chiefs' QB to Outshine Tom Brady Quite Soon
Tom Brady enjoys holidays with kids ahead of division decider against Panthers
TB12 may be all happy and chirpy in his photos, but he will not deny that the next fixture is constantly on his mind. The Bucs will host the Carolina Panthers in the Raymond James Stadium for what could be the deciding game for the division title. The Bucs lead the division with 7-8, but the Panthers are not too far behind with 6-9.
If the Bucs win against the Panthers, then they will clinch the division title and the automatic playoff berth. But, if they lose, they have to win their next game against the Atlanta Falcons, who sit at the bottom of the same division with 5-10. Either way, it seems the Bucs would get away with it, but they'd want to settle the issue before the 11th hour.
The playoffs will also be an opportunity for Brady to get his act together and do what he does best: come in clutch for his team. With rumors of him leaving the Bucs to play with Sean Payton steadily grabbing the headlines, he will not have long to prove to any team that he is still the best there is. With his contract up at the end of this season, will he add another Super Bowl to his resume?
Also Read: "He's Such a Beast": Fans Enthralled With Cardinals' Budda Baker as He Plays Through a Season Ending Shoulder Injury in OT Loss to Buccaneers
---