Washington Football Team Training Camp 2021: Start Date, Location, Roster Battles, and Fan Policy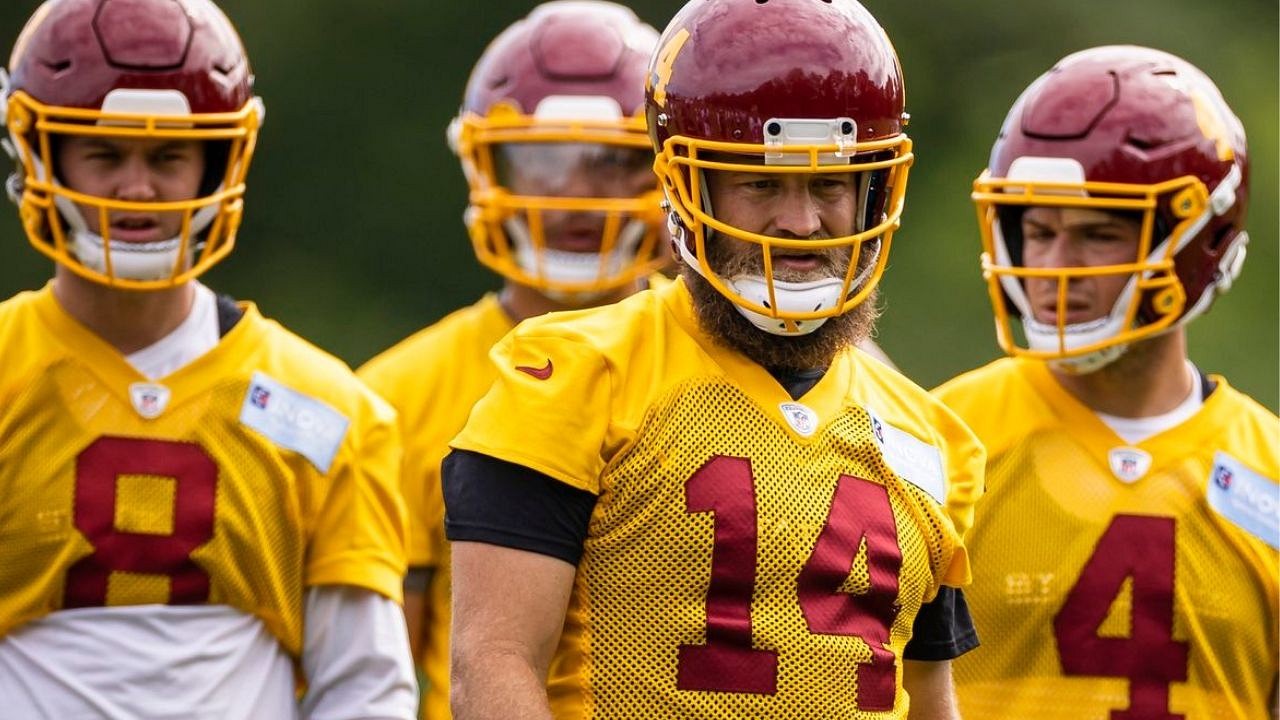 After scraping a playoff berth in 2020, the Washington Football Team have a crucial training camp coming up if they want to reach the next level. When does it start, where will it be held, and are fans allowed to attend?
With phase 3 of the 2021 NFL offseason set to wrap up on June 18th, teams are already looking forward to training camp. It is by far the most grueling and pivotal part of a team's preparations.
Training camps often include busy days for players and coaches, sometimes with 2 practices a day, weight training, team meetings, and film sessions.
Per the league's Collective Bargaining Agreement (CBA), no contact is permitted during the first 3 days of camp. Days 4 and 5 will see players at full speed in light equipment called "spiders and shells", day 6 is a mandatory day off, and finally fully-padded practices start on the 7th day.
Along with the strenuous schedule, full-speed practices mean that both contact and non-contact injuries are very common. Regardless, training camp is mandatory for all players, unlike OTAs which are voluntary. If a player doesn't show up, they risk getting cut by their team.
When Does Training Camp Start for the Washington Football Team?
For the first time in NFL history, there will be a unified start for training camp. 29 franchises, including Washington, will kick off their training camps on Tuesday, July 27th.
But the Cowboys and Steelers, who will play in the preseason Hall of Fame game, are allowed to begin training camp as early as July 21st. The Buccaneers will also be allowed to start training camp 3 days earlier on the 24th, as they play the season opener against Dallas on a Thursday night.
The #Cowboys and #Steelers can report as early as July 21 because of the hall of fame game. The #Bucs can report July 24 because of a Thursday opener. Players from the other 29 teams are required to report July 27, per the CBA.

— Tom Pelissero (@TomPelissero) May 25, 2021
Where is the WFT Training Camp Being Held?
Normally, NFL teams are permitted to hold training camp at outside facilities to improve accessibility for fans, However last year, due to the uncertainty caused by the COVID pandemic, teams were instructed to conduct camp at their own training facilities.
This year, the rules have been eased and WFT will take advantage. They will be back, practicing in front of their fans, in Richmond, VA. To be precise, the facility is located at  2401 West Leigh Street, Richmond, VA 23220, just behind the Science Museum of Virginia.
Washington Football Team Training Camp Roster: Key Position Battles to Watch
As usual, teams will start camp with 90-man rosters. They must cut down to 85 players by August 17th and to 80 by August 24th, before settling on a final 53-man roster by August 31st.
Ron Rivera has a decent squad to work with this year. Although their 7-9 record in 2020 appears measly, they still won the division for the first time since 2015.  They are especially talented on defense, led by DROY Chase Young.
That being said, there's still some big questions to be answered in training camp, especially regarding the backup QB spot. NFL journeyman Ryan Fitzpatrick is expected to be the starter, however he's not entirely safe in his spot.
Behind him on the depth chart are Taylor Heinicke and Kyle Allen. The latter started 4 games in 2o20 (1-3) before getting injured and the former has become something of an NFL legend.
Heinicke won over a lot of fans after a thrilling game-winning drive in the 2018 pre-season when he was with the Vikings, and again proved he has the clutch gene last year in the playoffs.
His 352 total yards and 2 TDs gave the eventual Super Bowl Champions Buccaneers perhaps their toughest game in the playoffs (the Chiefs certainly didn't).
Even if Fitzpatrick keeps his place at the top, Allen and Heinicke need to be ready. Fitz is 38 and a 17-game season will be grueling.
Will Fans Be Allowed to Attend WFT Training Camp?
It appears that Washington has done everything possible to interact with their fans during training camp. Fans will be allowed to attend 7 on-field practices between July 28th and July 31st.
Like most other teams, there will be all types of activities for kids in Richmond, as well a special theme each day of practice, for example the Frontline Heroes Day.
Also Read: Dallas Cowboys Training Camp 2021: Start Date, Location, Roster Battles, and Fan Policy
---
Share this article