Why is Jeff Bezos Snubbed From Bidding for Washington Commanders?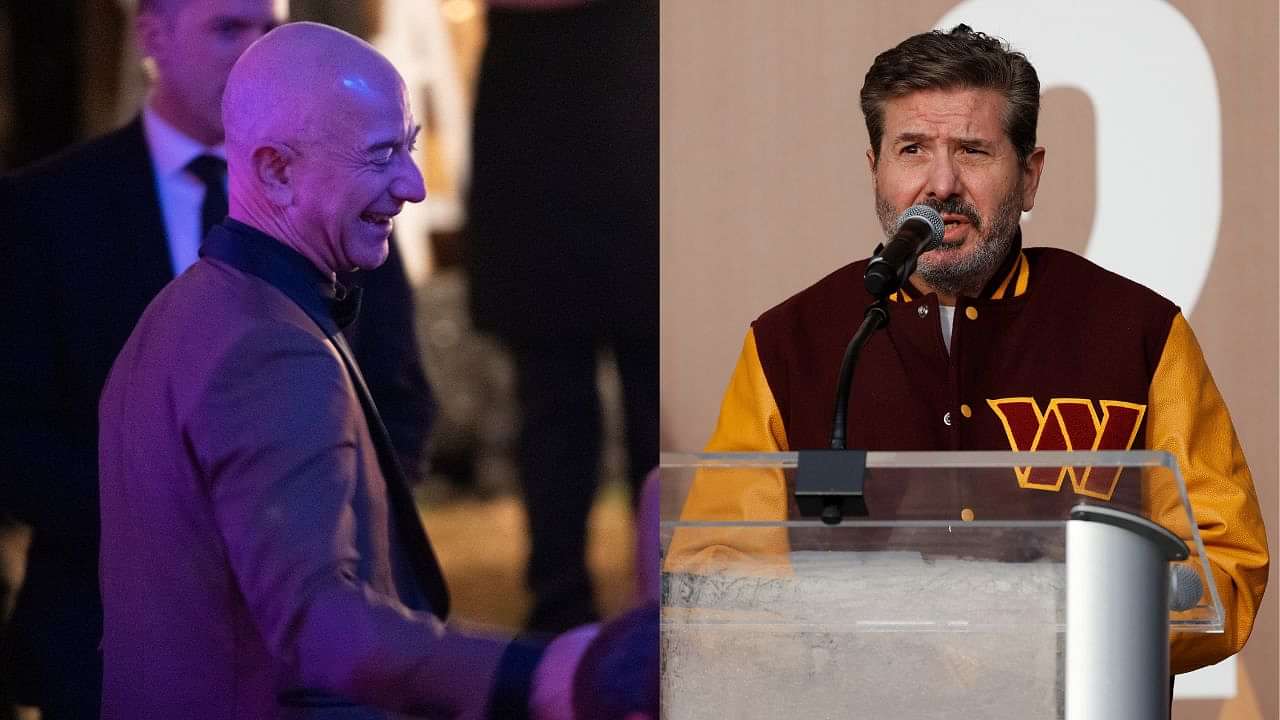 For almost as long as Dan Snyder announced that he was considering possible bids for the Washington Commanders, Amazon founder Jeff Bezos has been linked with a possible move to grab the franchise. Though it took Bezos a while, he eventually hired a firm to formulate a proper bid. However, it seems that he might be wasting his time and effort after all.
Bezos hired Allen & Company to help him make a bid for the Commanders. This is the same company that handled the sale of the Panthers and the Broncos not so long ago. While Bezos, with this move, seems serious about his intent, there is a major issue that could likely prevent him from being able to purchase the franchise. That problem starts with the Commanders' owner, Dan Snyder himself.
Why would Bezos be blocked from purchasing the Washington Commanders?
The single reason why Jeff Bezos may not be able to buy the franchise is the Washinton Post. Yes, you read that right. A newspaper might be the reason Bezos cannot get his hand on an NFL team yet. Though, why is the Washington Post a problem? Well, the newspaper itself hasn't done anything wrong. It's just that, Snyder absolutely hates them. Unfortunately for Bezos, he is the owner of the Post.
The dislike arises from a report by the Post back in 2020, detailing a culture of sexual harassment and misconduct in the organization. This resulted in an NFL investigation and a congressional hearing. He was fined $10 million by the NFL, and suspended from the Commanders' day-to-day operations for a year. Safe to say, he has had enough of the popular news outlet.
Also Read: Mesmerized by Patrick Mahomes, Die-hard Tom Brady Fan Magic Johnson Once Rooted Against His Favorite Star During Super Bowl LV
Does Jeff Bezos already know about this situation?
Though the Washington Post has been silent about this whole scenario, there have been other reports that suggest the Amazon head man has been informed of the crisis. The New York Post says Bezos has been "benched" from bidding on the team, while The Athletic says the Bank of America, the firm handling the sale, has told Bezos that they are out of the bidding process.
It looks likely that Bezos' dream of owning an NFL team might not come to fruition anytime soon. However, this also proves another theory that has been making the circles: that Snyder is not really planning on selling. If not, why would he bother refusing Bezos' money? How will the rest of the NFL owners react to this news? Will the noose tighten around Snyder's neck anytime soon?
Also Read: "I Had His Poster in My Room": Tom Brady Once Revealed Who the GOAT's Inspiration Was Growing Up
---