""Yeah. I would. Because it'd be an advantage," Bills GM Brandon Beane says he will consider vaccination status when making roster moves.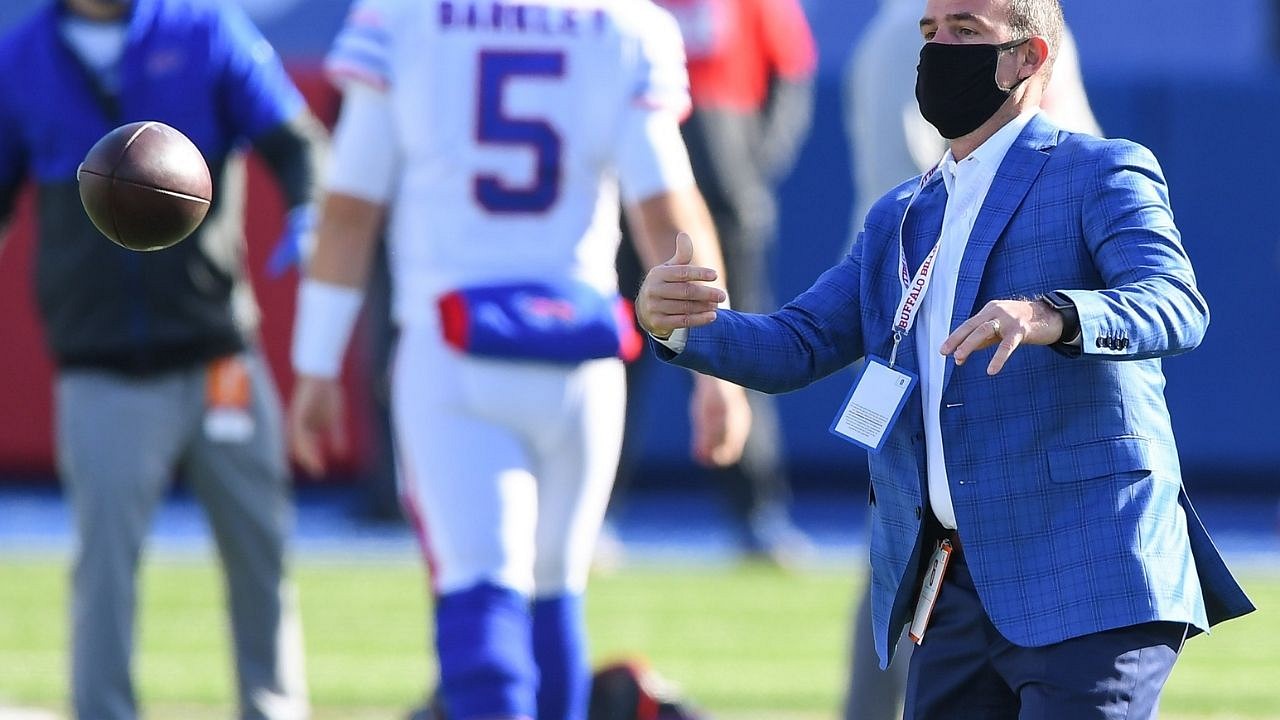 The NFL will hopefully return to a reasonable level of normalcy ahead of the 2021 season. The NFL expects to have full capacity in stadiums and could enforce a vaccination threshold for teams. And Bills Gm Brandon Beane had a telling comment on the hypothetical situation.
Roger Goodell says the NFL expects to have stadiums at full capacity with fans in the upcoming season pic.twitter.com/uNxSceuPYi

— Bleacher Report (@BleacherReport) March 30, 2021
Despite the global Pandemic, the NFL was able to complete a full 16 game season and an extended playoff schedule. But while the season was a success, team activities were reduced to online meetings and virtual film sessions. Also, barely any or no fans were in attendance.
One of the NFL's loudest stadiums…

Quiet (except for pumped in noise) and empty as the Saints enter the field to play the Chargers.

Just surreal.

The video doesn't do the weirdness justice. pic.twitter.com/2Q8jyYmxfr

— Fletcher Mackel (@FletcherWDSU) October 13, 2020
Brandon Beane revealed he could cut unvaccinated players to return to normalcy.
Appearing on "One Bills Live" with hosts Chris Brown and former Bills player Steve Tasker, Beane presented a hypothetical scenario in which teams needed a certain number of vaccinated players to avoid having socially distanced or virtual meetings or wearing masks in the facility.
"The early indications are that if you're vaccinated … that you are probably going to have to test once a week," Beane said. "But if you're not, then you'd have to test every day like we did last year. Still unsure about the masking, how that would go. I think there's going to be some incentives to where, if you have X percentage of your players and staff vaccinated, you can live normal, let's just call it. Back to the old days.
"If you don't, it's going to look more like last year. … I hope that, if those are the rules, we'll be able to get enough people vaccinated and not have to deal with all the headaches from a year ago."
When asked if he would cut a player to return to normalcy, Beane had a stern response. "Yeah. I would. Because it'd be an advantage," Beane said. "We're laughing, but these meetings [last season] were not as productive as before. You guys saw it in the field house — sometimes we'd have three to four meetings going on, and sometimes you're talking over each other. But it was the only way to pull it off and be socially distanced.
We're live with General Manager Brandon Beane from One Bills Drive.

Comment with your questions below! #GoBills https://t.co/3cv09MBm3B

— Buffalo Bills (@BuffaloBills) April 15, 2019
Vaccinations could be the only way out for the world from the Pandemic. And thus that would apply to the NFL, its organizations, and its fans. Roger Goodell expects to have a season with full capacity. Hopefully, that will hold true till the end of the season.
Also Read: "We are optimistic that we will have a full stadium of fans": Ravens president Dick Cass puts out encouraging statement for NFL 2021 season ticket holders.
---