"You can assume whatever you want, but it may be wrong": Mike Tomlin Gives Nothing Away When Speaking On Mason Rudolph Vs. Dwyane Haskins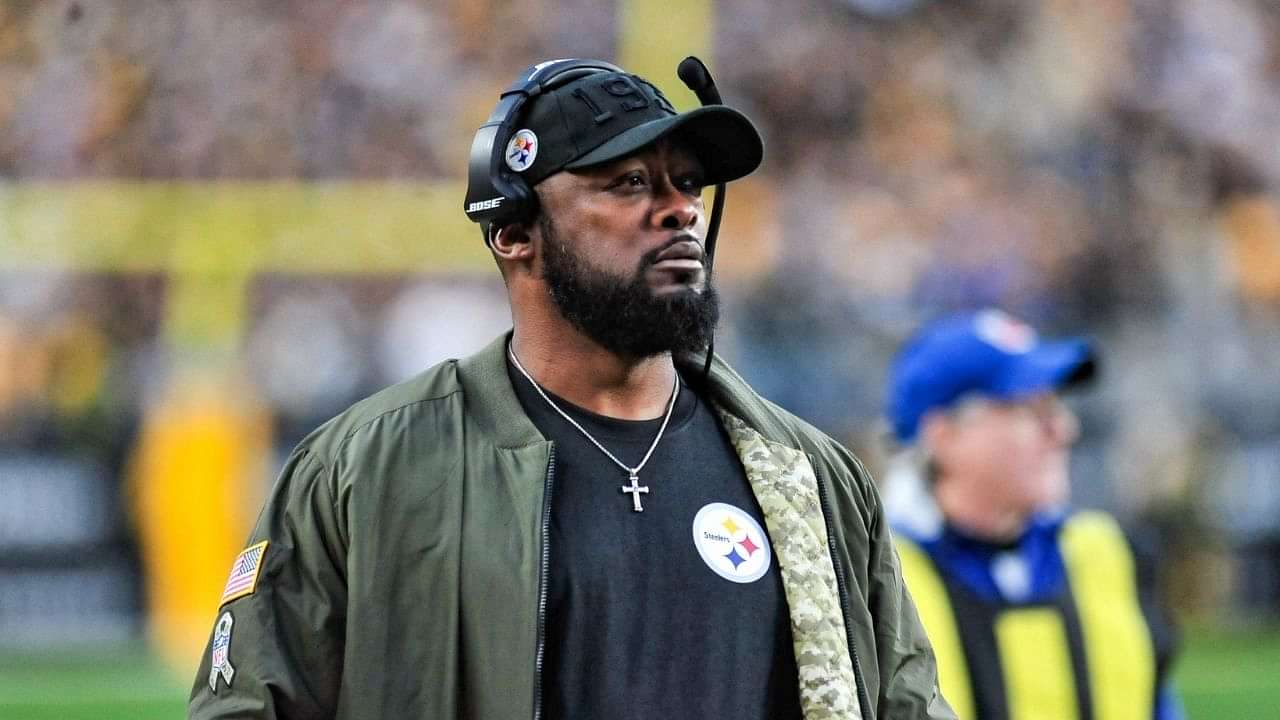 Mike Tomlin has a serious QB2 battle which is still not finalized. And he giving any hints on the Dwayne Haskins vs Mason Rudolph competition.
The Steelers have a loaded roster that is potentially in its last year of playoff contention. This might be QB Ben Roethlisberger's last year in the Pro's and the Steelers will hope to cross the hump once again in 2021.
The Backup QB spot has been one to look out for. Mason Rudolph has had the job for the last 2 seasons. But 2019 first-round pick Dwayne Haskins joined the team this summer, and will definitely push Rudolph for the job. The Backup job is especially important because whichever guy gets the job has a solid chance to play this season if there Ben Roethlisberger suffers an injury or sits late in the season.
Loading embed tweet https://twitter.com/dh_simba7/status/1399800947107373072?ref_src=twsrc%5Etfw
And Mike Tomline has no update for the world
Mike Tomlin is content with the Steelers' QB room.
During a recent press conference, Mike Tomlin made it clear that he has no update on his team's quarterback situation.
"I like the position we're in," Tomlin said. "I think we have four NFL quarterbacks in our camp, and you know just based on my experience over the years, you can't go wrong when you have four NFL quarterbacks (on your 90-man roster). Think back to the years where we had Byron Leftwich, Charlie Batch, and Dennis Dixon, and we were always trying to figure out how to sort through those four guys and by circumstance something always played where we continued that process, and we managed those four guys for a number of years.
"A number of years ago, we had Landry Jones and Mason Rudolph and Josh Dobbs, and I thought we had four NFL quarterbacks in camp, and in that circumstance one of the two young guys really supplanted Landry Jones in that camp. So, I like the fact that we have four NFL quarterbacks in this camp. It's a good position to be in. Those guys are deserving of how this plays out and I imagine if there's a guy on the outside looking in at the end of this, he's still going to find work in this league."
Tomlin was then asked if his decision to rest Rudolph for the preseason finale was a sign that he'll be the second quarterback on the depth chart. His answer was quite interesting to say the least.
"You can assume whatever it is you want, but it may be wrong," Tomlin told reporters.
Rudolph has the job locked down for now, but it looks like Mike Tomlin is not closing any doors ahead of the 2021 season. So should Ben Roethlisberger miss time for any reason, the Steelers should be very interesting to follow
Also Read: "Randy Moss can be an a**hole at times": Former Patriots WR Julian Edelman reveals the bizzare nickname NFL legend gave him
---