NFL Real Madrid Stadium: Spanish Soccer Giants Keen to Host NFL Game at Renovated Santiago Bernabéu Stadium by 2025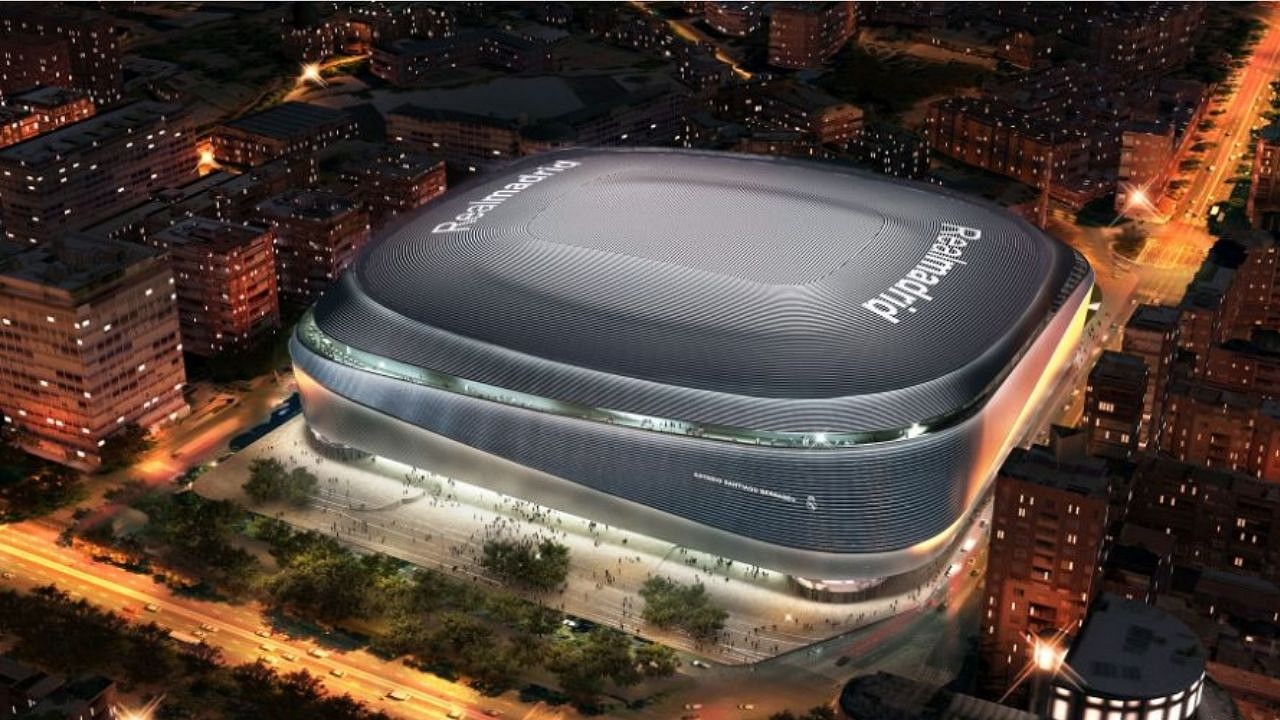 In response to the growing interest in the NFL from international fans, regular season games have taken place in Mexico and London. Now, Real Madrid is hopeful their home can be the next international venue.
There's no question that the NFL has seen an increase in popularity outside the States. In recent years, targeted gateway programs and the increased use of social media and streaming have attracted more foreign fans than any period prior.
To accommodate this, the league decided that at least a couple regular season games should be played abroad every year. We've seen NFL International games take place in Mexico City, and more recently in London too.
Last year, Covid restrictions meant that all International games were cancelled. However, with the battle against the pandemic looking optimistic again, the league has scheduled 2 games to be played in London in 2021.
Both will be played at Tottenham Hotspur Stadium, home of the North London-based Premier League team commonly referred to as "Spurs."
Because their stadium was newly constructed, the club was able to strike a deal with the NFL as they added NFL-specific features to the facility. For example, there is a special retractable field just for NFL games and larger locker rooms to fit the 53-man rosters.
Also read: NFL Covid Protocol: Are Covid-19 Vaccines Mandatory For NFL Players? Will Players Be Punished For Not Taking The Vaccine?
Real Madrid Eager to Host NFL Game
Spanish giants Real Madrid, one of the most valuable and successful teams in the world, are keen to win a similar deal to the one that Spurs are operating on.
Real's stadium, the world-famous Santiago Bernabéu, aims to combine tradition with modernity. It was first opened in 1947, and has since seen countless iconic moments.
The stadium is currently under renovation, and AS reports that the club would like to host a game between 2023 and 2025. So far, the league has said no negotiations have started with any Spanish venue, but that they have the intention to do so soon.
Real Madrid may have to wait a little longer than planned, though. At the moment, the NFL's first priority is to host a game in Germany. While the sport is growing in Spain, it is already wildly popular with Germans. Most likely, the next international venue will be Munich's Allianz Arena.
Moreover, there have been some delays in the Bernabéu's revamp. Around a week ago, a fire broke out at the construction site. Also, even if the stadium is ready, the NFL will definitely consider other locations in Spain too.
---
Share this article