Niroshan Dickwella reveals why India lost yesterday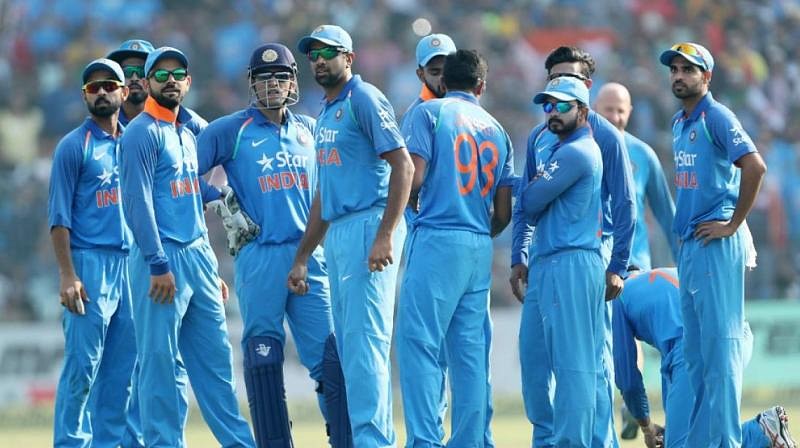 The Indian Team was all set to make it to the semi finals, as everyone expected the young and inexperienced Sri Lankan side to succumb to the brilliance of the Indians. But the fearless Sri Lankan unit had different plans. First the bowlers did not let the Indians get away with the game during the first innings, restricting them to 320 when they looked set for at least 350 at one stage. And in the second innings it was the entire batting line up that stood up to the stern test put up by the high flying Indian seam bowling attack.
After the game the Indians were accused of being a little complacent with reports going around that the Indian management was looking at this game as more of a practice game.
Kusal Mendis, Gunathilaka, Mathews, Perera and Gunaratne helped Sri Lanka script one of the most famous wins for the island nation, especially in an ICC Tournament.
Mathews after the game said that their entire team management was extremely pleased with the effort and labelled the win as one of the greatest wins for Sri Lanka in a world event.
Niroshan Dickwella, the flamboyant Sri Lankan opener went that extra step to call the Indians complacent, as he was upset with all the talk about Indians treating this as a 'practice game'.
"As Sri Lankans, today we are very happy to beat India. They are a big team, and I've heard them say they take this game as a practice game, I don't know, and this is the return," Niroshan Dickwella said.
"We don't really care about those things – that hurts sometimes for us, because both the teams are playing cricket at the same level. But they think this is a practice game and we got the revenge," he added.
Virat Kohli in his post match presser said that it was just a case of one team playing better than the other and that the Indian side had wanted to come out all guns blazing.
India would now have to win their last group fixture against South Africa, or else they'll pack their bags and go home!
---