Novak Djokovic says he hasn't forgotten how to play Tennis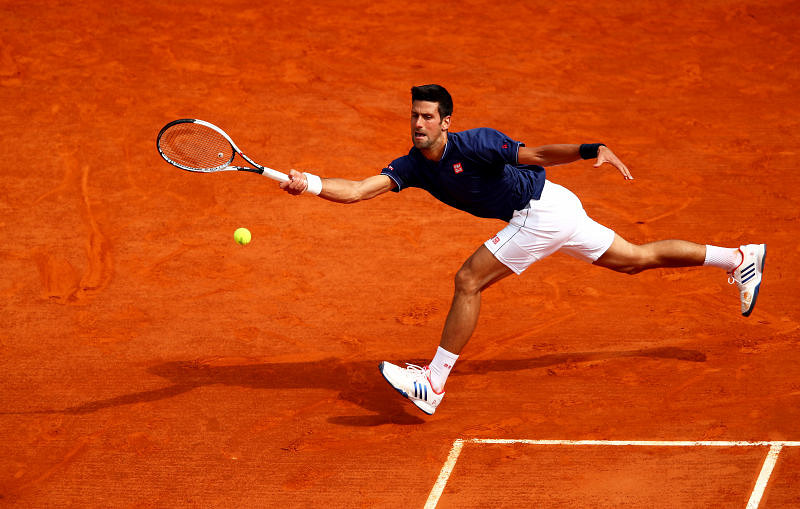 It has been a rough few months for Novak Djokovic. The man who was considered invincible one year ago has now had to defend himself from critics who claim all sorts of reasons for his bad run. His tremendous fall from grace was completed when he lost his world number one ranking to Andy Murray by the end of last year. In a recent interview before the Madrid Open, Novak Djokovic says that he has not forgotten to play tennis and hits back at his critics who claim that he is past his best.
'I've played so many years on this level that I'm feeling comfortable on the tennis court regardless of these current changes. Generally, I mean, I haven't forgotten to hit the tennis ball. I've continued on more or less with the same kind of routine and approach that I've had over the years with certain changes,' said Djokovic, who added that the mental guru Pepe Imaz is here with him: 'We've been working together for the last four, five years. He's still part of the team.'
He did admit that he started doubting himself while losing so many matches in the last few months.
'Of course when you start losing more matches, you start questioning your game, yourself, what you're doing wrong so you can rectify that and get better, turn the tables around. I'm constantly trying to improve and to get better. Obviously I've been very fortunate to experience the upwards direction of my career ever since I've started.
This is now a different direction a little bit. In the last six months, I haven't had too many of great results. That's why I've felt like I needed some changes and I needed to approach things maybe a little bit differently, which is completely fine. It's just life always throws a new challenges as you. Instead of avoiding them and ducking them, I'm trying to confront them and trying to embrace them. I guess in the process, I'm trying to get better as a person and as a tennis player.'
I just focused on every day that follows. I spent a great eight, nine days training together with my brother, my physiotherapist that has been working with me since last October. So all fine. I'm not completely by myself. I have a great support of the family and management and my current team. I'm comfortable and excited and as motivated as ever, of course, to compete on a highest level and see where it takes me.'
He was also in the news after he split with his long serving coaching team.
'It was not an easy decision, neither for my team nor for me,' admitted Djokovic, who will face Feliciano Lopez or Nicolas Almagro in his first match. 'But we all felt like we needed a change. We all felt like we needed to kind of enter a new chapter. It was a mutual decision. It was not only my decision. We gave it a last shot I think in the last couple of months. We talked about what I guess the future brings for us at the end of the last season. We try to work things out another time, but we just needed to move on.
---