Pakistan debarred from playing in the Kabaddi World Cup, 2016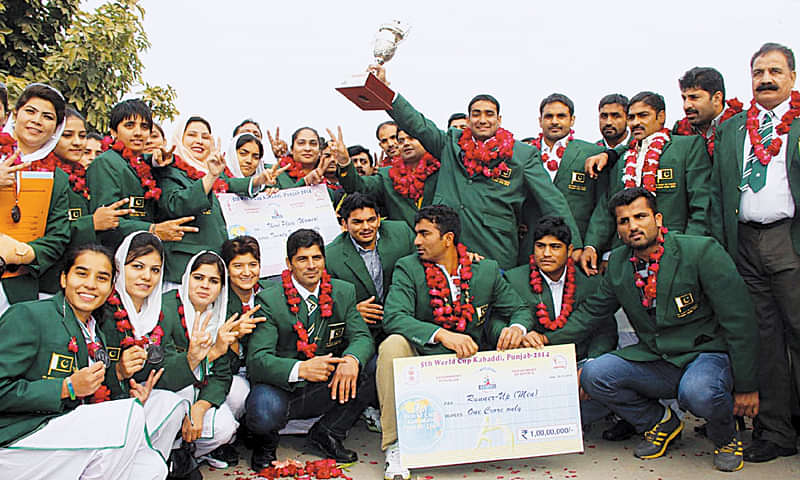 The Kabaddi World Cup is here! India is hosting the 12-nation tournament this time around. India's arch-rivals Pakistan is barred from competing in the tournament. It means that the sporting event's biggest showcase match is under threat.
The tough Iranian side faces the United States in the tournament opener on Friday. The completion involves top sides such as Australia, South Korea, Kenya, Argentina, Poland and England.
Kabaddi World Cup was first played 9 years ago. Top teams relish the chance to represent their nations in this prestigious tournament. '
The event is to be held in Ahmedabad; decision to exclude Pakistan is the biggest controversy surrounding the tournament.
The chief of International Kabaddi Federation Deoraj Chaturvedi, an Indian, said the decision was valid. It is taken keeping in mind the spike in tensions lately emerging between the nations. In his words, "This is not the right time to engage with Pakistan".
"Pakistan has been a valuable member of the IKF but in the current scenario and in the interest of both nations, we have decided that Pakistan will be refrained from the championship."
Pakistan is clearly not amused by the decision. The argument they put forward is that both the teams should be banned if there are security concerns. "We have called a meeting to discuss the issue, but let me tell you that Kabaddi World Cup is no world cup without Pakistan," said Rana Muhammad Sarwar, secretary of Pakistan Kabaddi Federation. He compared it to being a football world cup without Brazil.
The tension between the nations has risen after India said last week that it has conducted military strikes in Pakistan against militants.
The strikes came as a response to the staged attack on an Indian army base which an enraged New Delhi blamed on Pakistani militants.
New lease of life
Kabaddi comes as an ancient game. It was played in sandy parks in various parts of India for generations and did not have a glamourous image. It got its new lease of life with the inaugural Pro Kabaddi League in 2014.
It is covered live on TV and has made the sport hugely popular. Players from Iran and Korea have also participated.
Also Read : India become number 1 test team
Although 35 countries play this game, but it is dominated by its originator, India. India will face the South Korean challenge on the first day. The final will be played on 22nd October.
---