Patrice Evra claims Paul Pogba doesn't receive love at Manchester United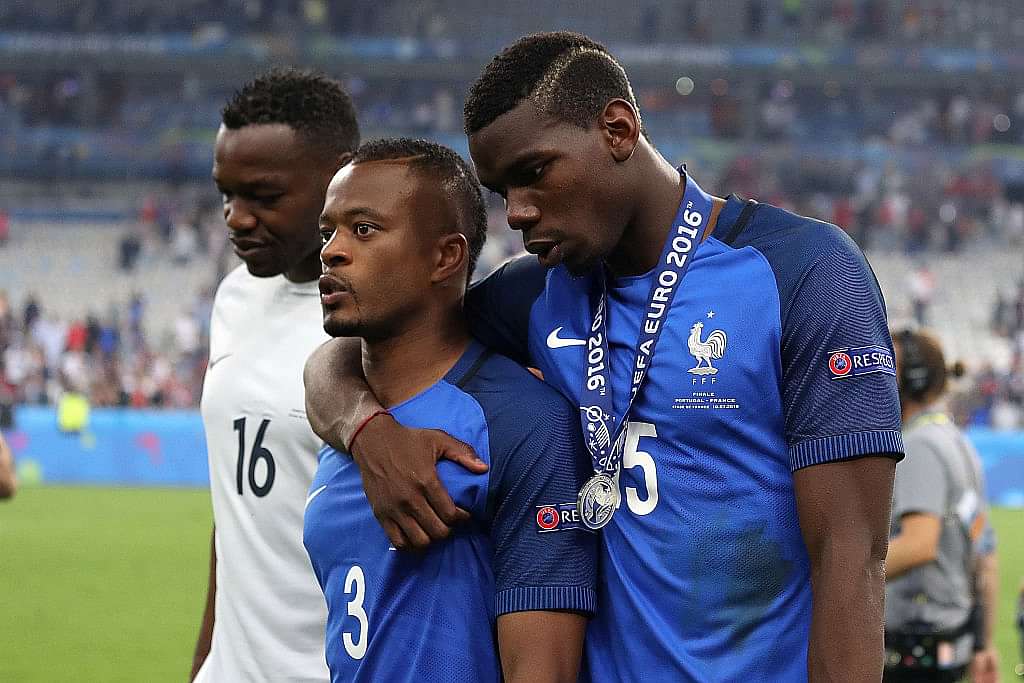 Patrice Evra claims that his compatriot doesn't feel loved at the Old Trafford, while comparing it with the affection Pogba received at Juventus.
Paul Pogba has been subject of massive criticism by Manchester United fans for innumerable reasons, the French International was also brutally criticized for the disappointing Premier league finish by Manchester United.
In Pogba's defense, ex-Manchester United star Patrice Evra has talked about the plight of Pogba at the Old Trafford, and how he is ill-treated by the fans.
In an interaction with the Daily Mail, the former French International talked about various instances of his career, and talked about Pogba in the middle of the interview.
'I don't know what Paul's future holds. I do know that he felt really loved in Juventus. He doesn't feel that love in Manchester. We always forget what a player is about. A player is about performing on the pitch. So kill him when he is not playing well but if he is playing well, concentrate on that." he said.
'When you buy nice cars and a big house, you will create hate and jealousy so you have to step up your game and make sure it doesn't affect you. That's why I say to Paul, "Do whatever you want but if you see it affects your game, stop. Don't try to be like a warrior. Stop". he further added.
Manchester United's Pogba is speculated to make a move away from the club, and the destructive criticism by the fans is probably one of the reasons of him seeking a move out of the club.
Real Madrid have tried to buy his services in several attempt, but the sky-rocketing demands by Manchester United have already collapsed the negotiations.
How twitter reacted
Loading embed tweet https://twitter.com/bioreports2/status/1157970563211694080?ref_src=twsrc%5Etfw
Loading embed tweet https://twitter.com/markrsugrue/status/1157966204000038912?ref_src=twsrc%5Etfw
Loading embed tweet https://twitter.com/GoalcomNigeria/status/1157962669057462274?ref_src=twsrc%5Etfw
https://twitter.com/red_cafe/status/1156218758119211008?s=20
What's next?
Manchester United have completed their pre-season tour, and will face Chelsea in the first game-week of the Premier league.
---